Posted: November 30, 2018
Filed under: Slime Rancher, The Blue Haired Tyrant A Slime's Perspective
| Tags: Adventure, Ghostcat, Humor, Video Game
20 Comments
Title: The Blue-Haired Tyrant: A Slime's Perspective
Author: Howling Din
Media: Video Game
Topic: Slime Rancher
Genre: Humor/Adventure
URL: Chapter 1
Critiqued by Ghostcat
Hello, dear Patrons!
Because I've had a terrible week and need something light and frothy that I don't really have to concentrate on, I'm bringing you a little oneshot from a cute little game we haven't covered before – Slime Rancher!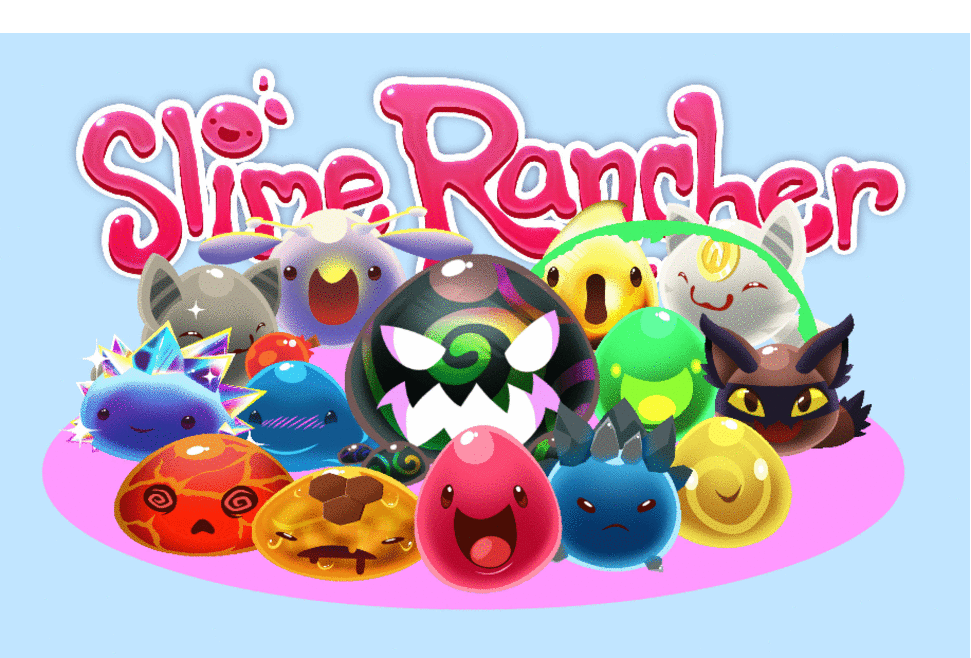 Slime Rancher is, as you might have guessed from the name, is a farming simulator of sorts and like most simulators there's a very minimal amount of plot. You play as Beatrix, a new resident of the Far Far Range on an alien planet far from Earth. This planet contains unique lifeforms, the various slimes, that produce a valuable resource called "plorts" when you feed them. (Yes, it's their poop. Which they will eat if given a chance. Try not to think about it too much.) Most of the "farming" is done using a Vac-Gun, which allows you to gather resources (food, plorts, slimes) and then shoot them into or at things. As you progress through the game you unlock different areas with different slimes that have different properties, such as Rad Slimes that have a radioactive aura surrounding them, or Tangle Slimes, who can send roots underground to nab plorts and chickens from other areas. The more dangerous or problematic the slime, the more valuable their plort may be – I say "may" because the prices fluctuate and the game has an actual reactive market system as well; selling a lot of one particular type of plort will cause the price to drop and hording a bunch of plorts rather than selling them makes them more scarce and thus more valuable. It's quite relaxing to play, as long as you don't think about how you're imprisoning creatures and force-feeding them for profit.
---