2285: Still Doll — One Shot
Posted: March 18, 2019
Filed under: Cartoon, My Little Pony, Sonic the Hedgehog, Still Doll
| Tags: Adventure, Cross-Over, My Little Pony: Friendship is Magic, One Shot, Serketry, Shut up shut up shut up shut up shut UP!!!!!, Sonic the Hedgehog, WHAT IS THIS I DON'T EVEN
38 Comments
Title: Still Doll
Author: TwilightsChild
Media: Cartoon
Topic: My Little Pony: Friendship Is Magic / Sonic the Hedgehog
Genre: Adventure
URL: Entire Fic
Critiqued by: Serketry and Serketry
In a dark, neglected broom closet, deep in the battle-scarred halls of RIFFCON, an irradiated corpse stirs to life. With a flash of green fire, its bullet-riddled carapace is replaced with a familiar utilitarian jumpsuit. Wordlessly, the janitor shuffles along, pushing his cleaning cart towards central command.
Spying a vacant terminal, he takes a seat an-
Morning y'all, I'm Serketry, and it'll take more than Cpt. Argovigian's shotgauntlet to the cranial plates to put me down. This place needs a good scrubbing… as does the orphanage. Let's see…
Still Doll, by TwilightsChild. Looks like it's from January 2015, a few months prior to the Season 5 premier… Oh! What have we here?
What's that I don't see? Could it be? No romance clop Ikea furniture assembly?!? But, oof, crossover. Hope it's noth-
After was crowned 'Princess of Friendship', Twilight continues to balance her role, her friends, and something missing in her head. She had a vision about a black hedgehog named Shadow, who was awaited with her arrival, and was also having a certain feeling that Twilight will never return to her dimension.
The fuck is this shit? Shadow the Hedgehog?
The living embodiment of mid-2000's angst. With dimension hopping, too! Time to ge- wait.
I SEE YOU HIDING IN THE BACKGROUND YOU SPIKY BLUE SHITBAGGER!
…Well, enough stalling, let's buff this puke stain out of the carpet and be done with it.
Author's Note:

Hey, bronies. It's me Twilight's Child, and this is a Sonic/MLP story. (If you are disturbed by this crossover, stop what you're doing and look at other stories if this is not for you.) I hope you enjoi this story, so sit back and enjoi my ponies.
…huh. So she had enough self-awareness to realize people would be disturbed by this, but not enough to abandon this venture before putting fingers to keyboard. These cases are too tragic to enjoi.
Twilight was in a star-like area,
So is Twilight the star child, or is TwilightsChild the star chil- ah fuck it.
thinking she is in heaven again, before she was an alicorn.
Oh, THAT star-like area. Yeah that wasn't heaven.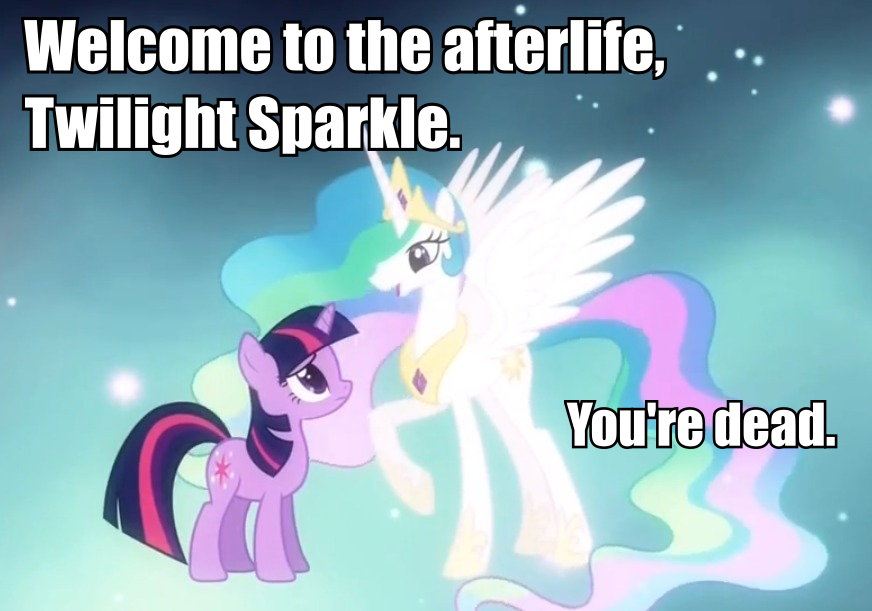 Twilight, you were in Celestia's realm.
She wandered to find a way out of this bleak area, the chills was shivering down her spine and quickly ran,
The chills ran away? Guess they stopped bothering her, then.
she saw something black and looked at it again, seeing it disappear for one sight.
But not the other. Shadow's still there, Twilight's just not acknowledging him. Good.
"Hello?" Twilight said, being scared, her anxiety was rising off her mental mind,
And the DRD preps to load up for another mission.
she continues to run, but was stumbled over by her own two hooves
Well that's horrifying.
and looked up, there was an animal who looked straight at her. "Are you a pony?" Twilight said.
Does it have four hooves? Does it lack antlers? Does it have a cutie mark? If you answered 'no' to any of these, then it's probably not a pony, Twilight! Use your noggin!
No response.
…which means the next question you should ask is, 'do you speak Ponish?'
Twilight got more and more worried and flies to find the exit
What about flies finding the exit? Does she use the flies to find the exit? Does she even know how? That sounds more like Fluttershy's schtick, really.
until she heard one last thing before she pass out onto the ground when after attempting to find the way out of the bleak place.
Those transtemporal shifts really take a lot out of ya, gotta say.
"Twilight….love…."
*Furiously looks at tags* Do you see Romance? I sure as shit don't see Romance. Fuck you tags, you're full of shit!
Twilight woke up and looked around herself again.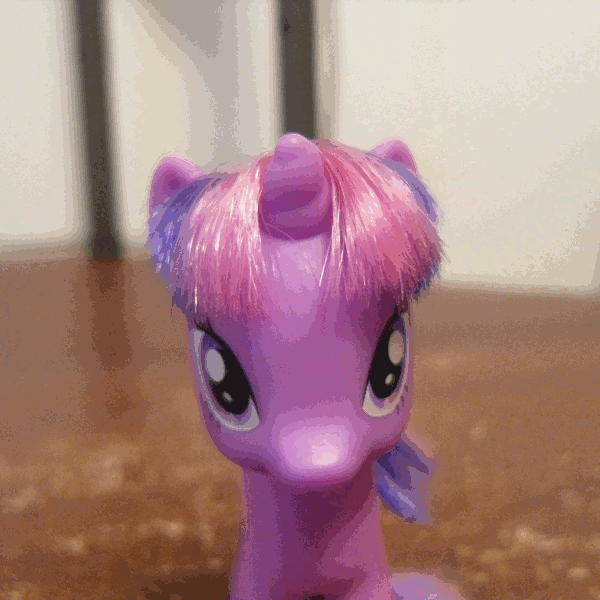 She was back to her own room in her castle again. Spike came to her room, puzzled that she jolted up from a dream.
"Uh-oh, Twilight waking from a nightmare sounds like another season premier! Better split like a useless tool!"
"Mourning, Twilight.
Dammit, Spike she's been not-dead for a full season now, wipe off that goffic eyesharrow and rinse the black dye out of your spines.
What's wrong?"

Spike said giving her breakfast. Spike was Twilight's assistant since she was a filly when she opened his egg after her test in her Gifted Unicorn school.
Uh… thanks for the infodump? Because readers on fimfiction wouldn't already know this?
He maybe stubborn and bubbly at first, but is a great friend.
He 'maybe' stubborn and bubbly all the fucking time. Or not. Just, maybe.
"You okay, Twilight? You don't look so good." Spike said giving her half of her breakfast.
Spike absentmindedly ate the other half before he even made it to Twilight's bedroom.
"I'm fine, Spike. I just had a dream, that's all." Twilight rubs her eyes with her hooves.
Twilight… we all know there's no such thing as 'just a dream' in this setting.
"What kind of dream?"

I was dreaming that I was back into the stars, like I was re-birthed, I tried to escape from it because I thought it was a trap, but it wasn't, I fell onto the ground and saw an anonymous pony or animal, saying 'Twilight love'…I think somepony was trying to say something to me…but I just don't know what it is." Twilight explained.
Jegus Twilight take a breath. So you heard somecreature you can't identify say 'Twilight love' and yet you can't tell what it was saying? What? I don't think it's too hard to put two and two together than you've somehow attracted some astral suitor, Twilight, horrifying as that sounds.
"It's just a dream, Twilight. You'll soon grow out of that dream for a few days.
Soon grow out of that dream… Never heard it phrased like that.
For now, the others are at the main room right now." Spike picks up her plate and walks out of her room.
The Others? Avery, is that you!? They've somehow invaded this fic too!
Twilight sat up and walked towards the main room, looking at the five ponies, Rainbow Dash is flying on top of her throne of Loyalty, Pinkie PIe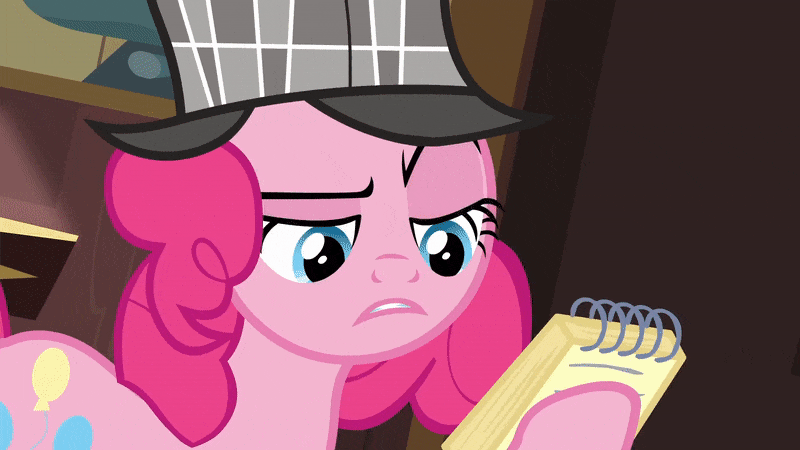 Not nearly as successful as Rarity Noir, Pinkie P.I. ran for two seasons before being quietly canceled and quickly forgotten.
is making balloons in her throne of Laughter, Rarity is making her new fashion line on her throne of Generosity,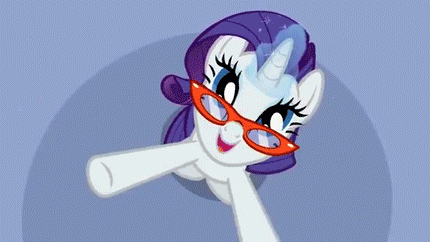 I'm sure the other four Element Bearers really appreciate all those flying needles and scissors.
Applejack was waiting for Twilight, eating apples in her throne of Honesty, Fluttershy was fixing a broken bird's wing on her throne of Kindness, all was waiting for her so she can give them the call of their Friendship.
Jokes aside, that was not the worst rapid characterization I've seen, but points off for failing to stick the landing. The call of friendship? Though, I would like to point out, since this predates Season 5 and the Cutie Map… good guess?
"Hey guys…sorry I was late, just had a dream, nothing new…" Twilight yawned as she sat down on her Magic throne, she was tired yet trying to stay up for the day to start.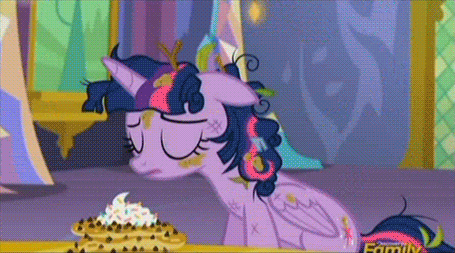 And that's… another good guess. Weird.
"Twilight, you don't look so good, sweetie." Rarity puts down her fabric and walked with her own two hooves and placed her hoof on her chin.
IT'S SPREADING! Shit, I didn't know transtemporal instability resulted in sudden limb loss!
"You need a touch-up, Twilight? You know you will."
Why did that sound more like a threat than friendly advice?
She said as she place the mud on Twilight's face.
…I know we just established Rarity somehow brought her entire shop into Twilight's throne room by WHY DOES SHE HAVE THIS ON HOOF?
"Thanks, Rarity, but you don't have to do this for me." Twilight said.
Twilight, you're telling the Bearer of the Element of Generosity… not to do a selfless act of generosity for her good friend.
"I have to, you said it yourself, 'friendship isn't always easy, but it's worth fighting for'." She quoted.
She *paraphrased*… Ok, does the time travel extend to the author, too? Because this specific quote, requoted, sparked the beginning of a Season 7 episode. I hate time traveling fics- which are wholly different from time travel fics- because I always feel the need to start looking over my shoulder when shit like this happens. You never know which side of the 4th wall you might be on.
*UNSNOP*
Screw it, I'm getting some coffee, this can wait.
…
…
…
*SNOP*
"Morning, sugarcube! Look down in the doozy?" Applejack said as she looked at Twilight with her muddy eyes.
No wonder it took you that long to notice Twilight. Clean your eyes up, AJ!
"It's all good." Twilight said, placing a smile on her face.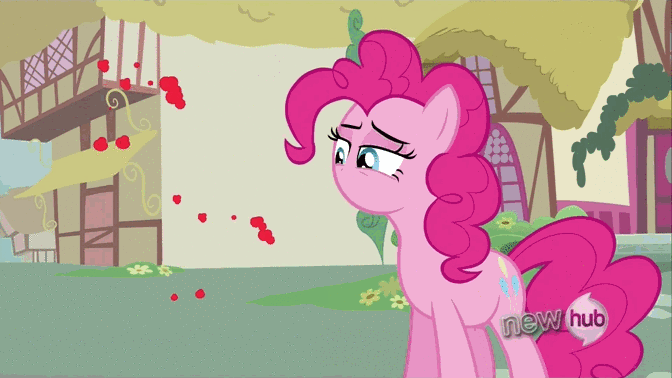 Not only is it no less creepy than removing said smile from a pony's face, it's only slightly less creepy than if the smile belonged to somepony else first.
"Hm?" A spark was flashed onto her cutiemark, including the five was discovered as well, all of their cutiemarks was floating in mid air as the crystal rocks onto their thrones was forming a table, forming a map of Equestria in a big circular motion.
I… what's going on…
Am I missing something? This chapter predates the Season 5 premier by almost three months. Even the second chapter was published before the premier! Dammit TwilightsChild it was bad enough when your mother was zipping about the timestream, you shouldn't pick up her bad habits!
"The map of Equestria. Where's it going?" Applejack said. The six cutiemarks swirls more acceleration and it was forming, and vanished along with the map of Equestria.
They're being sent to the Upside-Down!
"Wait a minute, if it's not in Equestria, then where's it going?" Twilght said still thinking that the map is a glitch.
No no, the map doesn't glitch until S8, when it calls Spike, and later gets spoofed by Discord. Oh wait, I don't think the map itself is ever a glitch.
The map flashed back into the crystal table but the map was different than what Equestria was. The map was filled with metallic buildings, mountains larger than theirs, and land loops around a small area.
So, uh, as someone who has never owned a Sonic game, and has never played a Sonic game since Sonic '06, I have no clue what this is supposed to be.
"What's going on? This isn't Equestria!" Rainbow Dash hollered at Twilight,
Very astute, RD. Now try that again without SCREAMING IN YOUR FRIEND'S FACE.
still uncertain that this is the location they're supposed to be. The cutiemarks landed on a small town, but the location was unknown to the Mane 6, Twilight was still thinking of this unknown location of where in the part of Equestria was.
…excuse me? TwilightsChild, wanna try that again?
"You're right, Rainbow Dash, this isn't really Equestria at all, I never seen a place like this in history." Twilight said.

If this isn't Equestria, then what place is this?" Applejack stood up from her throne and looks down at the map.

Maybe we need to ask the princess this is a mistake of about this?"
But have they decided to look more like?
Fluttershy flew gently up into the sky placing her hoof in the air for the bird to fly.

Hope so, let's go to Canterlot to find out." Twilight picked up Spike, as he was grabbing a hold to her in her two hooves and the seven rushes to Canterlot for alert for the princess…
…and Legolas ran down the hall?
The moment they arrived, it was irregular to what happened the last time they were there, the buildings were crushed and in ruin, the castle of where the seven were is going.
What's going on here? While I got the distinct feeling this author doesn't have the best grasp on English already, it's getting worse with each passing paragraph. Also, Canterlot in ruins? The Mane 6 have seen it before…
And they'll see it again.
(Tartarus below, remember the time when we thought The Movovie coulda been good?
No?
Er… when The The Movie coulda' been decent?
…No?
Yeah… me neither.)
The white alicorn was in her throne,
Missed it by this much!
still thinking of all the damages of how the town will be repaired in this aftermath.
I'm sure there're several major construction companies on standby for when shit like this happens. That's why you have insurance!
The seven rushes towards her and stopped altogether to alerted her with worry.
Instead of alerting her with happiness? Or with indigestion?
"Princess Celestia, I need to tell you something strange about the map.
"Have you tried turning it off and on again?"
Our cutiemarks were locating some problems in Equestria, but vanished with and located in a different location in a different place." Twilight explained to the princess.
As opposed to the same location in a different place. Or a different location in the same place. What?
"The dark one is coming.
*SNERK* Ok TwilightsChild, c'mon, what's the villain's actual name?
I knew it that he was about to be in this dimension." Celestia exclaimed to her in one of her darkest tones she ever told to anypony.
All those mirrors Starswirl made have really been more harm than good, haven't they, amIrigh-
Who are you and what the fuck are you doing in my chair? Yeah that's right you BETTER run! Jegus…
-SNOP-
I get up for a cup of coffee and I find this shit? I'm supposed to be the doppelganger around here… Interdimensional punks muscling in on my territory. So where were we?
"Dark one?
*SNERK*
What are you talking about?" Twilight said to the white alicorn.
Yeah I'm with Twilight, Celestia, you're gonna have to be a liiittle more precise than that. Can you pick The Dark One out of this lineup?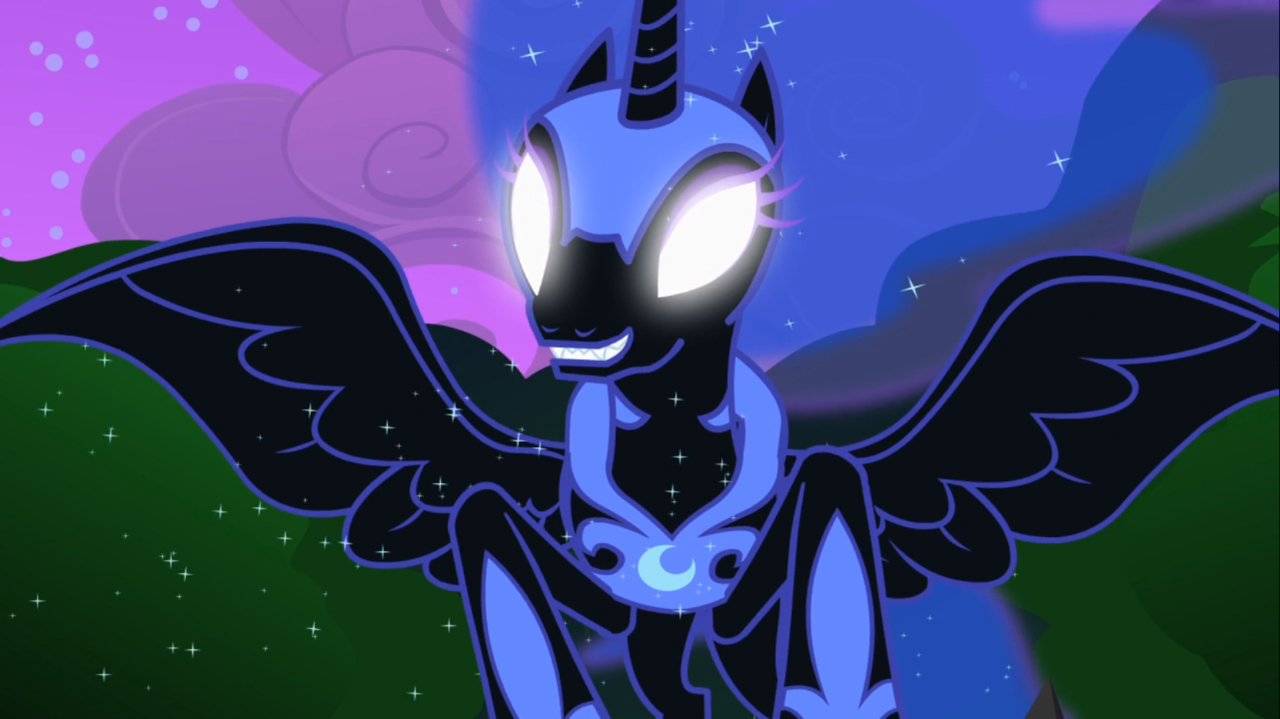 (Hey boss!)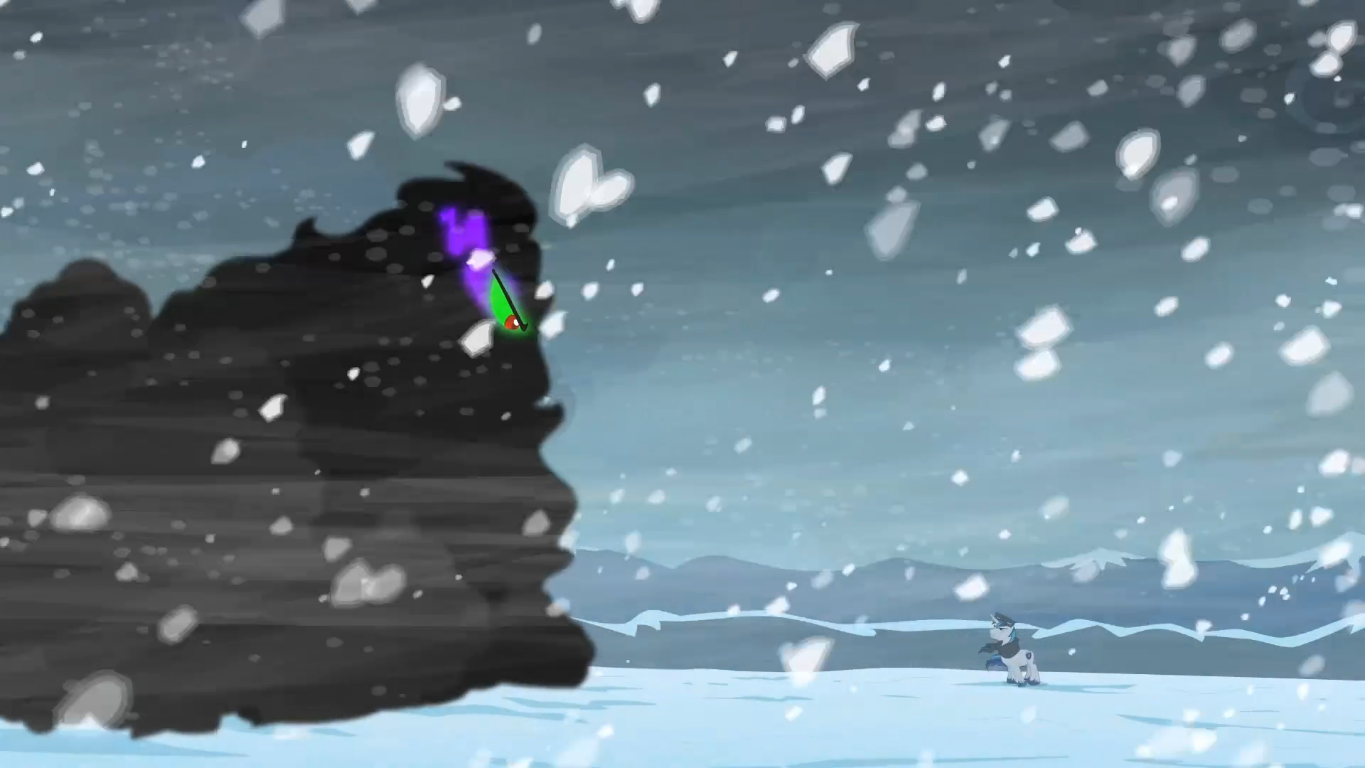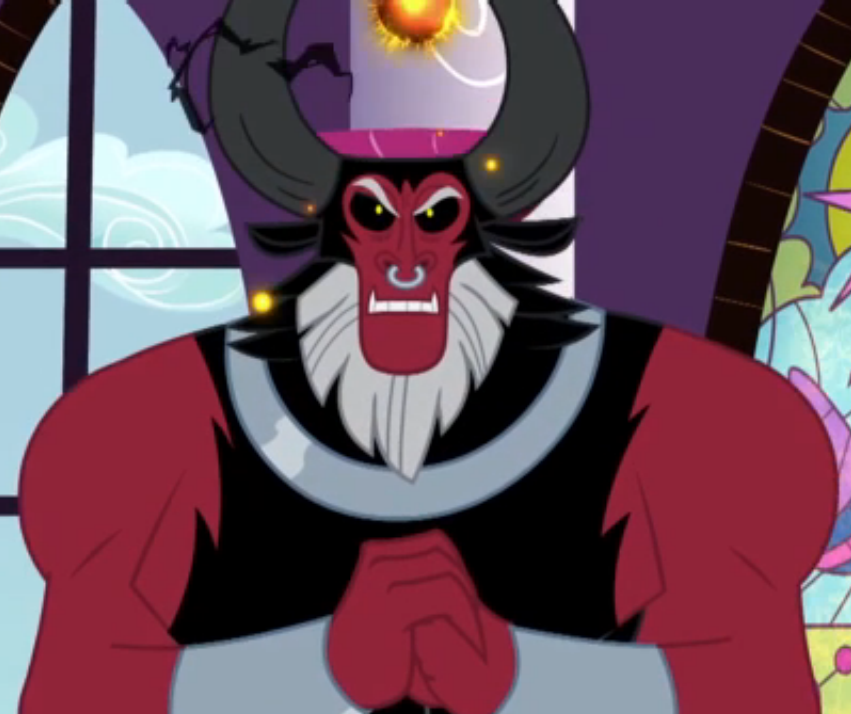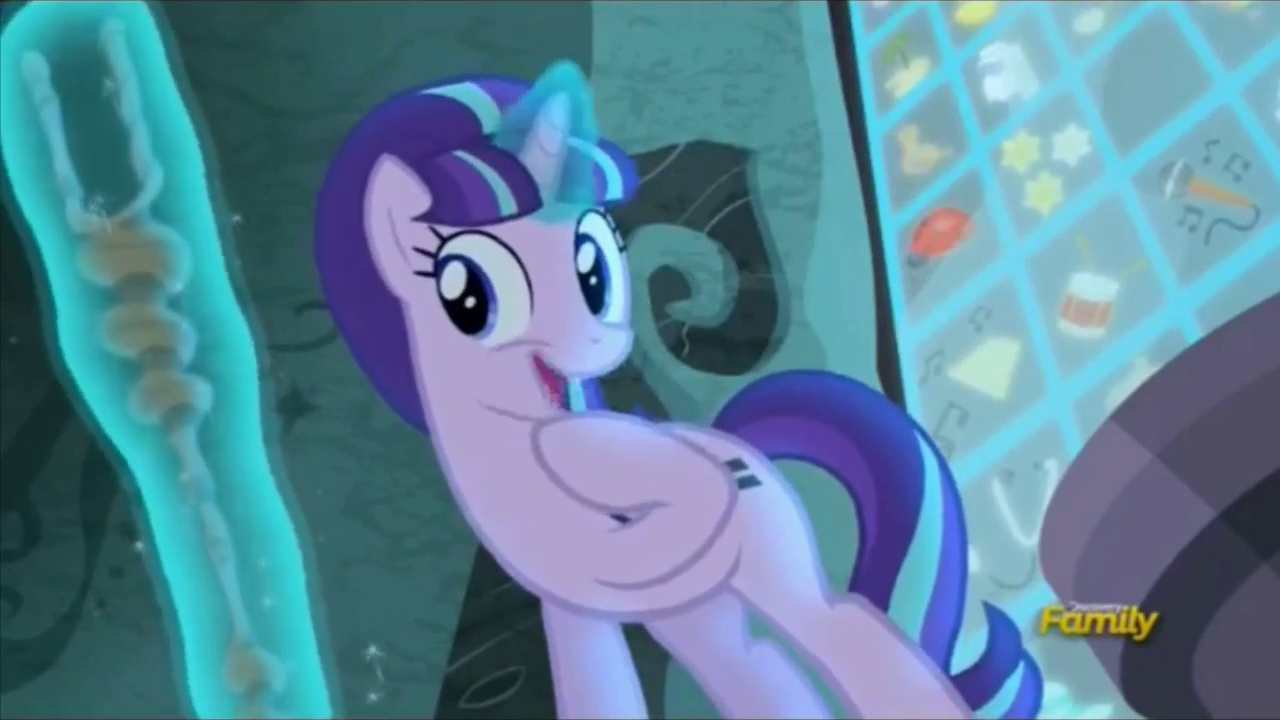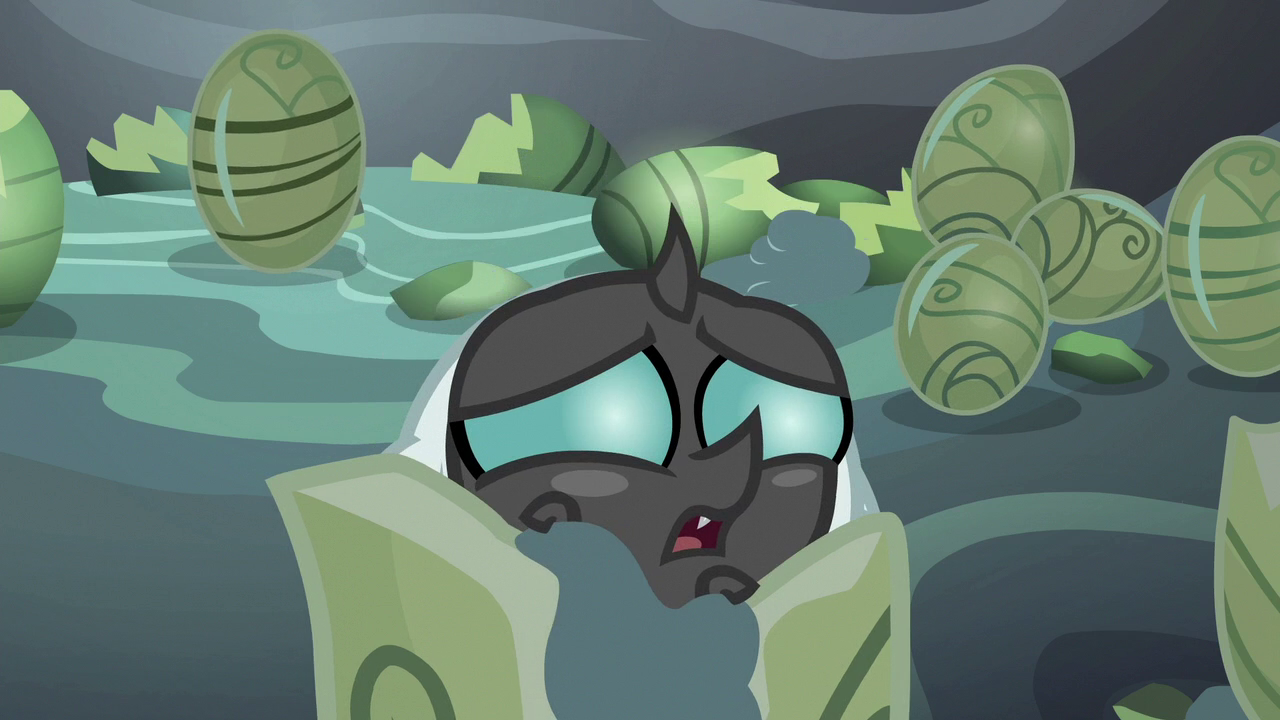 Tell me, Celestia, if you can… are any of these not the Dark One?
"Remember the event of the revival of the Crystal Empire, is that true?" The princess questioned her, looking at her sister as she rises the moon.
Oh HAI Luna! Didn't see you there. Man, no wonder she rebelled, not even the narration cared to include her.
"Yes, but how does this involves the debris of the entire town into rubble?" Twilight said.
The blare of the alarm claxons blare as the DRD are summoned to provide emergency aid for the city to which they were summoned.
"It was a quake of the portal to the second world." The princess said to her.
Not gonna lie, I would play the fuck out of this conjoined game"
Oh! Morning, Admiral. And no. Two Worlds was… less game and more bug simulator.
"Was it the other world where Sunset Shimmer was living?" Applejack said to her.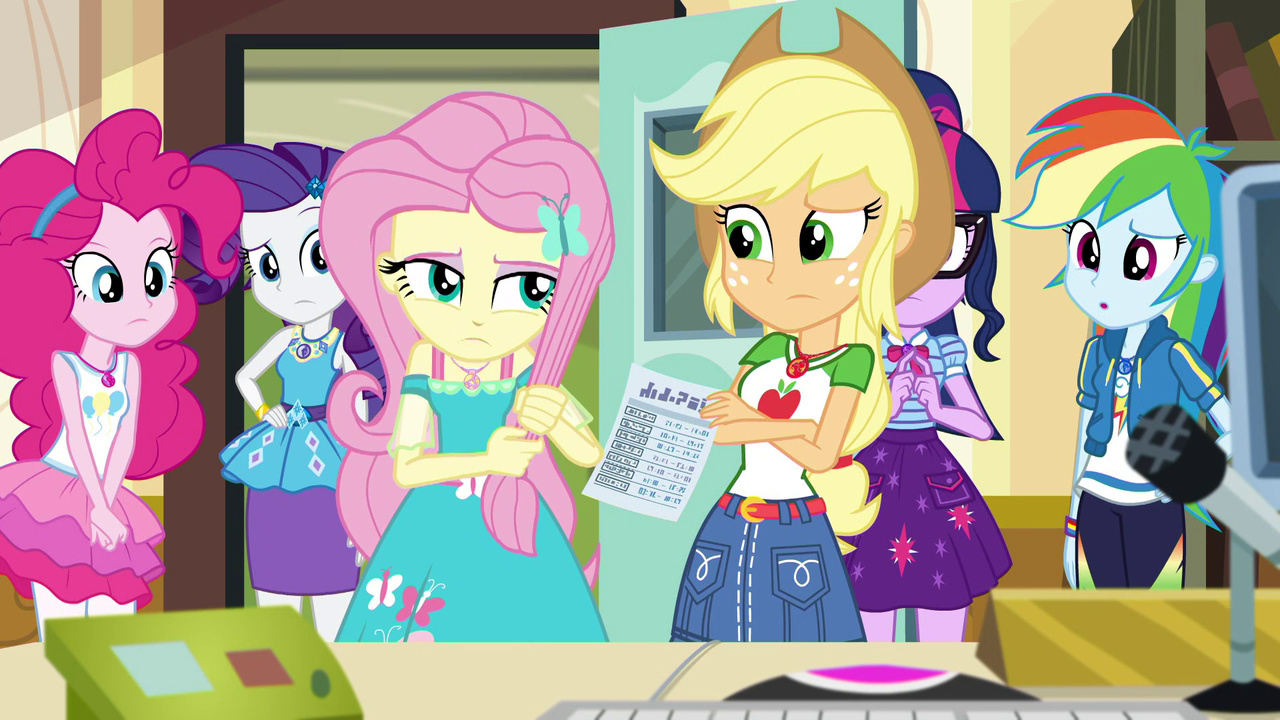 We. Don't. Talk. About. That.
"No" answered the princess, "Not the other world where Sunset Shimmer is, this is a different world where the dark one was called home. I do not know how this will work, but Twilight and Spike needs to find the dark one and bring him here as possible."
Woah… no, that's not a good idea and all. Seriously, messing with those mirrors is just bad news all around.
"What about us? If she is coming, then we're coming with her!" Rainbow Dash said, as the five walks beside her, but the princess was still in concern.
"Just like the gateway, it'll corrupt the connection to both of the dimensions, and you'll never return to our world." Celestia said.
So… either smash the mirror and be done with it, or round up a squad of expendable badasses to storm the mirror dimension and… waitaminute…
Why can't we be reading THIS!?
"She's right, maybe this is her assignment, maybe we should wait for her." Fluttershy said to her.
Ugh. Falling back on the shitty movie excuse for isolating Twilight. No, the OTHER shitty movie. The first one. Hopy fuck that was, like, six years ago…
"If Twilight will go to the other world, how can we find something that belong to the other world?" Pinkie Pie said to her.

By using this." The white alicorn's horn glows in a golden aura revealing a green diamond-shape emerald underneath a grey cloak.
It wasn't a grey cloak, it was an incredibly dusty rug Celestia kicked the gem under hundreds of years ago to forget about.
"An emerald?" Rarity said to her, gazing at the emerald.
No, she was gazing at the 345 bolts in the ceiling tiles for the 293rd time.
"This is an unknown object from another world, just like the journal, this will open a portal to where the dark one is located. We need him for something very unusual which involves this quake in Canterlot."
Thank you, TwilightsChild, for once again giving us a much, MUCH better idea than the one we're reading. THIS is a game I'd pay cash money for. Shooting Shadow in the face is just a bonus.
Celestia places the emerald in front of Twilight and stood up from her throne.
Princess Celestia, with the strength of an Earth Pony, easily carried her bifurcated throne with her around her neck. Soon, Canterlot fashion came to mimic this bizarre new look. Ponies in high society everywhere woke each morning to don broken furniture to emulate their glorious leader. Years later, everypony would look back at that fashion trend and think to themselves, 'how fucking stupid were we?'
"Thank you, princess, I won't let you down. I'll retrieve him as soon as possible." Twilight placed the emerald in her hoof and into her bag.
Twilight, you're going to have a hard time navigating the shadow world… plane… place with only three hooves. Put your fourth back on, dammit!
Back in Ponyville, the quake was spreading into the town everything was the same thing of what happened in Canterlot, as the town was shrived into debris and into nothingness.
Eh… ok, the novelty is wearing off. I prefer my shooters to have colors other than synonyms of 'brown'.
"It spread into Ponyville too! I need to help on my farm, y'all, I'll be back, good luck, Twi." Applejack said as she runs to Sweet Apple Acres. Twilight nodded and runs towards her castle into the library. The library was still left over with the portal Twilight made was still there.
*Flips back through the script* Did I miss a paragraph? When did Twilight make a portal? No… no, I don't think she ever did! The Mane 6 just sorta scene-transition'd into Celestia's throne room.
"Should we go?" Spike said picking up the emerald from her hooves.
I thought both her hoof and the emerald were in the bag? You know what, I'm breaking out the big guns.
"We should, let's go. We need the dark one, whoever he is, he's out in that world." Twilight walks towards the portal as Spike places the emerald on top of the two connections.
What is this device? Two connections??
It's a horseshoe set into the ground. What two connections?
The portal opens in a yellow gold color spiraling in mix of orange.

Let's go, the dark one is out there, but who is it? And why?" Twilight walks towards the portal and enters the portal, Spike waited for her to enter and follows her.
I-wha-so-that's just the end of the chapter? Uh, ok… hey wait a minute! We encountered neither dolls, still or otherwise, nor glasses, dancing or regular, in the chapter The Dancing Glass of the 'fic Still Doll. What a ripoff!
Author's Note: Ugh too much hiatus, well, I was interacting with my followers and also on my deviant account and I guess that hurts y'all. If you're commenting about my story demanding to be edited, your comment will be deleted. I'm sorry about it but let's be honest, most story bronies here are sometimes stuck up about grammar and wanted to let the other authors persuade what they are doing like ducks. Just that I needed time, okay?
~Twilight's Child
…let me unpack that. So, TwilightsChild has a deviant account that hurts her followers; she doesn't take too kindly to (much needed) criticism about her grade-school grammar issues- and if that criticism comes from other fimfiction users, that's just sad– and then… something about ducks?
In a flash of white light spiraling within, Twilight passed out in an unknown consciousness.
Would that be… unconsciousness?
The dream repeats itself again, she was back where she was the white star-like field into the universe.
What? We're back at the beginning? If I'm stuck in another Groundhog Day loop I'll chew my legs off. Again.
"This is the same place where I started, can this involve where the dark one Celestia said about?" Twilight wandered through the star field again, trying to find more unknown searches, the dark figure Twilight saw in her last dream looked at her once more, only this time, it only shows its hand, its hand revealed a white glove, like a winter's cloud, its wrist was covered by a golden ring, and the cuff was red on the front, covered by black.
I've seen bigger doorstopper sentences before, but this is quite the mouthful for this fic. All to describe Shadow's glove. TA-DA!
The ring on its wrist was shining upon Twilight's eyes, which blinded her, causing her to wake up from her slumber.
Way to go, Shadow. Your passive incompetence drove off Twilight before you even said a word. That's one for the record books, I'm sure.
Twilight grunted and looked at the sky, it was regular like from her friends from Ponyville and Canterlot High, but the world she is in now is similar to both of them combine.
I…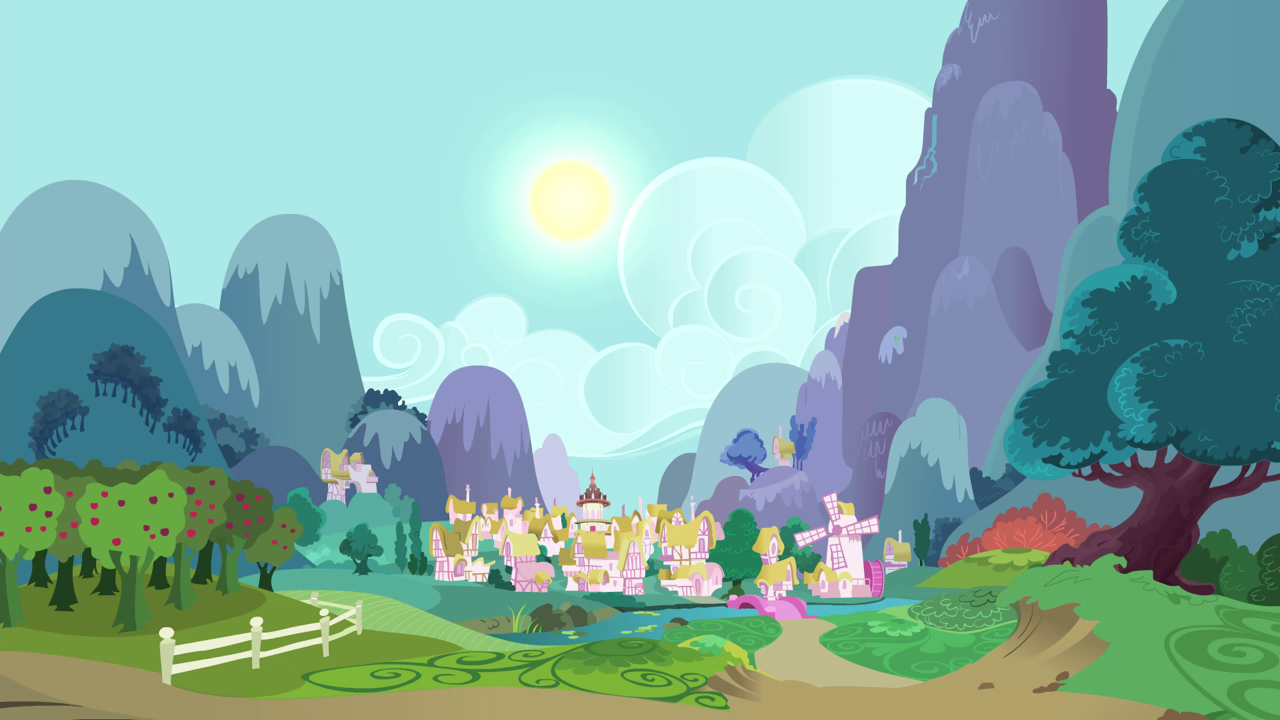 I mean…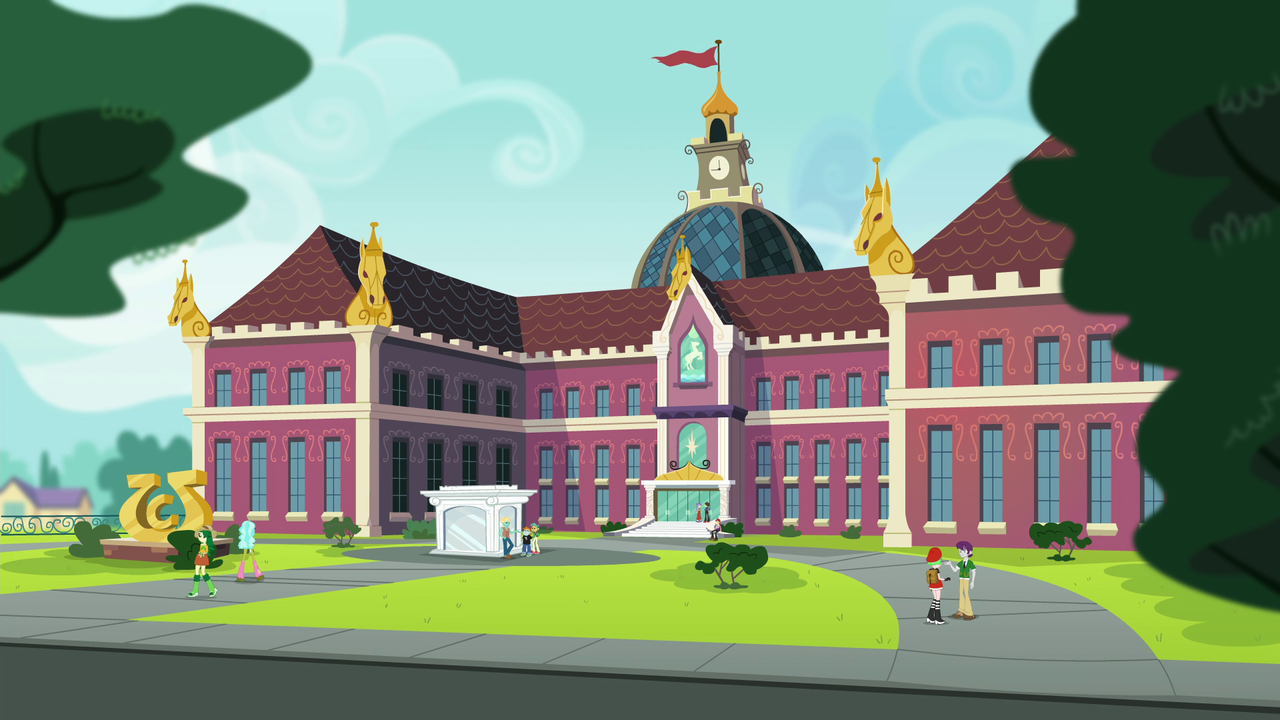 It's the SKY. Made in Adobe Flash. I think the clouds might even be the same assets. So, TwilightsChild, you're trying- and failing- to say the Sky looks the THE FUCKING SKY.
She looked at the buildings, it was made out of metal and wood.
As opposed to marshmallows and tweezers? I mean, see the above screencaps, wooden and metal buildings are nothing new here.
Looking back at Spike, he was a small little purple robot dragon twice less his original size and has a small propeller on top of his head.
…what fresh hell is this.
"Spike are you…a robot?" Twilight said, looking only at him?
…what is this bullfuckery.
"I think so, you're still a pony, but, you look different than you really are." Spike said in his normal robotic voice.
So what exactly is a 'normal' robot voice?
Twilight looked down at herself, thinking why did Spike said that.
Because she looks different? Oh… oh fuck…
She was a pony but was completely different. Her muzzle was now white, her lavender coat was now has fur, has irregular large sized pony ears, her pony tail disappear replaced with a lavender tail, now wears a purple/white sweater vest, dark purple pants, and lavender shoes. her hooves were now hands including her hind legs, now replaced with feet. Her mane was now a long innocent looking hair and was nearly the same as her human self.
*ahem*
AAAAAAAAAAAAAAAAAAAAAAAAAAAAAAAAAAAAAAAAAAAAAAAAAAAAAA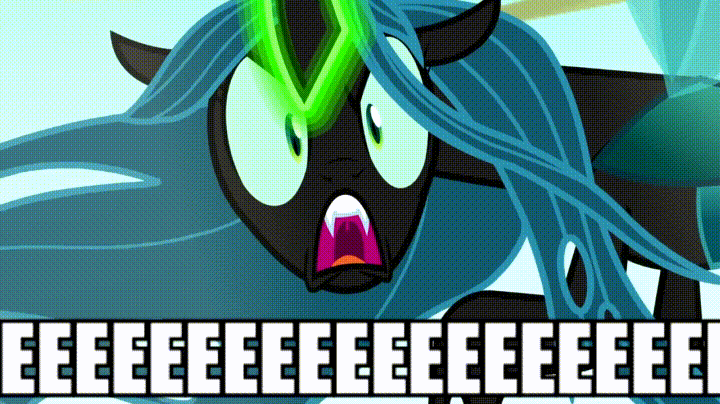 AAAAAAAAAAAAAAAAAAAAAAAAAAAAAAAAAAAAAAAAAAAAAAAAAAAAAA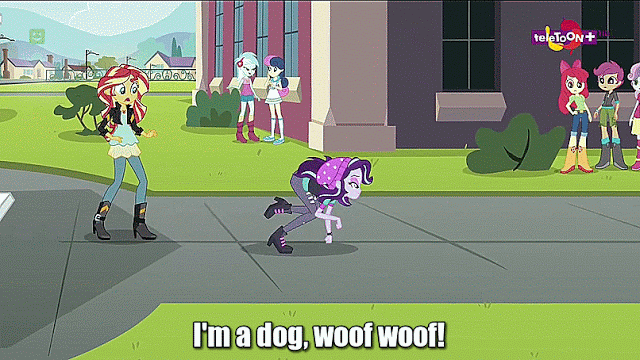 AAAAAAAAAAAAAAAAAAAAAAAAAAAAAAAAAAAAAAAAAAfuck this bollocks.
"What am I? I human? An animal? Both?!" Twilight looked at her reflection on a small puddle on a grassy field.
Congratu-fucking-lations Twilight- and TwilightsChild- it's a fursona.
Wait, hold on- TAGS! The fuck man, there's an Anthro tag for shit like this!
She looked around and noticed she was out of the edge of a forest and now on a grassy field.

Maybe we need somepony or somebody to ask us where we are." Spike flew in midair and stood next to Twilight.
To ask you where you are. Because that's how getting directions works.
"Maybe the dark one Celestia is talking about is in this dimension. Let's go, I think I saw a small cottage over there." Twilight said, pointing towards a small house not too far from them.
Oh PLEASE be Discord's pocket dimension and this is all one of his pranks. Please?
"Right." Spike and Twilight walked towards the cottage and went inside and the only people they saw was two female rabbits one adult and one child were around someone, Twilight thought that they were healing another, but took a closer look.
Well… I can still hang on to the fever dream that somehow Discord's gotten Angel Bunny involved in this…
The elder rabbit finished healing the unknown species and looked at Twilight and Spike.

Oh, hello miss. What's your name?" She said to Twilight.

Oh, yes, miss. My name is Twilight Sparkle, and this is my…robot dragon Spike." Twilight introduces both of them. "What's your name?"

The rabbit's young finished fixing the wound, she looked up to the lavender pony and smiled. She then looked at Spike and her mouth was wide open wide as a teaspoon.
Look I know I tend to parse my way through these things in a caveman-like constant state of confusion and fear, but I seriously don't understand what that's supposed to mean.
"Is that your Chao? He's so adorable." The young rabbit said to Twilight, looking at Spike.
INDISTINGUISHABLE
(Yes I know the dog is spelled Chow)
…what? Oh it's something from Sonic? Well there goes that joke.
"A…Chao?" Twilight was still confused, but was reminded that she is in another world and needs to be careful what she does and do.
Proper precautions must be kept on all interdimensional excursions. Safety first!
"Chaos are very much like pets, like my pet Cheese, who is here now." The rabbit's pet flies out of the right side of Twilight and saw that her pet is the mysterious creature she was talking about. The creature was a blue and yellow with dark blue eyes, grey small wings, a red tie on its neck and has a small smile. The smile on the creature reminds Twilight the time when she was a little filly while playing with her older brother, Shining Armor. Now that he is married and has a new sister-in-law, she now faces new problems in her hooves, or hands.
I think that description kinda got lost. You could almost say it went down the rabbit hole.
…I'll hand in my resignation tomorrow, Admiral. You can put the shotgun down.
"Cheese, this is Twilight. My name is Cream, what's your pet's name, Twilight?" The young rabbit's shy smile was warming Twilight's pure heart, looking at Spike's new form. His lime green dragon eyes was filled with wonder around the young rabbit.
…Spike… now's not the time to make goo-goo eyes with the locals…
"That's Spike, my robot…chao?"
Arrivederci.
Twilight looked at Spike's figure again, and found out that Spike's figure is almost the exact figure that Cream's pet Cheese is almost exactly the same figure that Spike is now, different from when he was a dog and she was a human.
"When chaos are robots, they are called Omochaos, maybe you can name him Spike the Omochao. Speaking of that, my mother and I was finishing healing my friend here. His name is Silver the Hedgehog, but now he is recovering."
Yeah… I know about this assclown. I was holding out that this was all one of Discord's grand jokes, but…
Twilight and Spike followed Cream and saw a white hedgehog with five front quills and two quills on the back. his shoes were light blue almost as his hand was in the air using psychic to add more bandages to his body. He stopped when he looked at Twilight and Cream.
How is a color 'almost' light blue? Was the color wheel running a bit flat that day?
"Hello, there. Who is this girl, Cream?" The white hedgehog spoke to the young rabbit.

A new friend. Silver, this is Twilight Sparkle. Twilight, this is Silver the Hedgehog. He's from the future." Cream introduced to the lavender mare.
So YOU'RE behind all this transtemporal nonsense! If we kill you, will all the tense problems fix themselves or will reality itself just unravel? Shit, better ask the eggheads first, BUT YOU'RE ON THE LIST!
"Silver, never heard that name before.
Twilight…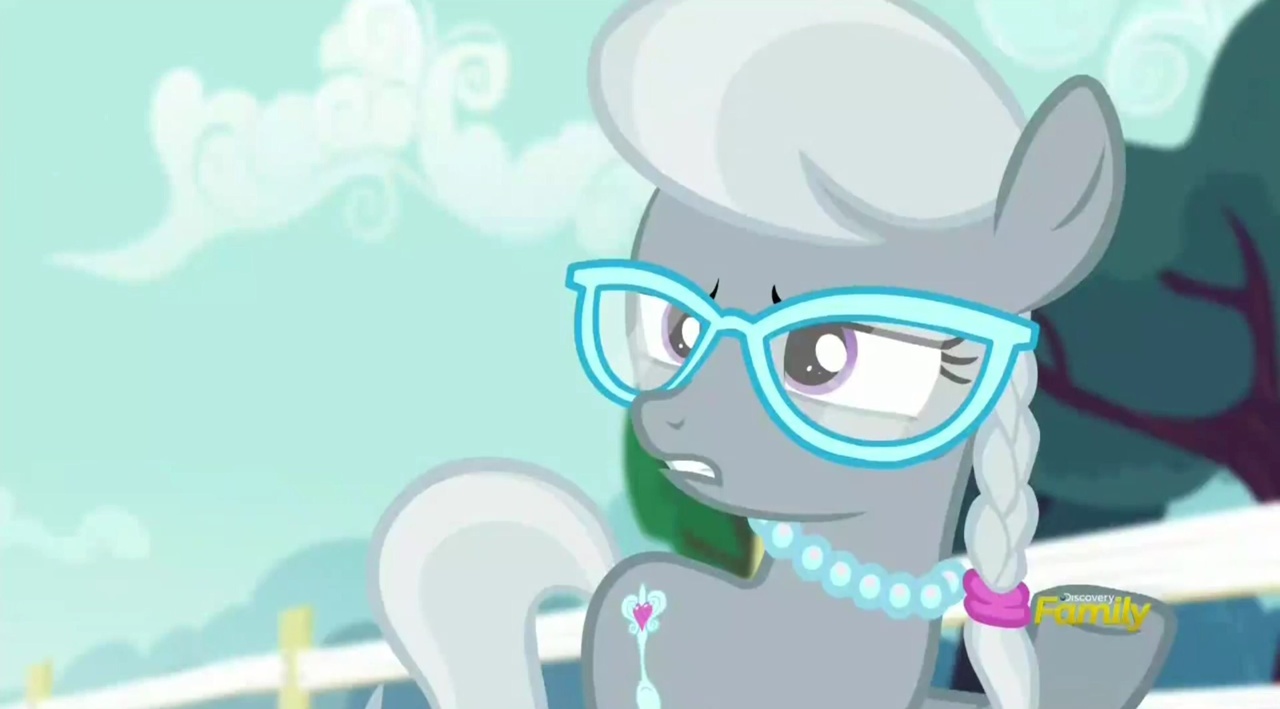 This here's Silver Spoon. You've met her several times, now.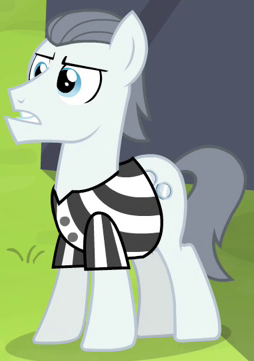 This here's Silver Shill. You… may not have met him personally, but he was in one of Applejack's friendship journal entries. You read those… right?
What do you do in the future?" Twilight looked at Silver, still unknowing that she is in another world.
B-WAH?! "Twilight was still confused, but was reminded that she is in another world and needs to be careful what she does and do."
TwilightsChild, you're the reason why your mother drinks!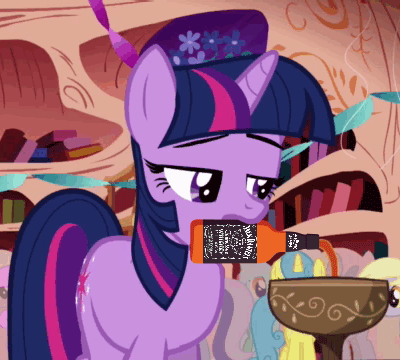 Ol' Jack will be a better mommy's little helper than you'll ever be.
"I wanted to fix the future, but long story short, I nearly killed my rival who wanted to save the world.
So would that make you the villain? You know what, don't answer that, I don't want to know.
I don't want you to bore yourself about it, anyways." Silver said, picking his own bandages due to scratching.
On one hand, how considerate of you to not want to waste our time, 2500ish words into this borefest. On the other hand, STOP PICKING AT IT! IT'LL NEVER HEAL IF YOU KEEP PICKING AT IT! YOU TWIT!
"I do, but I just wanted to let you know about the dark one." Twilight tries not to let Spike or herself that she isn't from this world, preventing just like from the last world she visited.
…So, I think this meant Twilight is trying to blend in- a bit late, as she flubbed pretty hard with the chao/omochao thing- but… wait, this is Twilight speaking. Letting a resident of this dimension know about something in this dimension. Not 'asking', 'letting him know'. Words matter, TwilightsChild! Something your mother should've taught you!
"Dark one?" Silver turned around, suspiciously thinking of a new enemy she is as a minion.
Yeah, try it chuckles. Try that telekinetic shit on Twilight. Tell her it's no use.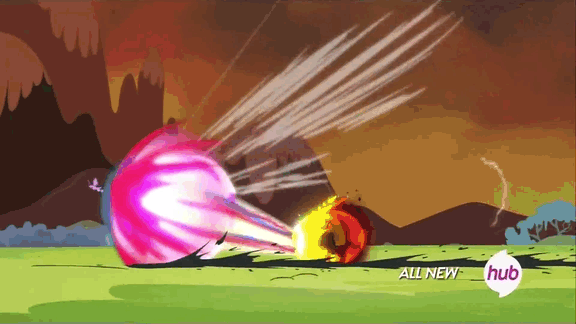 Go on. Tell her. I'll wait.
"Dark one? Do you know about the dark one?" Twilight said, her form was sweating underneath her newly innocent bangs.
You let him know first! All he did is reply with a question. And, c'mon, Twilight is anything but innocent.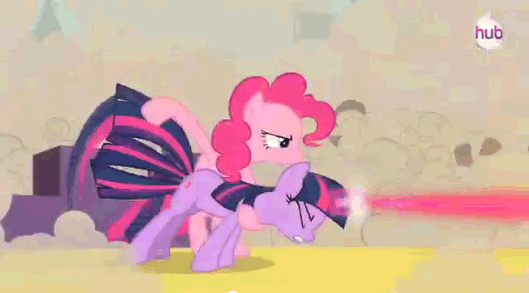 There's hemolymph on your hooves, princess.
"I don't know but…okay…so are you new here?" Silver said.

Yes, of course I am."
…So much for stealth.
Twilight said, nudging Spike a bit to look down at Silver's hand. He raises his hand out on his left hand in a light neon blue aura. The aura surrounds a small cup of tea and holds his hand standard, the moment he grabs the tea, he stops levitating it and took a sip.

Uh…what magic do you have, Silver? It's some strange type." Twilight slapped herself in the face, regretting her question.
Yeah you should feel a little stupid;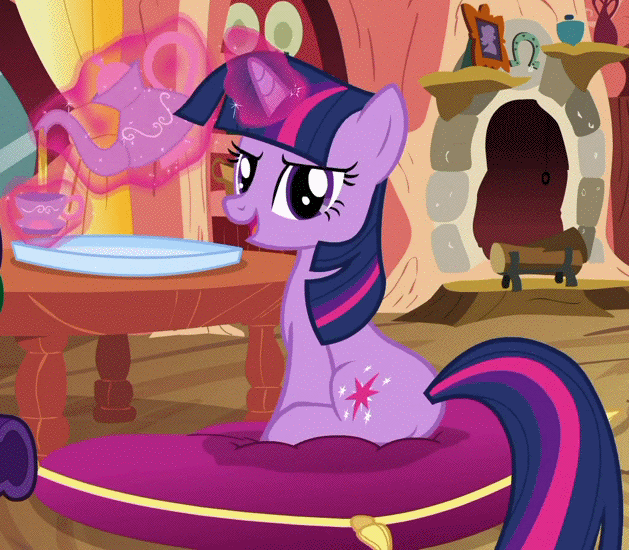 You've done the exact same thing. It's nothing special.
"Magic? I think you prefer powers in your own words, my abilities is telekinesis, meaning the ability to move things with my mind, there's also abilities that my friends have such as flight, speed, strength, Chaos, elemental abilities, and psychic abilities like I have. What's yours?" Silver gave Twilight with his shy smile as she was nervous with her abilities.
Oh you know…"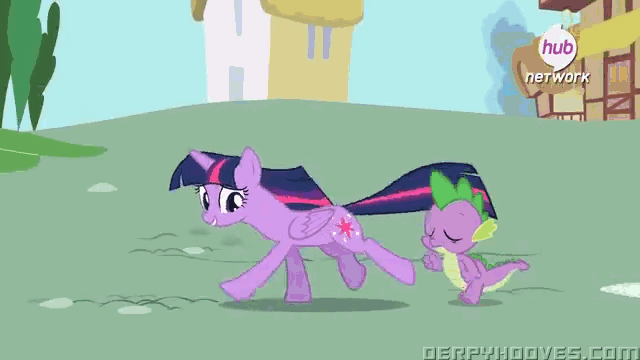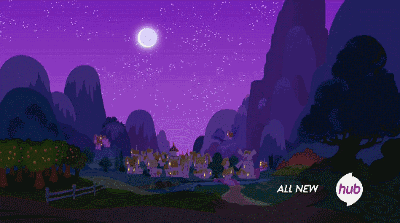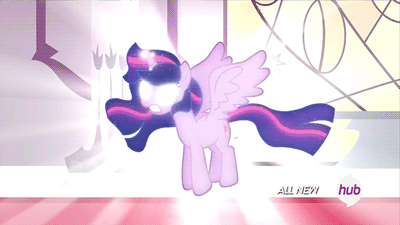 "… all of them."
"M-m-my powers? I guess magic?"
Don't be so modest, Twilight. That was so Season 3.
"Why don't you show your magic? You can't have abilities or skills until you show it,
…so, does than mean stealth, infiltration, and surveillance aren't skills? Because those, uh, talents only work when no one else knows you're doing them.
or maybe you have strategies, like one of my friends." Said Silver, tilting his head to his left.

I guess I can try" Twilight steps away from him and closes her eyes, her light lavender aura was glowing onto her horn as she was now concentrating on her magic as Silver was lifted onto midair, causing him to get more and more anxious from his now feared height, he went this high but not from someone else's ability.
Yeah! Not so fun when someone else air-juggles you, ain't it?!? Worried? Struggling?
It's no use! Aaaaaaaahahahahahahahaha! Hahahahahahahahahahahahahahahaha!!!!!!!! Haaaaaaaahaaaaaaaahaaaaaaaahaaaaaaaahaaaaaaaahaaaaaaaahaaaaaaaahaaaaaaaa!
…
Sorry.
Twilight opened her eyes again, staring at Silver, who is on the ceiling and slowly lowers him, trying not to let a sudden sound be distracted from Twilight's magic until…
Twilight, by now you're a veteran battlemage, some random noise isn't gonna make you fail a concentration che-
BANG!
JEGUS! SHIT! COFFEE EVERYWHERE!
The sound was heard from the front door of the rabbit's cottage. Twilight jolted from the noise and her magic was stopped from her concentration from Silver. He fell from the ceiling but uses his powers to gently to lie down onto the floor again.
No no no don't short out! I- huh.
No, the monitor's fine, it's the fic that's just sorta… ended.
Well then! That was Still Doll, by TwilightsChild, which contained no dolls, no glasses, and no soul. Honestly, I'm disappointed, TwilightsChild. If your mother read this, she'd disown you. I can see why she never bothered giving you a name.
I… don't have much more to say. I was a little worried I wouldn't know enough about Sonic shit to even riff it, but the fic had my back by containing barely any Sonic shit at all. I'll call than a win.
Welp. I'm not dead, and there're still some orphans left in the pile. Looks like my work's cut out for me. But until then…
Friendship
IS
METAL
Serkety, clocking out.
---