2062: Friendship Is Something Or Other: The Covenant War — Chapter 5 Part Two
Posted: June 19, 2018
Filed under: Admiral Sakai, Cartoon, Friendship is Magic: the Covenant War, My Little Pony
| Tags: AdmiralSakai, Cartoon, Crossover, Halo, My Little Pony, My Little Pony: Friendship is Magic, Oh F*** This Guy Again, Serketry, Video Game
63 Comments
Title: Friendship Is Magic: The Covenant War
Author:  Dragonfang33
Media: Video Game / Cartoon
Topic: Halo / My Little Pony
Genre: Adventure / Sci-Fi
URL: Chapter 5
Critiqued by: AdmiralSakai and Serketry
Hello hello all you patrons, and welcome back to the final installment of Friendship, When You Get Right Down To It, Really Isn't Good For Much Of Anything At All: The Covenant War.
Previously a whole lot of actual military shit went down, and none of it quite made sense. The Covenant assault on Baltimare bogged down into street-to-street urban fighting against suddenly competent ponies, Thel 'Va(n)damee gave into the Overpowring Force Of Emo and spared a bunch of schoolfillies hiding in a fashion academy (while ordering his troops to kill many more ponies in another area to give them a chance to escape), and then the scene ended with pony forces simultaneously buckling and rallying in a really geographically confusing bit involving the detonation of multiple bridges or something.
And, as always, any actually cool stuff to see happened out of narrative focus.
We also paid a visit to the Celestia Line, where Shining Armor seemed to be holding his own against the Covenant forces save for the pressure of running out of extra supplies. A message arrived along with a train chock-full of extra supplies telling him he was not able to hold the line and was unfit for command, resulting in the promotion of some OC called General Neighal who is basically Prince Blueblood in a nicer suit and with none of the actual character depth in his place.
We resume Chapter 5 already in progress.
    Location: Royal Bedchamber,
Uh oh.
Canterlot Castle, later that night, Year of Luna 0001 (Earth Year 2542)
…soon we will be rid of these…
Define "soon". The timestamps sure haven't.
    The night always held special significance for Luna, the stars, the moon all held beauty and mysteries all their own.
Her second interest was in tax accounting!
From the moment she was a filly Luna had always felt that she was the only one who truly understood the night's beauty. She had always longed for friends to share that beauty, to explore the vast mysteries of the darkness she loved. Something that had cost her dearly a thousand years ago.
Celestia discovered her secret stash of Jeff the Killer fanart one morning, and it all went downhill from there.
    Luna awoke from a nightmare she'd hoped to never experience again. For the entire night she'd been probing the Humans dreams,
OH FUCKING REALLY NOW!
searching for any evidence of treachery or anything that might be of value to Ponykind.
Oh, wait, she can read aliens dreams? Then how come she hasn't been reading the Covenant's?
Actually, how come she hasn't been fucking with their dreams and making it impossible for them to get a proper rest?
I'm gonna guess that chapters 1 through 4 were written before Sleepless in Ponyville was fully integrated into this fic's world.
It was a lesson her sister had taught her well. "The mouth may lie, but the dream always tells the truth."
Why would Celestia say that? Luna's the one who actually interacts with dreams to begin with.
Luna gazed at her beloved night from her bedchamber.
AGAIN.
Like the crew of the Midway, Luna had been wiling to show trust to them, but only so much despite Luna agreeing to allow the Humans the chance to train the Ponyville and Cloudsdale Guard Divisions she'd insisted that a Pony General be allowed to share command.
Once again, you guys have a perfectly functional cruiser that almost destroyed this Covenant ship one time before!
THE COVENANT ARE RIGHT THERE! YOU CAN JUST SHOOT THEM AND BE DONE WITH IT!
    Then there was the increasing vocal faction in the Council and Court who believed the Humans should be turned over to the Covenant in exchange for an armistice.
Why? The humans have done… ok, they've done next to nothing, but then the Covenant over there have butchered probably millions of ponies with the destruction of three major cities by now. And, until Shining Armor was relieved of duty, the defense effort was doing pretty well all things considered.
Others still said the Humans were no different then the Covenant, conquerors who sought to make Equestria part of their already vast empire.
Now that's an interesting alternative, and one that I know won't be explored because that would mean actual conflict.
    Yet as Luna probed the dreams of some of the Humans she saw a society that wasn't so different from their own.
In fact, one could even say there were suspicious similarities!
Despite their warrior culture, and a history that had never known harmony as Ponies knew it. Humans still understood and valued friendship as much as Ponies did.
Wait, what 'warrior' culture? Did we end up back in Velocius et Fortius again?
In many ways the crew of the Midway weren't just soldiers or friends they were a family. Their bonds of friendship growing stronger as they faced greater and greater trials at the hands of their enemies.
As opposed to the Covenant, which was just an army of lone wolves?
Other dreams had revealed that through out its history Humanity had built towering cities and had created magnificent works of art, music and science
Fine art, right there.
they dreamed dreams that helped them build starships like the Midway that carried their people to the stars beyond their homeworld.
That makes it sound like the space program was revealed to people through their dreams or something.
While Ponies were content with the ways things were Humanity was never content, always desiring to know and discover more.
Umm… what?
No.
Basically a third of the show involves ponies exploring their world and trying to discover or rediscover new stuff to make their lives better. This has been a thing since the very first episodes of the show, where Twilight comes to Ponyville in search of a way to stop Nightmare Moon.
    Then came the Covenant, thousands of ships each with the firepower to reduce a planet to a wasteland
Wait, no, the whole reason the Covenant can glass planets is because they have a lot of ships. Each ship only glasses a small area.
with one goal: convert or destroy.
Those are…
Those are two goals. Yes. I know.
In her dreams Luna wanted to intervene, to do something to stop the attacks but all she could do was watch
…yeah, that's because dreams are memories. And a few speculative futures, but burning planets is just sort of a thing in the Haloverse.
I can sort of get how this could have worked. Luna can in fact intervene in the dreams she explores to a reasonable degree, but here she is trying to keep the humans from knowing she is basically spying on them so she wouldn't be able to do that and it would probably be distressing to her to have to let a living being continue to experience a nightmare like that.
But that's not what Dragonfang wrote.
as entire worlds were burned and their populations were either put to the sword or fought back with all their might only to be wiped out by the Covenant's fleet.

"How," Luna wondered, "how could any species not only endure so much hardship but also emerge victorious and even stronger when faced with defeat?"
They had a space program.
Except they're not victorious. This is still the period of the War where the UNSC was engaged in what could barely be called a fighting retreat and their primary defense was just making sure the Covenant didn't know where the colonies were.
    Yet there was one soldier, Lt. Alex 201 whose dreams Luna found interesting,
Oh no…
from the moment he was a child he'd been trained to be a soldier. He and his SPARTANS were living weapons nearly unstoppable killing machines fitted with the most advanced battle armor the UNSC could produce and fused with chemical and cybernetic enhancements that elevated them to physical perfection.
Huh. So apparently Alex-201 dreams about SPARTAN-program PR copy every night. Who knew!
Soldiers able to challenge the fearsome creatures the Humans called Elites, the pride of the Covenant army, challenge them and win.
Wait, no. Marines can and do take down Elites. They typically just need a favorable position to snipe from, heavier weaponry, or a numerical advantage. It's not like only Spartans can kill them, if that was the case there would need to be hundreds of thousands of Spartans.
In her mind Luna couldn't help but wonder if it was possible to reverse engineer the SPARTAN program for use on Ponies..
Probably.
…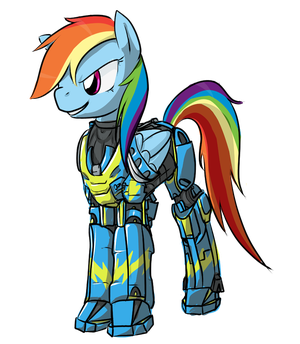 And there goes yet another better 'fic idea than what we got.
    Her thoughts soon turned to the dreams of the few Covenant Sangheili she had probed
Oh son of a BITCH!
Oh, wait, so she can enter the Covenant's dreams!
and what she saw was a nightmare. An entire planet reduced to cinders for defying the Covenant's iron fisted theocracy, the sight of the Sangheili standing over the bodies of their defeated enemies, Human militia and marines who were wiling to surrender only to be butchered like cattle.
So, basically, she saw exactly the same things she had already seen in the humans' nightmares.
Wait, no, that's not a nightmare, though. She's more or less an empath when inside someone else's head, so unless she's visiting Thel, all these images should be portrayed in the most positive light possible. Which itself could horrify Luna, but that's not what's fucking written here!
In a better 'fic I would say that Luna found that cognitive dissonance to be itself disturbing, yeah, but this is not a better 'fic.
Then she saw them, three small creatures in hover chairs who, with a simple wave of their hand, ordered the world glassed; an example to all worlds of the fate that awaited those who dared to defy the Covenant's will.
Wait, why are ramdom Elites dreaming about the Prophet Hierarchs? Especially since the whole reason all of this is happening was because Naym 'Lessocee was trying to break away from the Hierarchs…
You know, that's another odd tendency I've been seeing in a lot of Halo 'fics lately- authors treating the Prophets like they were the sole reason the Covenant acted the way it did, and in the process making them EEEEEVIL to an almost supernatural degree where the good guys can't even look at them face-to-face without having some kind of psychological allergic reaction. It's true that the Hierarchs were pretty bad guys and made the original decision to exterminate humanity, but it's not like the Covenant was a peaceful and tolerant society before they took power, and they didn't personally oversee the war's atrocities. They were just slightly worse leaders in a long line of bad ones presiding over a deeply flawed system.
    Luna was shocked that any creature could be so full of hate and hold life in such low regard that they would order the destruction of an entire planet and not shed a tear. It was almost as if it amused them to watch entire worlds burn. But to their followers these creatures were living gods, their masters who controlled their very existence. She could sense how much many of the Covenant hated them for what they were being forced to do in the name of the Covenant's faith, but none dared speak, knowing full well the penalty for questioning their leaders.
So why isn't she using that fact to incite rebellion?
Because that would be interesting?
Also, no, I'm pretty sure the war against the humans had pretty heavy popular support in the Covenant, at least in the early stages.
    Once again Luna was forced to grasp what McAffee had called the big picture. Humanity and Ponykind now shared more then a common enemy, they were fighting a war for their very survival.
So, they shared a common enemy.
A war that was capable of bringing out the best and the worst in all involved. To honor the wishes of these rouge councilponies
And that's to say nothing of the political shitstorm that would erupt if she gave any legitimacy to the mauve councilponies…
would condemn not only Humanity but Ponykind as well to extinction.

No matter what the Council decided Luna would not condemn a race that had come to their aid to oblivion in exchange for a peace with an enemy that intended to enslave or exterminate her people.
I don't think Dragonfang quite knows how peace works.
    Location: Camp Cole (West Field, Sweet Apple Acres), Ponyville, Free Territories, Year of Luna 0001 (Earth Year 2542)
WHAT THE FUCK THIS ONE DOESN'T EVEN HAVE A TIMESTAMP!
    "We had this conversation last night Granny. I'm not a filly any more," Applejack said,
Well, I guess somepony had to give her 'the talk.'
 as she finished packing her saddlebag. The elderly green mare looked at her granddaughter with a gaze that reflected both sadness and concern.

"It's going to be hard enough with Big Mac enlisting," Granny Smith replied, "I just can't figure out why you're also. Nether of y'all have the cutie marks for being in the Guard."
Huh! This feels like the second time he's failed to predict the future. When Equestria was locked into a total war against the Crystal Empire, the Apples remained on their factory farm, producing canned rations to feed the troops.
    "The Mayors of Ponyville and Clousdale
Is there still a mayor of Cloudsdale? I thought there is no more Cloudsdale?
Well, the other Mayors of cities under Covenant attack were still able to run governments-in-exile, and we don't really know what happened to Cloudsdale or how severely damaged it was. Which in and of itself is a problem because Cloudsdale is kind of important.
Also, I'm not really sure what Covenant weapons would do to Cloudsdale because there are parts of it that are so thin non-pegasi will fall through them but there are other areas that are solid enough to hold heavy objects. So I really don't know if plasma fire would just kind of phase through or do any damage at all.
Although this is Clousdale, the underground mining town populated entirely by Earth Ponies and unicorns, so I'm sure it's fine.
put out a call last night that any mare and stallion who can bare arms," Applejack said, "is to report to the west field."
Because apparently there is only one in the area of those two cities.
    "Yet y'all could get a deferment too help on the farm," Granny Smith replied.
You know, like she did in Season 5.
    "I can't," Applejack said, lowering her head. "As the element of Honesty I can't just sit here and do nothing while Equestria is burning and our kin are suffering."
That seems more like a loyalty-related thing.
And, yeah, as a Bearer of an Element of Harmony, shouldn't you be, you know, teaming up with the other Bearers of the Elements of Harmony?
    "So you thought it would be just dandy if both you and Big Mac went off and got yourselves killed," Granny Smith replied, "What about Sweet Apple Acres? Who will run the farm while you two are away?"

"I already talked to Cousin Hayseed and Cousin Applesteed," Applejack said,
I can tell the last one is an OC because his name is terrible.
Doesn't Hayseed live in Canterlot?
Maybe he's coming down specifically to manage the farm? I mean, half the time the railroad system has been bombed completely out of commission here, but the other half it's fine.
the tone of her voice becoming more annoyed, "They said they'd be happy to look after things while Big Mac and I are away," Granny Smith was about to form a reply when Applejack cut her off, "I know what you're going to say Granny, but ma place is with the other elements helping Equestria."
Fucking finally.
Wait, are the other Elements enlisting? I mean, RD, sure, Twilight, probably, Pinkie Pie, maybe, but Rarity and Fluttershy?
    "And running Sweet Apple Acres and taking care of Applebloom isn't helping Equestria?" Granny Smith inquired. Applejack froze, this was a question she knew was coming but had prayed Granny Smith wouldn't ask.

"Y'all weren't at the train station Granny," Applejack replied, lowering her head, "y'all didn't see them Ponies and Buffalo coming in, the pain they were in, y'all didn't hear their screams.
Sweet Apple Acres will live on as long as there's one Apple with the spirit to rebuild once this war ends. But Applebloom, I'm wiling to do what ever is necessary to make sure," she turned to look at her grandmother, "she, you, Big Mac, and the rest of our kin don't end up like those Ponies at the train station." Granny Smith simply lowered her head.

"If that's your decision then I can't stop you," she turned to look at her granddaughter, tears filling her eyes, "Try to understand I'm old Applejack, I know I don't act like it but I feel it in my heart. I've already had to bury your pa, my only child.
Not entirely true, but I won't fault Dragonfang for that.
No matter how much I want that to change my heart couldn't bare the thought of enduring it again."
"So don't you go resurrecting him now!"
Applejack remained silent she remembered the last time she'd ever seen her parents.
Oh boy, here comes the angst…
And yet, AJ is one of the few characters who actually deserves it.
She was only ten and Applebloom had just been born. Her mother had been out gathering Zap Apple seeds near the Everfree Forest when she vanished. In desperation her father organized a search party, only one of the stallions returned and told Granny what had happened, they had found her mother's half eaten carcass leaving no doubt that she'd been attacked by a pack of timber wolves. But while returning to Ponyville they were attacked by the same pack. Her father elected to stay behind to distract the wolves while the others attempted to make it back to Ponyville, only it didn't work. Her father was killed almost instantly and the pack soon attacked and killed nearly every pony in the search party.
…
Holy shit!
That's… actually kind of heavy stuff! But at the same time I don't really think it's overly grimderp, everyone actually seems to react to it like a huge and unusual tragedy.
And it still doesn't have any actual relevance to the story besides some more meaningless gore and hardship. And, yeah, it's another of those cases where it's not exactly good, but it's better than the surrounding fic, leading us to suspect it's pulled from an outside source.
It goes on for about another page and I think I'm just going to cut it out. It contributes nothing save for some cheap shots at the feels,  but ultimately there's not a lot to say about it.
    Location: Camp Cole (Sweet Apple Acres), Ponyville, Free Territories, Year of Luna 0001 (Earth Year 2542), an hour later
BUT WHEN WAS NOW?!?
AND WHERE WAS PHONE?
    The sounds of the Equestrian national anthem echoed through the gathering morning light as the Ponyville Guard band played on, interrupted by the roar of the Pegsai from the Fire Bolts and Lightning Bolts Air Divisions
Oh. Good. More horrible names.
No doubt commanded by Fire Streak and Lightning Streak, respectively.
Except for the part where Spitfire had them killed for no reason.
as they scouted for inbound Covenant air strikes between Ponyville, Cloudsdale and Canterlot. Their orders were to raise the alarm if out numbered and then engage in quick hit and run raids in order to slow the enemy down.
That's… mostly sound tactical advice…
    Even if the enemy wasn't encountered it was hoped by the loyalists in Canterlot the presence of Pegasi patrolling Equestria's skies would boost moral, and ease some of the fear and uncertainty that had fallen across Equestria in the wake of Princess Celesita's death.
Why weren't there patrols set up the moment the Covenant landed?
    Hundreds of Ponies from Ponyville and Cloudsdale all clad in armor in various states of upkeep filled the west field. Weapons ranged from spears and lances to bows and arrows.
That's not actually a very wide range of weapons at all.
Some having been grabbed from the local museum, and others were dug out of old rusted chests in attics, in order to arm the large number of volunteers and draftees.
Ok, that's pretty descriptive, but also pretty shitty. The war's been raging for at least… well, a while now, I'm sure the quality arms and armor stores have been opened up and distributed by now.
    Hanging from the entrance to the Midway's hanger bay were two large signs, hung the night after the party. One was purely propaganda: TO ARMS ALL FREE PONIES OF EQUESTRIA. The other though consisted of a single word: INVICTUS.
Why is the one sign that actually conveys something resembling usable information the one that's described as 'pure propaganda'?
Along the full length of the Midway Human SPARTANS, ODSTS and Marines took up position with a Warthog or Scorpion every three spaces, each clenched an assault or battle rifle.
What do they expect a Scorpion tank to do with a battle rifle?
Their orders were simple keep order and watch for anything suspicious from the Ponies, rumors were already circulating that there were Covenant sympathizers within the council if not the Royal Court.
Wait, WHAT? No, the asshat faction wants to sell the humans out, but that's far and away different from being an outright sympathizer!
After this there's another section with the CMC staring at all of the assembled forces and being Suitably Amazed that I think we can just cut out because there's nothing of interest in it. Although there is a weird bit where the CMC observe what I can assume are tattoos:
Often time they spent the time gazing at the Human Marines, they'd heard Humans didn't have Cutie Marks but some did, some were in the shape of a fanged skull, biting down on a Covenant Elite with the words for Harvest written below it. Others were simply words like Death From Above or To High Charity. Others had carved kill streaks in their armor with the words Death to the Covenant Revenge For New Constantinople below it.
I'm not really sure if so many tattoos would be visible when the Marines are wearing full combat gear, especially ones in locations that would allow them to be mistaken for cutie marks, and I'm also not sure if at this point in the war any humans had even heard of High Charity much less made the knowledge widely available enough for random Marines to have heard of it.
Followed by about a page of gear loadouts, down to the paint jobs on the flamethrowers. Skip?
Skip.
    Location: Bridge of UNSC Midway, Camp Cole, Free Territories, Year of Luna 0001 (Earth Year 2542)
Is it still the same day? I really can't tell anymore.
    Twilight was fast asleep, her head covered by stacks and stacks of papers containing all kind of scientific formulas, philosophical and military theories, all destined for the throne room in the morning.
That so does not sound like Season 3 Twilight. She's be guzzling coffee and smacking her head against a wall to stay awake. Bookhorse needs her books.
Her first night on the job and she'd spent it talking with Elita about anything that Queen Luna might find interesting. In the process she'd filled up enough note cards to fill the first floor of the Ponyville library. The only sound that snapped Twilight out of her dream were the sounds of Admiral McAffee and Captain Ryan talking.
Oh. Well, that's actually an interesting way of relaying info to Luna.
I wish I could say Dragonfang actually intended that when he wrote it down.
    "You're sure about this," McAffee inquired.

"Checked and double checked," Ryan replied, "We have at least eight weeks worth of ammunition, spare parts, and food left from our original nine."
Which is odd, given that they have apparently been on the planet for two weeks.
They were eating all the fritters the Apple family provided.
Also, a UNSC heavy cruiser sent on a top-secret mission deep in Covenant territory only left with nine weeks' worth of supplies?
It could be that they started with more supplies, and were at nine weeks when they actually found the carrier. Not sure why their bullets would be decreasing at the same rate as their food, though.
    "The food issue can be solved by trading and hunting," before McAffee had a chance to finish his statement Twiight cut him off.
'Trading'. Riiight.

You know, the old give-n-take. The ponies give the Marines food, and the Marines give the ponies many, many bullets extremely quickly.
    "No way you are not hunting and killing any animals we Ponies protect," Twilight shouted, despite her disheveled look, her voice never sounded so serious.
Oh boy, here comes the weird bit every MLP story has where the ponies (who keep chickens for eggs and feed meat to their carnivorous pets) are suddenly transmuted into hard-core PETA vegetarians so that the resident humans can feel more secure in their masculinity.
    "We may have no choice," McAffee replied, crossing his arms, "Napoleon once said an army marches on its stomach, and given our typical diet fruit and vegetables alone might cost us in the long run."

"That adds to our ammunition and spare parts problem," Ryan added,
"In the absence of meat-based rations, our men have turned to eating gunpowder and Warthog tires."
"without resupply or reinforcements Elita estimates the Division could last about a few weeks without aid against a full Covenant onslaught." McAffee paused for a moment, before turning to Twilight.

"You might not like what you're about to hear," McAffee said, "but we have no choice," he turned to Ryan, "activate the Distress Beacon." Twilight felt her heart leap into her throat.
Wait, the distress beacon? But they're not in distress, the can just send a regular message to UNSC Command.
Well, except they can't actually do either because at this point the UNSC doesn't have FTL comms, but they could drop off their forces and then leave or send out a smaller slipspace-capable craft.
We need more pointless drama! The stakes aren't high enough!
Actually, one thing I'm wondering about is why they can't just get their supplies and equipment from the ponies. Food is no problem, and while the local industry may not be able to produce things like computer chips (although with magic they very well might) they should at least be able to source basics like ammunition.
    "Distress beacon," Twilight said, in shock, "as in something that will alert more Human or Covenant ships to Equestria's location," her face suddenly turned serious, "the Queen will not approve."

"I know that Twilight," McAffee replied. "I'll take full responsibility for what ever happens. Pray to Celestia and God that the Queen understands,
Well Admiral Antivirus was quick to pick up polytheism.
and the UNSC picks up our distress signal before the Covenant does."
That's another reason you should really use some other kind of messaging system than a general SOS.
With that he turned and left the bridge, leaving Ryan and Twilight alone. Twilight began to feel her trust in the Humans erode, maybe Luna's fears about this alliance turning into a military occupation weren't so baseless after all.

"It's the price of command," Ryan said, as she turned her attention to a technician monitoring the Midway's reactors.
What is, militarily occupying client races?
No, monitoring reactors.
"Officers have to see the big picture. For grunts like the rest of the crew, and you non-officer ponies you're just expendable cogs."

"But that's," Ryan cut her off

"That's the way of war," was all Ryan said.
Great dialogue attribution, by the way. It sounds like Ryan is having this conversation with herself.
    Location: Camp Cole, Sweet Apple Acres, Free Territories, Year of Luna 0001 (Earth Year 2542), a few minutes later
OH FOR FUCK'S SAKE!
    McAffee and Twilight made their way into the glistening sunlight, joining Rhodes and Twilight's other friends on the gangway. Before them was a seemingly endless stream of Ponies from both Ponyville and Cloudsdale. McAffee remained silent, as he motioned for Rhodes.

"Why are Twilight's friends here?" McAffee asked
Friends coming to see other friends? That's unheard of!
    "Something about them being the representation of harmony and friendship," Rhodes replied, "either way they're significant to this world's culture and religion. Denying them a spot with our leaders could be seen as an insult."
Admiral Antivirus is going to be so surprised when the friendship lasers come out.
Knowing this fic, he absolutely won't.
    "That maybe so," McAffee said, "but once training commences I expect them to be treated like any other recruit."

"Yes sir," Rhodes replied, he'd served with McAffee long enough to know that he hated treating recruits differently because of family connections or birthrights.
That sounds like something an Elite would say. How is that even an issue in the UNSC?
Also, these ponies have some rather unique abilities and something not too far off from actual combat experience, so it seems to me it would make more sense to fast-track them into a more specialized unit.
    McAffee turned his attention to the mob of recruits before him, he'd been in this position a million times before, and like always it felt like he was sending them to the slaughter house.
Did he work as an academy instructor before being promoted or something?
    "Good morning," McAffee began, clearing his throat, "I am Admiral William McAffee of the United Nations Space Command. I am the commanding officer of all UNSC personnel assigned to the cruiser UNSC Midway and Camp Cole, and until the arrival of my Pony counterpart with whom I am to share command of this division, I am also the commanding officer of the 1st Joint Human-Pony Division,"
What.
He's laying down a protective screen of rich, chunky exposition to shield them from the Covenant air forces!
he paused to scan the crowd before him, "it is a great honor to see you all here today. It is my greatest hope that the same sense of loyalty, honesty, friendship, and honor which has united our peoples
"Generosity, Kindness, and Laughter can all go fuck themselves, though."
I am also unpleasantly reminded of the many MLP Stufics that amend "honor" or "bravery" or something as a seventh Element of Harmony for their Stu to acquire.
Especially now that we know Bravery is a Pillar.
will one day free your world and restore peace to this galaxy." A cheer roared up from the crowd, "It is my hope that when you complete your training you will understand the true meaning of the Midway's motto: INVICTUS
That's their motto?
Do ships even have mottos?
I don't think they do.
…is this guy turning into a mirror of Naym 'Lessocee? 'Cause it's starting to sound like it.
Blah blah that Sergeant Rhodes guy also gives a speech, and it's literally every single "tough drill sergeant" cliche packed back to back.
Now I only have three rules. Rule #1 you're no good to me dead. Rule #2 I expect the first and last words I hear from your filthy mouths to be SIR and Rule #3 I expect you to follow my orders to the letter. DO you get me?

I want all of you to turn to the Ponies next to you," one by one the Ponies looked left and right, "chances are that by the time victory comes one or both of those Ponies will be dead or seriously wounded,

"I don't care if you're Lord Hood's personal guards," Rhodes said, "you're in my division, and there is only one boss in my division and that's me. Now you five can either report to your companies or to the brig am I clear?"
If you've watched Full Metal Jacket you have heard this speech. If you've played any military shooter in the last 20 years that included a tutorial level you have heard this speech. If you have done none of these things and have been living under a rock since the early 80s but are for some reason still reading satirical reviews of bad My Little Pony / Halo crossovers, you have probably still heard this speech. So I am going to skip this speech.
    Location: Camp Cole, Sweet Apple Acres, Free Territories, Year of Luna 0001 (Earth Year 2542), an hour later
Uh, thanks for the timeskip, I guess?
    The division had been given an hour free time for breakfast. Some chatted with the Humans in the hopes of getting to know their allies better, others simply remained silent, McAffee's speech running over and over again in their minds. By the time the Division had reassembled at least fifteen had decided to return home.
A statistic that's meaningless since we don't know how many ponies there were total.
Those that remained had assembled in an open field not far from the Midway, and at Sgt. Rhodes request, in full armor and with all their weapons.

"Attention," Rhodes shouted, catching the Ponies off guard. Quickly the Ponies scrambled to attention, often tripping over their own weapons.
Well they're all dead.
How do you even do that? Were their weapons on the ground?
As Rhodes and two other Marines appeared the Ponies attempted to snap to attention as quickly as possible. Rhodes remained silent as his gaze swept over the lines of Ponies, slowly he began to go through the ranks inspecting his new recruits. From the gruff look to his face it was clear to nearly all present he was anything but impressed with the Ponyville and Cloudsdale Guards.

"What's your name Private," Rhodes said, as he inspected the armor of a Pegasus.

"Sir Private Thunderlane sir," Thunderlane replied.
Oh god it's Thunderdouche!
Rhodes remained silent for a few minutes as he inspected Thunderlane's armor, compared to many of the other Ponies Thunderlane's armor was one of the better, only showing a few nicks and some rust.

"Armor in poor upkeep," Rhodes said, "weekend pass denied."
"What in Tarterus is a 'weekend pass', and what would I do with it when I specifically signed up to go to the front?"
    "I don't get why we're out here on the inspection ground," Caramel whispered, "My Cousins with the Jewel City Guard on the Celestia line, we should be up there helping them."
He makes a reasonable point.
I think the point of this joint human/pony outfit is so that ponies don't end up as cannon fodder on the front.
But then wouldn't it be better to do this with the regular forces that already exist so that they could skip the basics of operating as a unit?
…
Actually, these are apparently "the Ponyville and Cloudsdale Guards", so these are the regular forces that already exist! Why is he putting them through Day 1 basic training again??
    "I know the feeling," Cherry Fizzy added, "all I want to do is cut loose and plow this spear into the first Covie I see."
Bow chicka bow wow.
The gods of irony have thus sealed your fate.

It was then Rhodes shot them a cold gaze, it was clear he'd heard everything. Rhodes didn't say anything as he grabbed Caramel's spear.
Oh for fuck's sake, get a room you two!
Almost instantly causing the wooden handle to break.
What is with these humans and crushing weapons?
I'd say it was Dragonfang trying to symbolically emasculate the ponies, but half the time the humans are grabbing and crushing their own weapons.
Take from that what you will.
    "Plow a spear into a Covie," Rhodes said, turning his attention to the whole Division, "That's all the enemy is to you, some green skinned tentacled cartoon drawn by some cartoonist back home to sell toys.
I, uh… what?
Is this supposed to be… meta?
But the Covie I know, the Covenant warrior, he's been at war since you were still learning to use a spoon. He's a combat veteran, an expert with all manner of weapons and in all forms of tactics. He is fearless, merciless in battle and never takes prisoners. I'll have you know he graduated top of his class in the Navy Seals, and he's been involved in numerous secret raids on Al-Quaeda, and he has over 300 confirmed kills. He is trained in gorilla warfare and he's the top sniper in the entire US armed forces. You are nothing to him but just another target. He will wipe you the fuck out with precision the likes of which has never been seen before on this Earth, mark his fucking words. You think you can get away with saying that shit to him over the Internet? Think again, fucker. As we speak he is contacting his secret network of spies across the USA and your IP is being traced right now so you better prepare for the storm, maggot. The storm that wipes out the pathetic little thing you call your life. You're fucking dead, kid. He can be anywhere, anytime, and he can kill you in over seven hundred ways, and that's just with his bare hands. Not only is he extensively trained in unarmed combat, but he has access to the entire arsenal of the United States Marine Corps and he will use it to its full extent to wipe your miserable ass off the face of the continent, you little shit. If only you could have known what unholy retribution your little "clever" comment was about to bring down upon you, maybe you would have held your fucking tongue. But you couldn't, you didn't, and now you're paying the price, you goddamn idiot. He will shit fury all over you and you will drown in it. You're fucking dead, kiddo."
…
Actually, statistically, he is probably a grunt with no shields, limited armor, a plasma pistol with half of its battery gone, and a brain the size of a pomegranate.
The Covenant warrior doesn't care if he lives or dies as long as he takes you and as many of your comrades with him," his gaze turned back to Caramel and Cherry Fizzy, "Make fun all you want Private, but don't ever underestimate the enemy's desire to put you and your buddies into an early grave nor their determination to see your entire species extinct." With that Rhodes tossed the broken spear to the ground.
OH FOR FUCK'S SAKE JUST SHOW HIM YOUR SECRET FOLDER FULL OF SELF-INSERT SANGEHEILI SMUTFIC ALREADY.
    "Weekend passes revoked for a month," Rhodes continued down the line of Ponies, needless to say his impression of the new division was even less then it had been before the altercation with Caramel and Cherry Fizzy.

"When was the last time this spear had any kind of maintenance," Rhodes asked, as he grabbed a rusted spear from a light blue unicorn.

"Sir,' Lyra said,
Light… blue? Lyra's seafoam green.
trying to keep herself from loosing her balance, "Not since the Year of Shinning Sun 1600."
The what now?
So, literally over a thousand years ago? Damn, I'm impressed the spear's still intact.
Yeah, also that makes this thing a pre-Discordian artifact.
Rhodes lowered his head.

"Weekend pass denied," Rhodes said,
Is that literally the only punishment he can inflict?
And did Rhodes really bone up on the Equestrian calendar system to know what that meant? For all he knows, that could've been last year.
Not only that, but he already revoked everyone's pass for a month, so this literally does nothing.
as he made his way to the front of the Division. "I wouldn't take this rusted piece of junk into combat if it was the last weapon in the galaxy. Before you can know or kill Covies you first have to learn to properly maintain your armor and weapons or they'll be scrapping your charred remains off the battlefield with a spatula am I clear recruits?"

"Sir yes sir," the division said in unison.

"Right now all I see are a bunch of lazy slobs," Rhodes continued, "is there no one here who's prepared?"

"Right here," Rainbow said, as she stepped forward, wearing brightly colored rainbow armor.
Oh my fucking god. No, RD. Just… no.
    "Private what is that?" Rhodes inquired.

"The Rainbow Special," Rainbow added, "Gotta let the Covies know who took them out."

"Private Dash," Rhodes said. "You will not be going into battle dressed like a barber's pole."
Barber's poles being well known for their rainbow coloring.
    "Now wait a minute," Rainbow said, flying up into Rhodes' face, "no one talks to Rainbow "Danger" Dash like that."
Not even Rainbow "Danger" Dash herself!
    "Private you've got to the count of three to return to ranks," Rhodes replied, angrily, "or I'll unscrew you're head and use it for football practice." Rainbow couldn't help but laugh.

"If you can catch me," Rainbow said, mockingly, "You're talking to the best flier, no best pony in Equestria."

"Is that a challenge Private Dash,"
He then drew his service pistol and gunned her down. The end.
Rainbow Dash proceeded to fly out of reach and pelt him with hailstones until he had to call in Admiral Antivirus for support. The end.
Rhodes said, crossing his arms, "well we're going to have to do something about that ego," his gaze swarmed across the gathered division,
Pretty sure his gaze should not be doing that.
    "Because of Private Dash's outburst, the poor upkeep of your equipment and the lack of respect for your Commanding Officer the entire division is denied any pass until further notice or in emergency cases, and since Private Dash seems so eager to prove herself and Privates Caramel and Fizzy seem to like to talk the entire division will be running the Grinder, in full combat gear TWICE"
Why is Rainbow Dash, a flier, in the same unit as a bunch of spearponies?
Well, they have Thunderlane, Caramel, and Lyra all in the same outfit, and they're a pegasus, an earth pony, and a unicorn, respectively.
he waved his arm in the direction a large mile long obstacle course some of the Midway's engineers, Big Mac and Applejack had set up the night before, consisting of worn tires, climbing towers at least 15ft, climbing ropes and nets that required either climbing over or crawling under, walls for scaling, hurdles, balance beams, swinging ropes, and then there was the Pit: a mud coated pit a few yards long and wide enough for four ponies to pass shoulder to shoulder however the top was covered by barbed wire coated with animal guts from the Midway's butcher shop and on either side were two machine guns.
I… when did they build this? How long have they been here? Two days? Two weeks? And the Midway has a butcher shop? Why?
I'm pretty sure they only needed to work on it as long as it took Dragonfang33 to go to the Wikiepdia article on "Basic training", highlight everything, and hit Ctrl-C.
"Any attempt to fly or use magic," Rhodes continued, "The entire division starts from the flag and keeps going until it's done perfectly.
"Because we definitely don't want you honing the inborn abilities that the Covenant does not have."
…
You know, that's the other thing that's bothering me about this whole setup and giving it a faintly condescending vibe. Rhodes is pretty much porting over human training in one big block here, and is giving no thought to the fact that ponies are a different species from humans and have different abilities that would be of use on a battlefield. How is this supposed to train pegasi in cloud manipulation and aerial hand-to-hoof? How is it supposed to train unicorns to use goddamn magic? Hell, how is it supposed to train Earth Ponies to kick with their hind legs while holding a spear in their mouth?
I could buy this being the very 'basic' part of basic training where they're just building discipline and physical fitness, but apparently at least some of these ponies were already part of Guard divisions and so they should already have a handle on that.
Any refusal to preform a required obstacle and the whole division runs the course until nightfall. Am I clear?"

"Sir," a nervous tone came up from the crowd, "yes sir."

"Then what are you maggots waiting for let's move move move," Rhodes shouted. The Ponies remained silent as they charge towards the obstacle course at full gallop. At first the division seemed to fair rather well when they came to the first batch of obstacles, a series of hurdles that ended in a balance beam.
This wasn't even redesigned for quadrupeds. This is going to be a horror show.
Are we seriously going to spend the back half of the last chapter watching the first half of Full Metal Jacket? That's some fucked up pacing right there.
Yeah, I think I'm going to just snip the rest of this, because it's literally just Fluttershy having the same flashback she has in Hurricane Fluttershy and breaking down and Rhodes yelling at her, and also there's a rope-swinging portion of the obsticle course which I really have a difficult time imagining Ponies being able to navigate the same way a human would.
Pinkie Pie can climb ropes, but she's Pinkie Pie.
I mean, I'm sure they could climb ropes, but they wouldn't be able to do it like humans and considering how hard Rhodes is riding them on every little thing where pony military protocol differs from human I imagine he'd think they were doing it wrong.
    Location: Fluttershy's cottage, edge of the Everfree Forest, Free Territories, Year of Luna 0001 (Earth Year 2542), an hour later
Wow, the 'whole day of obstacle course' nonsense went by fast.
    Fluttershy leaned against the door of her cottage, completely in tears. Her animal friends did all they could to try and comfort her. But it had little effect. Why couldn't she be brave like Rainbow Dash or the others? Why did this have to happen? Why did the Covenant and Humans have to come and lay waste to her peaceful world? All were questions that floated through Fluttershy's grieving mind.
    "Thank you all," Fluttershy said, managing a small smile, "but it doesn't solve my big confidence issue."
Sadly, that wouldn't be tackled until Season 4 and lampshaded until Season 7.
It was then she saw a familiar figure approaching, it was Sgt. Rhodes.

Almost at once Fluttershy wanted to run and hide, but the Marine's commanding presence made her freeze with fear.
He's not a fucking dragon, by this point Fluts was at least somewhat confident.
Yeah, also, Fluttershy has friends who are typically very protective of her. It seems like if that drill sergeant had really started to fuck with her, AJ would've bucked him into next week.
    "What happened out there Private," Rhodes inquired, his voice sounding nothing like the threatening monster he'd been back at the course.
Oh boy, here comes the shipping…
Fluttershy remained silent, fighting back both her tears and her own fear of the Human.
    "I I I," Fluttershy said, in tears, "I lost my courage sir. When I was a filly at flight school all the others teased and laughed at me because I couldn't fly well, and on the obstacle course, seeing those obstacles, hearing you shouting it brought back those memories. The longer I ran the more afraid I became until…" Rhodes stopped her mid sentence.

"Whether we're Pony or Human we're all scared," Rhodes said, kneeling in front of Fluttershy, wiping a tear from her eye, "I've been a Marine for years and every time I go out on a mission I'm scared. Every day I pray that this war will just stop or this next mission will be the last."
Sarge?
You have NO FUCKING IDEA what fear really is.
    "But sir Rainbow Dash isn't afraid of anything,"
And that's bullshit. She feels fear, she just hides it behind blustering bravado.
You know, just like most of these Marines seem to be doing!
Fluttershy replied, "me I just want to go home and hide in my closet with my teddy bear until the Covenant leave."
SHOW DIALOG! SHOW DIALOG!
    "Bravery," Rhodes said, stroking Fluttershy's pink mane,
BAD TOUCH! BAD TOUCH!
"real bravery isn't the absence of fear. It's being able to act in spite of fear. You can choose to run and hide until the storm passes, but eventually the storm will find you and eventually you'll have no place left to hide and you'll have to take a stand." Fluttershy remained silent as Rhodes wiped away her tears. Slowly Rhodes turned to leave.
That's…. Hemmingway? I'm not sure who, but I know it's ripping off something.
It just sounds like Generic Motivational Speech #265 to me.
    "Sir," Fluttershy inquired, catching Rhodes off guard, "why did you tell me all that?"

"Because you remind me so much of my daughter," Rhodes said, for the first time Fluttershy noticed a small tear roll down the Marine's cheek.
…
    Location: Covenant Frontline positions, Celestia Line Free-Occupied Territory Border, the next day Year of Luna 0001 (Earth Year 2542)
Ok, I never thought I'd say this, but I'm glad we're back to Thel Vandamee and his indecisive indiscriminate slaughter.
    An eerie quiet had settled across the front, neither the Covenant nor their Pony adversaries made much in the way of movements except for small scale raids or the occasional artillery shot. For the Ponies it was a much needed respite, General Neighal's grand offensive was due to start in six hours. The last report from the Pegasai sent out to scout the lines had been that the Covenant seemed to be digging in. Maybe the upcoming offensive would work after all or the Covenant had finally exhausted their supplies.
How do the Covenant know it's going to start in six hours?
Maybe they read the script?
Wait, but the FUCKING TIMESTAMP implies we're on the Covenant side of the line! WHICH SIDE ARE WE ON?!?
    But that was wishful thinking the previous day the first Wraiths and lead troops of Thel's army advancing from Baltimare reached the Celestia Line. By now Thel himself and more then half of his army had reached the Celestia Line.

"Shipmaster," A Sangheili Captain said, saluting Thel, as he dismounted his Wraith, "it's an honor…" Thel cut the Covenant officer off.

"Dispense with pleasantries Captain," Thel said, "we're on a tight schedule the Arbiter wants our forces to begin the advance into the South immediately."
Thrill as senior officers exchange greetings and introduce one another!
    "Shipmaster," the officer replied, "The Heretics here have been proving quite problematic. They're either stubborn or desperate."

"Or more clever then we desire to believe Captain," Thel said
No DUH.
    "I'm afraid I don't follow Shipmaster," the officer replied, with a confused look.
No, obviously he follow Tarzan School of Grammar.
    "We're the stronger power technologically but the Heretics have the advantage of numbers," Thel said, crossing his arms, "With the carrier's communications still being repaired any delay or loss hurts us more then the enemy. Unless we change our battle plan we'll be overwhelmed by sheer numbers."
Oh so now they figure this out.
    "What would you suggest Shipmaster," the officer inquired

"The enemy has seen our forces in battle," Thel replied, "they've seen the Unggoy and Kig-Yar who aren't true believers break and run when their leader falls. We can turn this weakness to an advantage, have all Sangheili and Mgalekgolo pulled back behind the main lines." The look on the officer's face became confused.
"Then all of our expendable troops will desert, and victory will be within our grasp!"
"Victory is the thing where we all die… right?"
    "Shipmaster I'm afraid I don't understand," the officer said, with a hint of concern to his voice, "our scouts report the heretics are amassing large amounts of heavy artillery
Those catapults? Can those even hurt Covenant vehicles?
Yeah, I actually have no idea what would happen if a catapult hit a modern armored vehicle; I guess it'd come down to the size of the projectile and whether or not it could accurately hit a target like that.
and troops. Would it not be in our best interest to attack now, while the enemy is still preparing their defenses, rather then withdrawal?"

"Only to allow them to withdrawal deeper into their home territory," Thel inquired, "no captain we've broken their bodies now we break their spirits. This battle ends today." The officer remained silent he knew full well the price awaiting him if he questioned his superiors decision. The officer made his way to one of the Wraiths and began to issue the orders for the pull back to begin.
"We'll shatter their morale by allowing their major offensive to succeed! I'm a tactical genius!"
So, all jokes aside, I think what he's trying to do is feint with all his lesser units. Which is a sound, if heartless strategy, if he weren't also suffering from the worst supply deficiency problem ever.
Also, why is he bothering with a feint here? What does he actually gain by doing this instead of just attacking them directly? I could see this being a thing if he thought he could secure fewer casualties among his front-line troops, but he specifically plans to cause more, and as far as we know there's nothing about the terrain here that would make one spot more advantageous to lead the ponies into versus another.
    "When are you coming," Thel said to himself, as he gazed out over the shell cratered wasteland.
Yeah, the flat former farmland where one spot is as good to fight on as another.

    Location: Pony Frontline, Celestia Line, Occupied-Free Territories Border, Year of Luna 0001 (Earth Year 2542) an hour later
So I guess now we'll see some Covenant maneuvers?
    General Neighal had arrived back at the Celestia Line earlier that day after having spent the past week finalizing the plans for his grand offensive.
WELL NEVER FUCKING MIND
He'd been waiting for the last week for the final piece of his plan to arrive, 600 Stallions clad in dark blue armor from head to hoof, with their faces completely obscured by a steel mask carved in the shape of a snarling dragon and adorned with bright. red jewels They were the Immortals, 10,000 of the most elite Stallions and Mares in the Royal Guard tasked with not only protecting Queen Luna and Crown Princess Cadence, but also the numerous palaces and royal tombs that dotted Equestria.
Ok, so, apparently Equestria just had a goddamn SCP Foundation in it that had yet to actually become involved in the fight until now.
Also, now we have 'royal tombs' all over Equestria, which need to be guarded. Why can't we be reading about that!
What do you think Daring Do was ransacking? And, wait, 10,000 flippin' troops? Where do you even keep 10,000 troops! That's a lot of guys!
Also, what's with all this 'Immortals' bullshit? Why not just call them Night Guards? Because, you know, they sound like pretty much exactly Night Guards.
    For the Ponies who manned the front line the arrival of the Immortals had helped boost the moral and enthusiasm the Guardsponies had for the upcoming assault. However Neighal had other plans.
He wants to cripple morale so that they will remain on equal footing with the Covenant after Thel sacrifices half his troops for no reason.
Brilliant! That way the fic will never end!
The whole reason he'd requested the deployment of an Immortal detachment had been to serve as Blocking Ponies, Ponies handpicked to remain behind in the trench and fire on any Ponies who retreated.
I thought ponies weren't retreating, though! I thought Shining's problem was that his forces were overeager and were charging out and getting shot by the Covenant!
    Neighal was sitting in his command tent, surrounded by four Immortals. He gazed out at the muddy, shell scared landscape before him. The sun was covered by a thick haze caused by the smoke rising from the battlefield. For the better part of the day Neighal had been pouring over messages from the Council in Canterlot requesting that the offensive be postponed pending a review by General Armor or claiming that he'd promised more then he could deliver. Requests Neighal simply brushed off as defeatism.
I thought this guy was trying to end the war?
He's a Covenant sympathizer in the same way that Thel 'Vandamee is a Covenant rebel.
    "Commence firing," was the only thing Neighal had to say as he charged his horn with bright red energy a few seconds later he unleashed a bright stream of red light into the sky, the signal to begin the assault.
Burning a hole in his tent in the process.
All along the line Unicorns and Earth Ponies finished making last minute preparations for the barrage. Just as Neighal's signal faded the catapults and ballistas opened fire.
Huh! Alright, a massive artillery barrage is pretty cool, but all too often in these trench fighting scenarios they do fuck-all to the enemy.
Within the space of a few moments the boulders and arrows found their marks, slamming into the Covenant lines, smashing Shade Turrets and any Ghosts or Wraiths that hadn't been pulled back.
Ok, so, I think I know what Thel was actually doing here. The reason why he is doing this feint is to keep his forces out of the initial artillery barrage. The problem is that to do that he needed to somehow know exactly when the artillery was coming, but at the same time the ponies had to not be able to see that the vehicles had been pulled back or otherwise they would just aim deeper into Covenant territory.
Somewhere, a pair of intelligence officers are doing a very fine job of fucking up.
    "Excellent," Neighal said, as he peered through his binoculars at the Covenant line. A huge plume of dust obscured the enemy emplacements yet in Neighal's mind the initial barrage had done its job.

"Fire at will, infantry will advance within the hour," Neighal ordered. Neighal's order quickly filtered down the line, as fast as they could the catapult and ballista crews readied their weapons for the second barrage. One by one the catapults and ballistas were made ready and one by one they opened fire. As the catapults and ballistas began pounding the Covenant lines constantly the infantry in the trenches sharpened their spears and horns,
OW!
waiting for the order to go over the top.
Though, seriously, what's with the WWI imagery here?
For the infantry the minutes felt like hours, especially for the freshly arrived Guard Divisions.
And for the readers.
You know what? I think I'm going to cut just the entire rest of this section. This is literally just a random WW1 historical epic with aliens and ponies.
Yeah, just go watch Sergeant York. It's better.
I mean, come on, this lasts for pages and pages. If this had shown up in Chapter 3, I'd be… well, it'd be less annoyed by it, because this sort of thing fits the dense Clancy novel vibe the earlier chapters were giving me. But the story's fundamentally changed since then, and now this is too little, too late.
This thing just keeps fucking going, though! It's literally just a quarter to a third of the chapter! It's five thousand words and it accomplishes nothing!
Although the Covenant are described as having
gatling lasers
Which really aren't a thing in Halo, so it is entirely possibly he actually ripped it off of a Fallout crossover instead.
Or he did indeed rip it off of a literal World War 1 source and just changed 'guns' to 'lasers' without any other consideration.
And then we have griffons being mentioned! And somehow we're over in the Galloping Gorge, which is way over to the Northwest!
There has literally just been page after page of undifferentiated combat here with no clear objective. I'd say it's the richest and chunkiest passage we've ever had here, but there's no chunks. It's just a solid brick.
It's literally a Clancy novel.
Eventually, eight pages in, we finally get… this:
    Eventually the Ponies achieved their objective, making contact with the Covenant lines.
EIGHT FUCKING PAGES? FOR THIS?!?
Let me reiterate, because I don't think it is quite clear how frustrating this thing was to actually cut out now that it doesn't show up in the final riff.
This is the scene in question. It barely fits on my browser window at minimum magnification:
The red line shows where the first artillery barrage occurs.
The green line shows where the ponies finally meet up with the Covenant trenches.
And then this thing continues to the bottom of the page!
So, finally, it's not really clear what happens but all of a sudden
Slowly the Covenant began to push the Royal Guard back,
Which is weird, because it looked like the ponies were winning. They even staved off a cloaked ambush by bucking down Elite shields and spearing them while they were vulnerable.
Then Neighal tries to leave and kills a pony who keeps walking towards him and asking for help even though Neighal is not a medic and this guy just has an exposed skull on one side of his face, and finally gets back to his train.
    Location: Nieghal's private car, en route to Canterlot, Year of Luna 0001 (Earth Year 2542), an hour later.

The news was something Neighal had not wanted to hear, the entire Celestia Line had been encircled and was in the process of surrendering to the Covenant.
How actually does one surrender to the Covenant? They literally have no concept of it.
And how did an entire line, which supposedly spanned from Baltimare to Canterlot, get encircled by the the far less numerous Covenant forces?
And how did this happen while Thel had the bulk of his forces countering a heavy assault at a single point?
The look to his face was one of disbelief and fear. He'd promised the court, the council and even the Queen herself that his offensive would deliver victory, instead it had led to disaster.
Don't worry, I'm sure it'll take the Covenant years on end to dig through the solid slab of undifferentiated action sequence the ponies left behind them.
The Celestia Line had fallen and the Covenant was now advancing towards Canterlot. Every mile the train passed was like a clock ticking down to his execution, this time there were no connections he could make that would save him from Luna's wrath.
So, this assclown was introduced part way through the last chapter of the fic explicitly to fuck things up right before the ending. WHY?
    "General," one of his aides said, handing him the latest reports from the Celestia Line, "it's over the last troops manning the line have either surrendered or fled."
So, the new reports say the exact same thing the previous reports just did. That's… helpful.
Neighal's white coat looked paler then before.

"What can I do?" Neighal asked, trying to hold back tears.

"There are two choices open to you sir," the aide said, "One face Her Majesty's wrath like a Stallion. Or two," he placed his spear on the table, "take the cowards way out and save Her Majesty the trouble." With that the aide took his leave. Leaving Neighal alone, gazing at the spear through tear filled eyes.
How the fuck is Neighal supposed to kill himself with a spear?
Telekinesis?
That, or I literally think that was originally a handgun and this entire section was copied verbatim from some other source.
    Stay Tuned for Chapter VI: The Storm Breaks
I, oh. It's over? Just like that?
Yeah, we never do get to see what Chapter VI was actually going to be called because after this the 'fic just ends.
That's IT?! One last hurrah with a solid slab of text and then it's OVER? What, do you run out of other fics to plagiarize? Did the epic pony charge expend your word budget? WHAT THE FUCK?!?
Yeah, looks like all we have left are a few… unique reviews. There were actually 55 of them originally but most were just bland praise or didn't really suggest anything that would make the 'fic worse, so I'm letting them be. Although there was one that has like fifty nested parentheses and curly braces around every line, and another that reposts entire scenes from the chapter within itself, so you're not missing much.
Mr.Gel

If you are going to make this Fic more Realistic Please Avoid The Headcanon of the Bronies writers.
…
Actually, that's pretty sound advice.
in the End MLP is toon for children.
And yet, you are the one without an understanding of grammar.
yes they have magic but is not magic like Warcraft or any other Medieval media,Game,etc.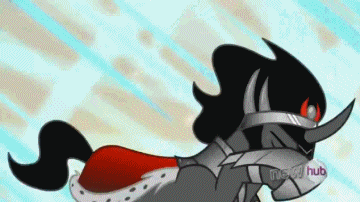 Yep. No combat magic whatsoever. Just sitting ducks for the Covenant, these ponies….
they have Discord their equivalent of the Devil but he is not Omnipotent and all mighty in Canon like the Brony Fandom he really was then the elements of Harmony wont do Shit in the First Place.
So, no, he really is omnipotent, in the Classic Greek sense, where only other omnipotent forces can oppose him.
Yeah. While I think it's fair to say that Discord is not indestructible or omniscient and thus can be surprised or outwitted, if something shows up right in front of him there's only one way it's going to end. And the Covenant suck at surprise attacks and subterfuge.
and Besides he is not bullet or Plasmaproof like almost all Bronies think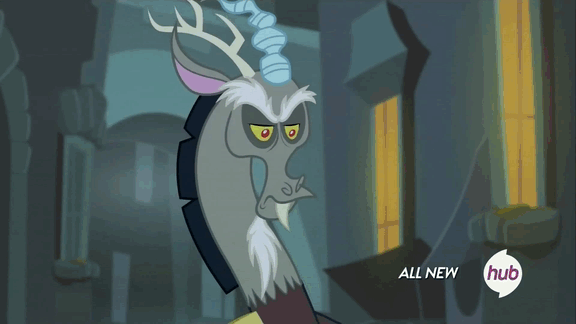 Yeah, good luck hitting him!
he can still feel Physical pain. Blowing his hands whit a Gun or cutting it whit a Plasma sword is recomended to quickly dealt whit Him.
Blowing his hands whit a gun. Of course!
I also love how Discord has been elevated to God Pronouns now.
The Changelings have their Natural habilty of disguise. but i beat the covenant mainly
Yes, most players of the Halo series can in fact claim to have beaten the Covenant.
the Kig-yar have their own Version of "Spycheck" whit their advance view.
Uhhh… no, they don't? Why does he think that Kig-yar would be able to see the true form of a Changeling? Kig-yar vision isn't magical, and the Changeling disguise is visually perfect.
let alone the Covenant Automated Sensors in their Ship and radars.
It's also more than just a glamor, it's a physical effect. They won't show up as anything different on the scopes.
the Griffons are Natural Hunters but their are a Big targets for the Covenant snipers they wont last too long in the open Battlefield.
It's called cloud cover, dumbass.
Dont overpower the elements of Harmony like all Pony stories do.
Their abilities are literally unbounded.
Anyway hope you update soon.
Also, this guy doesn't even mention Celestia and Luna, or King Sombra, or the Element Bearers themselves, or the Wonderbolts or heavyweight monsters like the Ursas and Cockatrice, at all. I'd love to see the Kig-yar's apparent "advance view" be brought to bear against an entity that can literally turn you to stone if you make eye contact with it.
I'm sure Rarity will shut up about the color scheme and asthetics once she sees fallen Covenant in droves.
The Covenant, after all, make the UNSC look tasteful.
You know what?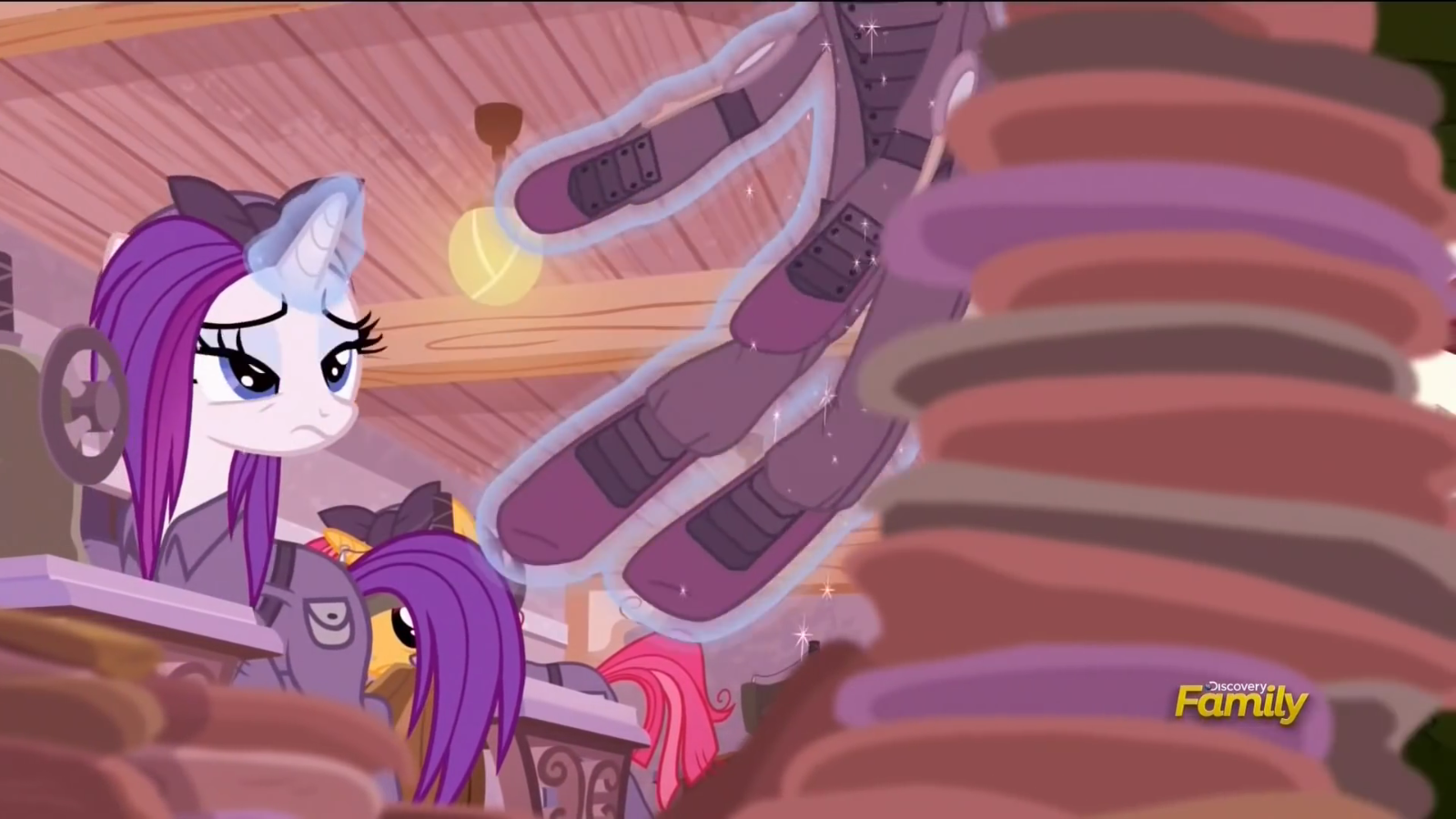 You're absolutely right!
So, that was Friendship is Magic: The Covenant War.
Friendship. HUH! Good god, y'all/ What is it good for? Absolutely Nothin'!
And I have to say, it was very different from the other Dragonfang 'fic TacoMagic riffed. That was primarily a Gary Stu vehicle for the "Jedi Empire" and "Shadow Order" he came up with, and while the UNSC and Covenant characters here certainly have some very Stuish qualities I get the feeling that really wasn't what the story was supposed to be about. It started out as kind of a standard "modern military versus Equestria" curbstomp theater (something that can be found pretty commonly on Fimfiction these days), but towards the end I feel like it was actually trying to become a serious military drama about the Human-Covenant War coming to Equestria.
-What Human-Covenant war? The humans NEVER FUCKING DID ANYTHING! In fact, it would've been more impressive to see the ponies do as well as they did completely on their own!–
Yeah, I think towards the end this could have become… well, not a good 'fic but at least a passable one while keeping the same premise,
-Speak for yourself, I've read history textbooks that were more compelling-
but it was weighed down by a combination of plot elements carried over from its curbstomp days (like the Awesome McEvil Naym 'Lessocee, who never did get a name in this whole affair) and a host of new issues that are more tied to the basic foundations of writing. For one thing, the characterization is extremely inconsistent and new characters are introduced willy-nilly with transparent signposting to tell us "this one is a good guy" or "this one is a bad guy". For another, it's clear that Dragonfang doesn't really have a good idea of how military tactics actually operate or much of an understanding of how to describe them clearly and efficiently  in a literary work, which creates major issues related to not knowing where anything is or how the tide of battle is actually going.
Finally and perhaps most importantly, this 'fic has some of the worst internal continuity I have ever seen outside of My Immortal, with major plot points constantly altering or completely reversing themselves between scenes. I think that this situation is caused or at least exacerbated by his tendency to lift large sections of content from outside sources- his own previous writing, My Little Pony and its fanfiction, Halo fanfiction and EU materials, and I think also other historical literary works. Since those sources aren't actually talking about the same things they necessarily contradict each other when made to refer to one overarching plot.
Additionally, this guy has clearly watched the show- he keeps stealing dialog from it! And he's also in tune with the EU material since he uses names and locations never mentioned on the show. And yet, despite having a fucking map at his disposal, he still manages to fuck up basic geography to the point where it becomes impossible to track the progress of the war.
Yeah, I'm not sure if I would go so far as to call this plagiarism in the strict sense, since other than the materials he is officially claiming this to be a fanfic of I was unable to identify any direct lifting of text, but it is certainly a very unoriginal method of writing that sets the story up for a wide array of problems and more to the point certainly captures the original spirit of plagiarism- the act of claiming other people's ideas as your own.
It was shit. Now it's done. And friendship…
I happen to think that friendship would get along with the Halo universe JUST
FUCKING
FINE
---