1574: My Inner Life: Chapter 9, 10, 11, 12, 13, & 14
Posted: October 25, 2016
Filed under: Legend of Zelda, My Inner Life, Uncategorized
| Tags: Erttheking, Legend of Zelda, Link's Queen, My Inner Life, Romance
43 Comments
Title: My Inner Life
Author: Link's Queen
Media: Video Game
Topic: Legend of Zelda
Genre: None
URL: Whole Story
Critiqued by Erttheking
Ert: Ugh. You know I really need to look before I jump sometimes. This is the second classic terribad story that I got myself into. Just like with My Little Unicorn, I wasn't ready for the sheer level of bad and stupid.
Nora: Well, we gotta soldier on, one way or another.
Ert: Yeah, yeah. When we last left, Link and Jenna drank each other's piss. So. Yeah. That happened. And the damn ritual didn't end there. We've still got a ways to go. So lets get them over with.
Goeth: This is a very helpful source for a book I'm working on as a side project. "Religion by dummies." It's a lot like the "X for dummies" books but with one obvious difference. I've already written super soldiers, using the Abyss and traveling to another dimensions.
The Spiritual Bonding

The next ritual was the spiritual bonding. After the details were told to us, the head monk called his two servants and they came with two colored pendants and bowls with colored liquid in them.
Ert: Oh great, what do they have to drink THIS time?
The two servants took the liquid and begun to drawl beautiful intricate patterns on our backs, arms and chests.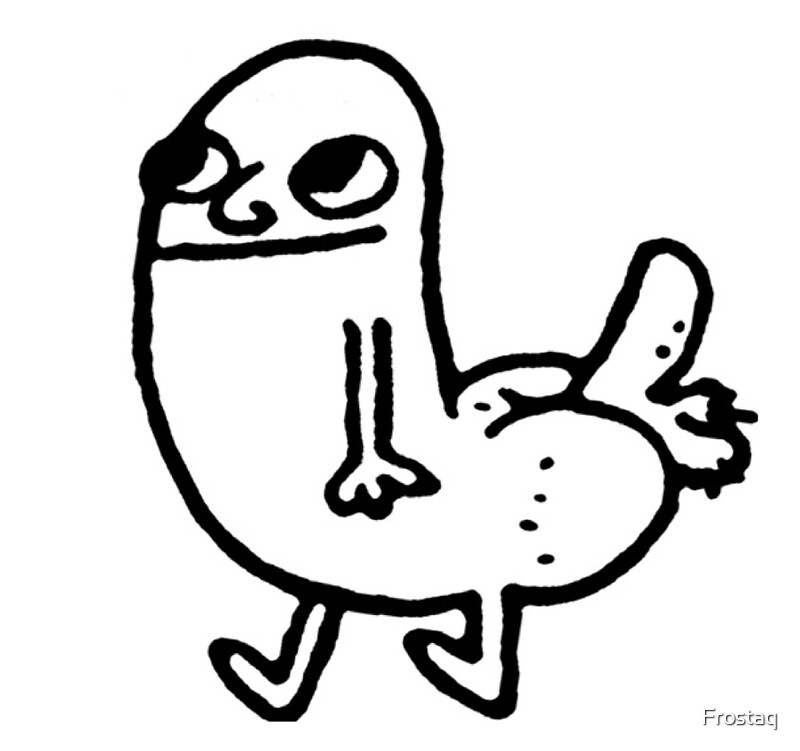 Nora: That's what I'm imagining. You didn't specify what it was after all.
Goeth: Besides, I'd like to know how she can tell that the pattern on her back is beautiful.
Then they put the pendant with the red stone around my neck, the blue one around Link's. The two servants moved away, and we were told to embrace each other. I moved over to Link and into his arms. I put my arms around his neck and closed my eyes. I heard the head monk start to chant again. And my mind clearing of all thoughts, as the void opened around me again.
Ert: Ok. And the patterns drawn with Mystery Substance X and the pendants do this how?
Nora: The same way that drinking piss makes you grow closer to someone. Shut up, LQ dreamed about this, therefore it makes sense.
Ert: Part of me wishes this story was actually about dreams. Something could've been done with all of the insanity then. In the hands of a good author that is.
I heard Link's voice call out to me again in my mind. The erotic feeling filled my body, and I felt the warmth of Link's body against mine. I could feel Link inside me again. I felt his heart beating inside my chest, felt it beating along side mine.
Goeth: You know, there isn't much variety between these rituals. All of them claim to be different, but sexuality seems to be the focus of all of them.
Ert: Mainly because Jenna gets horny after each one. We wouldn't be bitching about it. Well we would, we just wouldn't be bitching specifically about the rituals being redundant.
Nora: Really, you feel like Jenna isn't bonding with Link, and that the result of this ritual could be replicated with a porno and a vibrator.
The feeling ran deeper, deeper into my soul. The stones were connecting our very souls together.
Nora: Good news. We finally have a reason for the pendants being around. Bad news. There's no logical reasoning for them doing what they do, and it comes off as freaking laughable.
Goeth: Their souls are connected because they both wore a colored rock on a string. Certainly simplifies the concept of a soul.
I felt as if our bodies merged, felt as if our minds became one. I could hear Link's thoughts in the back of my mind like a distant voice. His thoughts rushed through me, his heart pounded in my chest. Then I felt myself rise out of my body.
Ert: This just went from one vague, pretentious form of spiritual connection, to another.
My sprit rose above me and I looked over and saw Link had done the same. I went over to him. Merged with his spirit, became one. I became him, he became me. After we merged completely, our spirits separated and returned to our bodies, each carrying a part of each other's spirit. I felt our souls merge. Felt the connection between us, we were soul mates, we were always destined to be together. I felt as if I had known him all my life. I learned many new things about him. Learned about his past. Learned about how he felt.
Ert: Words. Just words. There's no special meaning behind them, there's no hidden depth. We don't learn anything about either Link or Jenna from them. They just waste space.
Nora: No, don't you see? Because of this we know that Link and Jenna are now…thing.
I heard him call to me, heard him call me his world, call me his life. I knew now that he was deeply in love with me. I meant more to him then life itself. We were one.
Now and forever.

Then the void shattered.
I felt Link's hands stroking my hair and I opened my eyes. I looked deeply into them and saw how he felt in them. They flickered with passion, flickered with love. I leaned over and gently kissed him. I told him that I loved him and he was the most important thing in my life.
Ert: I wuv you I wuv you I wuv you I wuv you I wuv you I wuv you I wuv you I wuv you-SHUT THE FUCK UP!
The head monk stopped chanting and we returned our attention to him. He looked at us and told us that the spiritual bonding was complete.
Goeth: There's a very good chance that this might just be an elaborate fraternity imitation ritual. I've seen stranger.
He called his servants back and had them bring us some water. A minute later the two servants came back with two mugs filled with water. We were handed each a mug and I drank the water in large gulps. After we finished, the servants took the mugs away and left.
Ert: For some reason they only get water after this trial. Personally, I'd think they'd want a cup of water after the trial that required them to drink piss.
Nora: That would be the courteous thing to provide.
The Sexual Bonding

Next we were told that the final part of the ceremony was the sexual bonding. We were explained the rules. First off we had to have sex.
Ert: Of fucking course.
Nora: Ert, poor choice of words.
Ert: *Sigh* I know, realized the second I said it.
Goeth: Let's just do this ahead of time.
(Snu-Snu Counter: 4)
And since we completed the other rituals, the sexual bonding process should be easy, yet more intense. I was nervous about having sex in front of others, but we were told that the only witness would be Mother Earth herself.
Ert: And, you know, you. And not to be insensitive (or maybe I will be, I don't fucking care) but you were willing to strip down in front of these guys, why is sex a line you're not willing to cross? I'd be more sympathetic if you hadn't been horny the entire freaking time.
Nora: And if you believe in Mother Earth being a sentient being, why are you ok with having sex in front of her?
Goeth: There's nothing logical about the act of fortification.
I held Link's hand as he stroked my hair and said everything would be ok. He was there with me. His words always made me feel better, so I calmed down. The head monk explained the requirements in completing the ritual then was gone.
Nora: Requirements? Dear Lord, it's sex. Sex people. Don't make act number four of snu-snu be more complicated than it has to be. And don't act like it's more important than it is. Really, this is just another excuse for them to fuck.
Goeth: And you'd think that they already had enough of those. With sex = strong baby.
Then I turned and faced Link. I looked deeply into his eyes as he took his hand and brushed the stray hair out of my face. Then I took the tips of my fingers and ran them down his bare chest. A lulling feeling came over me. Link felt it too.
Ert: And you can tell because that mind bonding ritual is still going on apparently.
Like a call of nature. He leaned over and gently pressed his lips on mine. We begun to kiss passionately, tasting the sweetness on each other's lips.
Nora: The sweetness. Something that was apparently just there.
Our tongues began to intertwine as we kissed deeper. Sexual thoughts begun to race through my mind again. And I could feel Link's hands starting to caress my naked body, as his lips moved to my breasts. I let out soft moans of passion as new sensations begun to race threw me.
Ert: For the…ugh. What number are we on how?
(Known Unknown Feelings Counter: 6)
Ert: Right. How many fucking times is she going to feel new sensations? It's like everything constantly being described with slightly. Show a little fucking creativity! USE A FUCKING THESAURUS! I know thesaurus abuse can be a problem in of itself, but this is the other end of the spectrum in terms of problems.
I felt Link's heart beginning to beat along side mine.
Goeth: Yeah, I forgot to turn them back on. Sorry, fixed it.
And the feeling of being connected begun to race through me again, as I heard his every thought. I heard him in my mind, telling me that he wanted me, that he wanted to make love.
Nora: You know, there was at least vague reasons for why they were connected in the previous rituals. In this one, they're just having sex. But it's special to them. Because they said so.
Then I felt him getting aroused, felt how much he wanted it. Strong intense feelings raced threw my body, raced threw my bones.
Goeth: *Whistles* Just relax. I'll have most of your bone marrow soon.
My body shook as sweat begun to form. And then I felt myself getting hotter, felt myself wanting him more and more. I wanted him, needed him. I wanted to feel him inside me. My body quivered and shook as his hand slowly went down, first to my thighs, then between my legs. Then I cried out in ecstasy as his fingers worked against my clitoris. It felt soo good. Felt soo intense.
Nora: Ugh.
(Like Totally Counter: 14)
Nora: Link isn't even that attractive. Personal taste and all that, but really?
I arced my back and cried out in loud animal- like cries as his fingers reached the entrance and slid deep inside…."Oh….my Goddesses….Link..more baby…..LINK!"
Ert: *Rubs eyes* Baby. Because that's what she calls Link apparently.
I screamed in pure ecstasy as his gentle steady thrusts made my legs quake.

Then I felt myself starting to climax as his fingers thrust deeper upping the movements. My body shuddered from the immense feelings that raged threw it.
Goeth: This is what happens when you write with only one hand.
I grabbed onto the ground my nails digging into the dirt as Link's fingers made my body scream in eternal bliss. I cried out as the surges came in raging pulses, and my body withered under his touch.
Nora: If that prose was anymore purple, it'd be ultraviolet.
Goeth: I'd idly consider researching googles that would allow us to see fully across the color spectrum, but I'm not certain if I'd want to see what is current invisible to the naked eye.
I begun to twist violently as the surges of pure ecstasy came in closer beats. Then when Link hit the right spot I let out a loud cat like cry…."LINK!"
Ert: Yes, yes we get it. Jenna is a cat. I'd make a Khajiit joke, but honestly there's nothing that lines up. Because all Jenna does is fucking have sex, and there are only so many jokes you can make on that front.
I screamed as I reached my peak and gushed down his hand
Nora: We've already talked about piss a fair bit this story, so we may as well mention that it's been discovered that female ejaculate is mainly made up of it.
Goeth: Science is the pursuit of knowledge. Pleasant or otherwise.
………..panting I got up and looked at him, his lips parted to say something but I placed a finger on them. I shook my finger then moved it away as he gently laid me down.
Ert: Uh. Touching?
Nora: Technically.
Then he climbed on top of me and I felt his member at my entrance . Slowly he penetrated my body and cries of eternal bliss escaped passed my lips. As he moved inside me, my hips bucked up against his as we begun to find a rhythm. Slowly at first, then Link began to thrust deeper upping the movements. As we made hot love, I felt as if our bodies merged.
Goeth: Again?
Ert: Ugh. There's so much bloody repetition in this story, it's a pain in the ass to criticize without falling into the same rut ourselves.
Nora: So let's get meta. Merging. What does that mean? Does she feel the same nerve impulses as Link? Are their skeletons mashed up together? Or have they been turned into a mutant blob of some kind? Or is that just not romantic?
Felt our hearts beating in unison. Our minds became one, and our souls connected.
Ert: And with that, all the rituals in this farce have been mad effectively interchangeable. Or sure, they all used different tools and methods, but the results were all the same. They were "connected" and Jenna and Link got horny.
I heard his every thought, thoughts of love and passion. And I knew how I was making him feel. As he penetrated deeper inside me, it felt like nothing I had ever felt before. Then I started to call out his name in between cries of passion, and his breathing became faster. I felt his hot breath on my neck as he worked his lips there. With each thrust, strong pulses of pure ecstasy raced threw me. I bucked up against him, forcing him deeper inside me.
Goeth: *Flips through pages* After that, tighten the screw five times clockwise before applying the lid. At this point, apply the nuts and then tighten three times clockwise each for each one. At this point it is safe to connect the device to the power grid.
Ert: It is that approach. And the same level of eroticism.
Our hips swiveled in unison as our bodies moved against each other. My body started convulsing as I felt myself starting to climax. Then his thrusts came in faster beats as he started to climax. Our cries filled the air as we both came to our peaks. Then he delivered the final thrust as he started to release a warmth inside me. He let out a loud animal like cry as he delivered the hot liquid deep down inside my inner sanctum.
Nora: Why do people like to compare themselves to animals when they have sex? Animals are unromantic creatures that sometimes eat their own young, if they don't just abandon them in the wild.
Then a strong feeling surged through my body, a feeling so intense that I screamed out Link's name as I peaked then had huge orgasm. It felt soo good that I never wanted it to end.
Ert: This is why I was afraid to use this counter. But hey, I went and decided to bear this cross. No matter how heavy it gets.
(Like Totally Counter: 15)
The feeling was so intense, we wanted to keep going, wanted to keep feeling the intensity of our lovemaking.
Goeth: This was a ritual that was supposed to cause them to grow together as a couple.
Nora: And in the end they just ended up having better sex.
Exhausted, I screamed as I tried to find the strength to go on. I clawed into Link's back as I bucked against him.
Ert: Seriously, his back must look like it was the battleground for a particularly violent game of tic-tac-toe.
Sweat rolled down our bodies as we fought to climax a second time.
Goeth: Once again, Link is able to achieve a second orgasm within a very short period of time. Something men simply cannot do.
I ran my now sweaty hands
Nora: Seriously? Only now?
up and down his back digging my nails into his skin as I pushed up against him. Link too fought to reach a second peak.
Ert: Despite the fact that he was getting more and more limp by the second, because THAT'S HOW IT FUCKING WORKS!
Fighting with what strength he had left, he thrust himself deeper inside my tired sweaty body, pushing to climax a second time. He screamed, cursed to find the strength as his thrusts came in faster beats. His hands grabbed down on my sides, as he tried to steady himself. Then I felt the strength leaving my body. Fighting for the strength, I screamed out in loud cat cries as I turned tigress.
Goeth: Cat cries as she turned tigress? She's transforming into a Dreamworks character? Possibly a DC character?
I forced my trembling body up against his. Desperately trying to reach a second peak. I clawed deeper into his back as I cried out loudly like a tiger in heat. My back arced as I pushed in unison with his thrusts.
Ert: Ugh. I really don't want to do a clawing counter. I REALLY don't want to do a clawing counter. Don't make me do it. Do NOT make me do it.
Then I felt myself starting to climax again. I cried out to Link, grunting like a female tiger to urge him on.
Nora: Ok, that does it.
(Cat Counter: 3)
Nora: Show us some mercy, we're not going back to count what happened in the earlier chapters.
He returned my calls as cat like sounds escaped passed his lips.
Nora: Because we're already going to be very busy with all of this.
(Cat Counter: 4)
Then I felt him beginning to climax again. We thrust against each other, our bodies trembling while crying like tigers mating as we came to a full climax and exploded together one last time.
Nora: See what I mean?
(Cat Counter: 5)
Ert: Why does this woman keep thinking about cats/tigers when she's writing about porking?
Goeth: Don't look at me, how would I know?
With one last gasp we fell to the ground painting, our bodies exhausted and dripping with sweat. I laid against his tired body as I tried to catch my breath. We just laid there awhile shivering, trying to regain our strength. I looked into Link's eyes as I heard him in my mind telling me that he enjoyed the experience. "I love you." I said to him telepathically.
Ert: For some reason that combination of words at the end really makes me want to punch someone.
Goeth: You know, I think the point of this ritual might have been to establish a permanent telepathic bond between the two of them. It certainly hints at it towards the end. I'm not certain though, and its a sign of how badly this scene is written that we're not certain what this telepathy is supposed to indicate.
Then I leaned over and gently placed little kisses on his cheek while he held me in his sweaty arms. Finally I felt complete with him. We were now completed as one.
Ert: Whatever the FUCK that means!
Nora: Telepathy? Deeper understanding of each other? Cat sex?
The Final Stretch

A short time later the head monk returned to check on us. We told him we were done, and he checked to see if we completed the requirements.
Goeth: A never-ending supply of DRD agents. I guess that cloning program of theirs is finally up and running. Shame though, I really could use more genetic diversity in my work.
Satisfied that we did meet the requirements, he told us the sexual bonding was complete. We were led back into the Monastery and given robes to put on.
Nora: And their own clothes aren't acceptable
He then informed us on the rules for a bonded couple.
Ert: RULES!? No one ever said anything about rules! You'd think that's something that they would want to bring up BEFORE undergoing the ritual.
First we were told that a bond between a couple is sacred and special.
Goeth: Do you want to explain the basic essentials of romance in full?
It runs deeper then the vows they made. Since we were now a bonded couple, we had to understand that we were connected in this sacred way. Its a bond that can never be broken, even after death.
Goeth: If you tell someone something can't be broken, someone else is going to do everything they can to test that. Remember when Mythbusters wanted to see if the myth about interwoven phone books being indestructible was true? And they finally proved it wrong then they had a tank pull it at each end? Well, I want to take a similar approach. Nora, got any experience working in a tank crew?
Nora: No, but I'm a fast learner!
Goeth: Excellent!
We should treasure the bond we share. And to remember that it was fate that brought us together.
Ert: Fate? Oh Christ, this trite? There is no red string of fate binding people together. Stop pretending that your desire to plow your boytoy is something defined by the gods.
He called back his two servants and had them bring him something. When they returned, I was told to hold out my left hand. The two monks fastened a (5)bondage bracelet around my wrist.
Ert: Uh.
Ert: I mean, if that's what your into. In fact, it makes Jenna constantly clawing Link's back make a lot more sense. But it seems like it's being forced on them.
Nora: And we checked around to make sure this isn't something with a double meaning, like fetish. The only type of bondage bracelet that we could find is the type used in kinky fun time.
The bracelet had a colored heart pattern.
Nora: Some colors. Which ones? We have no idea.
The chain that led from the bracelet ran up and in the middle was a smaller colored heart charm. The chain split in two at the top of the heart charm and attached at my ring and index fingers. The colors on each part of the bracelet matched. There was one small blue heart, two red hearts, and two more blue hearts. The smaller charm also had the same color pattern. Next the monks attached (6)bondage earrings on Link's long pointed ears.
Goeth: I'm not certain Link has his ears pierced.
Ert: He does, but only one ear…which is confusing, because he wasn't as a kid. Did Rauru do it when he was asleep?
Goeth: One second, I can do it on the spot, I just need the needles.
Nora: You know how to do it?
Goeth: I, like all teenagers, had to work odd jobs when I was younger.
Ert: Ugh. An annotation. What have we got?
(6) Bondage Earrings are worn by the male on his ears to symbolize his joining to his wife and are color coded to show rank, help prevent adultery and show that he is already mated. Both these items are not given until a married couple completes the Pagan Bonding ceremony.
Goeth: I question the usefulness of this. Not many people seem to be familiar with the inner workings of their religion. How would non-members of this religion be familiar with this. Even if we messed up what Paganism is slightly, it tends to refer to a religion that isn't the dominating religion in a region. That matches up nicely with how these monks seem to be an isolated order, and how Jenna acted mainly on rumors when pursuing them.
I noticed as they were putting them on that the earrings also had the same color pattern as my bracelet. One blue earring was attached at the top of his left ear. Two red earrings on the lobe of his left ear and two blue earrings on the lobe of his right ear.
Goeth: Oh wait, he needed five piercings total? Oh, you should've told me. I've got to heat up the needles again.
After the earrings were attached to Link's ears, we were told that as a rule of a bonded couple we were never to remove the jewelry. They were to symbolize that we were a bonded couple.
Nora: Considering that Jenna felt the need to take off her ring in an earlier chapter, I don't see her being good at upholding this rule.
Though the bracelet and earrings were put on so bare hands could not remove them. The head monk also explained that helps prevent adultery.
Ert: If you want to prevent adultery, a chastity belt would be better. To be honest, the two of you are both in dire need of one.
When a couple completes the bonding ceremony, they must a hear to the rules.
Goeth: Ok then, easy enough. Anyone can listen to rules. If they don't have to actually follow them, they'll be fine.
First. (7)The man is not allowed to be alone with a bonded or non-bonded female unless his mate is present. Second. The woman is not allowed to be alone with a bonded or non bonded male unless her mate is present.
Ert: That sounds dumb, creepy, and controlling. And another bloody annotation.
(7) These are the rules for a couple that completes the bonding ceremony and becomes joined must follow. Negligence to these rules can result in serious consequences.
Nora: I think that was less informative than the actual story. Congratulations LQ, you managed to completely miss the point of an annotation.
Third. When visiting with other bonded couples, both mates on both sides must be present. Only exceptions. A bonded male can visit with another bonded or non bonded male(s) with out his mate present. A bonded female can visit with another bonded or non bonded female(s) without her mate present.
Goeth: You can tell that this was written around two decades ago, because the concept of homosexual adultery is never brought up.
Ert: Gay people didn't exist back then. Or at the very least, biesexual people didn't.
A Bonded male or female can go out into public without their mates present. A bonded male or female can visit with family without their mates present. And a bonded male or female can visit with higher authority (such as the king) without their mates present.
Nora: I find it rather disturbing that it had to be established that they were actually allowed to go out into the open.
Ert: Did Link and Jenna just join a cult?
Violation of these rules my result in serious consequences. The head monk said violators were looked down on. Adultery was a serious offense. And anyone committing adultery could face serious charges. And you may not know who is watching you. He said people from the Monastery visit Hyrule and other parts of the world. So you may never know when someone from the Monastery is watching you. They are taught how to tell bonded couples apart.
Ert: Yup. Yuuuuuuuup. They just joined a cult. This is some scientology grade shit right here. Do not break the rules of our isolated religion or we will punish you despite the fact that we will be overstepping our authority and violating the sovereignty of foreign nations to do so. Also, Big Brother is watching you.
Even thought there were a lot of rules to follow, I was glad to be bonded to Link. He meant everything to me, and having so many rules meant nothing. He was mine and I was his.
Nora: And this is more significant than being married because vague mystical mumbo-jumbo and they may or may not be telepathically linked now.
After the head monk finished explaining what we needed to know, we were told we could leave. He had our horses brought to the front and we were escorted to the front gate. We mounted the horses and headed for home.
Goeth: Remember. We're watching you. We're always watching you. Be good boys and girls, obey the rules.
When we arrived back home Lilly and Navi were out front to greet us. Lilly came over to me after I dismounted. "How did it go?" Lilly asked. "That bracelet on your wrist sure is beautiful." Lilly smiled as she looked at the bracelet.
Nora: Oh yeah, you weren't there. You're a really shitty guardian fairy. You need to stay close in case Gannondorf comes back, but it's perfectly ok for Jenna to go galavanting around outside the country.
"I loved it Lilly, I feel closer to Link now then I did before." "We now are a part of each other." I said as Lilly smiled at me and winked. "The bracelet is a symbol of our bonding." "It is to show that we are connected."
Goeth: Ok, it was amusing at first, but now I'm starting to run out of room for the DRD bodies. Please, change things up a bit.
I said as I smiled at her. Lilly flew around my head then flew over to my hand to look at the bracelet more closely. "What is with the color pattern. " "The same pattern appears on both charms." She said as she looked the bracelet over.
Ert: Yeah, the colors of (Insert color here) and (Author couldn't be assed to think of something)
Goeth: She uses that color scheme too?
"The colors represent that I am Link's mate and vise versa. "What did Link get?" Lilly asked. "He got earrings with the same color pattern as my bracelet."
Nora: His ears are still in unspeakable pain.
Goeth: He didn't want the anesthetic, what do you want from me?
Then Lilly flew over to Link to see his earrings, and Navi came over to see me. She looked at my bracelet then smiled at me. She gave me a wink before we all went into the house.
Nora: And Navi was there, or something. She doesn't get a speaking role, only the pointless OC Lily does.
Link and I went to go bathe together while Navi and Lilly ushered the horses to the stable. After we bathed each other and got dressed, we went down stairs to relax for the evening. We decided that since it was cool out, we were going to sit outside on the porch swing and enjoy the night together. Link and I sat down on the swing and I cuddled into his arms. Navi and Lilly floated by our heads. It was so peaceful out. The air fresh and clean. Sweet smells of past spring still lingered in the fall air. And the sounds of the crickets filled the night air. Their soft chirping lulled me to sleep in Link's arms.
Ert: *Cough* Well. That…added a lot. A lot of…something. It certainly can't be described as nothing, although it certainly feels that way. Well, at least the damn ritual sections are finally over. Let's go a little further and then call it a day. What's next?
A Few Loose Ends
Nora: Ok, new chapter.
I spent the next few weeks adding to our farm. Link started out by bringing home cuccos and a rooster, then I got two milk cows, a pig and four sheep. Link surprised me when he came home one day with a beautiful black stallion. Since we have a special connection with the royal family, the King himself had that horse bred especially for us.
Ert: It seems that the king of Hyrule is more concerned with coddling Link and Jenna than actually running his country. All of the classic signs of a Mary Sue. She gets top priority over everything else.
(Mary Sue Counter: 15)
Nora: SIR! There is a famine!
Ert: Yes, but Jenna needs her horse!
Nora: The men are EATING their horses! We're running low on that too, some of the archers are hunting rats now! They've already foraged all that they can! The nearby forests and ponds are bare! We may need to eat-
We decided that since the stallion (whom we named Midnight Star.)
Nora: Wait, seriously? Uh…yeah, we may need to eat stupid name.
Ert: SHE JENNA'S SPECIAL HORSEY!
was such a strong horse, we were going to bread him with Epona. We bred them for the first time just before their mating season was to end.
Goeth: Seriously? Well, ok.
Goeth: There you go.
It was perfect timing, I only had seven more months until I was to give birth. The colt would be born not to long after I was to have my first-born.
Goeth: Incorrect. A horse's pregnancy lasts around a year. They are much larger animals than humans and require more time to develop.
I knew each colt that was born would be strong and healthy. Perfect for each child that Link and I were going to have. After we got all of the animals that we needed, I started a garden. I was going to grow a lot of the food we were going to eat. Though some of the meats and fruits were provided to us by the King. I grew most of the vegetables that were going to be used in meals. Each and every day I would tend to my garden. It was my pride and joy, next to being pregnant. Keeping it up was tough but fun.
Ert: You probably picked a really lousy time to start planting crops. It's been months since you met and got married, at the spring festival I would like to point out. I'm not certain how long it's been specifically, but I'd say three months at the very least, possibly more. That would make this later summer, early autumn. Needless to say, she isn't growing much, if anything, before winter comes around and kills her crops.
Nora: So wait, they need the king to provide them with food? Can Link not afford it with the salary he makes training 3,000 men? Crazy. Anyway, what's next in this chapter?…What do you mean that's all there is to it? A 244 word chapter? LQ has written paragraphs longer than this. Look, I understand that sometimes chapters are shorter than average, but things usually happen in them. Ok…next chapter I guess.
The Separation

One day I was visiting with Princess Zelda at the castle when she got word from her father that a war had started in one of our allied lands.
Goeth: The allied land of name not found. Which is waging war with the evil(?) forces of (!#%DATA%@CORripTED)
Ert: It's amazing how I've read stories that don't give two shits about world building that do it better than this story.
The King decided to send in some of his knights and one of the legions he was sending was Link's.
Ert: Of course he did.
Nora: To be fair, Link would be good for morale. But then again, we have no idea what scale this war is. Is it a couple of petty kings going at it? Just a few hundred men? Or are armies numbering in the tens of thousands clashing?
Ert: I just realized I could be playing Crusader Kings 2 instead of this. I managed to get the Game of Thrones mod working for it.
My face turned white as a sheet. I knew that affairs like these could keep the men away for months.
Goeth: This could be interesting. If this war did indeed last for months, it would most likely drag on into winter. In the middle ages, combat simply did not happen in winter, forces commonly had to take shelter and remain there until spring.
Nora: LQ's gonna glaze right over that, isn't she?
Ert: I don't think she's going to even bring up winter. Unless not!Christmas is involved.
Since he was the captain of his legion he had to go.
Ert: Captain? CAPTAIN!? If he's leading a legion, Link would be a legate! A legion legate, or a Legatus legionis. Also, that would make him a senator, because that's the way Rome tended to run.
When Princess Zelda saw how upset I was she tried to comfort me, but I couldn't help thinking that Link might miss the birth of our first child.
Nora: First child? Well, I'm glad that you're confident that you're going to be making more, but he might die on this campaign. The fact that she's not worried about this implies that it's a very low stakes war. Or that she's unrealistically optimistic.
When I explained my concerns to her, she told me that in the event if I was to give birth before Link was to return home, her father would have him brought home.
Nora: "Our allies can go fuck themselves. And Link's legion can do without him, apparently." Funny, I thought it was said five minutes ago that he needed to be there.
Goeth: And the king is willing to potentially jeopardize military operations because of idiotic reasons.
After she told me that I started to feel a little better, but it was the separation that was bothering me. I knew that spending such a great amount of time apart would be hard. I didn't want to get lonely. We had been together for five months and married for two and never spent much of that time apart.
Ert: Five months since the start of spring? Fuck, winter is right around the corner. Who are the morons who declared war around this time? Usually you want to declare war a couple months earlier, during the fall harvest ideally. It'd make logistics easier.
"Would this long separation period stress me out?" I thought to myself. When I got home I was mopey. I knew Link would have to leave soon and then I was going to miss him. I wished that he did not have to leave.
Nora: Stress her out? Link is the one ridding off to God knows where to fight Lord knows who. Even at the very best, thousands of people are going to die. Not just from direct combat either, disease is probably going to kill even more people than swords and arrows.
When he came home, he delivered the bad news. He told me that he was going to have to leave in the morning. As I looked into his eyes tears begun to stream down my face. I did not know how I was going to cope with the separation. I went into his arms and cried into his chest.
Goeth: Unlikely. It would take time to make arrangements for several thousand men to begin marching. Gathering food, weapons, and other supplies that they would need. Both for the long journey and the combat.
Ert: I'm no expert in logistics, but I'd say it'd take a couple of days to get ready. At the very best.
Link gently rocked me in his arms as I cried. He told me that he would be home as soon as the war was over. He also said he would write as often as possible.
Nora: Yeah, he'll write as often as possible. You know, once a month, maybe twice. Because that's how long it would take a messenger to travel back and forth between them. Unless every country in this half baked story is the size of Rhode Island.
Ert: Wouldn't surprise me.
Though the one thing that sacred me was that something would happen to him and he would not return home to me. I expressed my concerns to him. "I do not want our baby to grow up without a father!" I said choking in between tears.
Ert: Oh, NOW you remember that little detail.
Nora: Don't you know Ert? Her fee-fees are more important than Link possibly dying.
Goeth: She could've taken an easy way out too by saying that she knew Link would be able to survive. He has gone up against insurmountable odds, and he didn't have a few thousand men backing him up then. But she didn't.
"Do you remember the stories of my battle with Gannondorf?" Link asked. I nodded yes. "I survived that." "I'm standing here as living proof." "And a war cannot be worse then battling the King of Evil himself."
Ert: Debatable. Link is a skilled fighter, and he managed to kill things insurmountably bigger and stronger than him. But he never fought more than a handful of enemies at a time, and in a large scale battle there are hundreds, if not thousands of different enemies trying to kill you. If Link gets routed or flanked, he could easily end up with a hundred soldiers surrounding him. And he's good, but he's not Guts. He's not the Hundred Man Slayer.
"I'm a survivor, I will survive."
With those words I looked deeply into his eyes and saw the determination in them. "Jenna my love, I will return to you." "Love will guide me back." He said as his eyes flickered with love and I knew then he meant want he said.
Nora: Also the Triforce of Courage, the Master Sword, my arsenal of weaponry, my combat experience, and magical potions will probably help. But it's mainly love, that's the important thing.
He took his hand and brushed away my tears. Then he bent his head down and kissed me. A mix of emotions raced through my mind. Some sad, some happy and some with fear. I felt like the world was crashing down on me. Like all of the bad things were happening at once.
Ert: A single bag thing is happening to you. And to be perfectly frank it's proving to be rather underwhelming. If you could just tell us WHO Link is going to war with and why we should be concerned for his safety, there would be a microscopic amount of tension in this scene. But LQ didn't.
Though as I looked into his eyes I could tell that within my own heart, love will bring him back to me.
Goeth: Here's something that you can do to pass the time. Whenever the narration says, "Love will do X" mentally replace it with "The power of plot convenience will do X."
Just then Navi came flying into the room and saw that I was crying. She flew over to me concerned. "Jen, Link, where's Lilly and are you ok?" I looked at the blue fairy and tears begun to stream down my face again. "A war has started in one of our allied lands, and the King has decided to send in knights. Link's legion is one of them."
Nora: We know. It's already been established. It's one of the three things this chapter managed to actually do. Tell us that Link is going to war, establish that Jenna is bad, and letting us know that there isn't any real tension in this scene because we all know that Link is going to be ok.
Ert: Unless LQ's wish fulfillment dreams take a dark and fucked up turn. Which I doubt.
I begun to choke on my tears as I held Link tightly. "Oh honey, I'm sorry, that is bad news, but you remember Gannondorf right?" I nodded yes. "Well he put Link through a lot worse then this, and he's still here."
Ert: WE! FUCKING! KNOW! What is it with bad fan fiction authors and feeling the need to remind people of very basic facts that anyone who doesn't suffer from short-term memory loss would've figured out a long time ago!
Goeth: It's baffling to see chapters that are so heavily padded and still manage to be insultingly short.
"He loves you and he will come back to us." "He is going to be a father and that will not keep him away for long." Navi flew in front of me and her blue aura grew brighter. Her aura was always calming.
Ert: See above.
I looked into Link's eyes. His eyes were as beautiful and as sexy as ever. Still like deep blue pools of water. I just laid against his chest and enjoyed what time we had left. I did not know how long it was going to be before I was going to see him again. I thought to myself. "He loves me." "Love will guide him back home to me." "And that is all I need to remember."
Nora: That's right dear. The power of plot convenience will indeed bring him back to you.
Ert: And we're going to have to bring it to an end here. That was a lot of concentrated stupid. Next time, we journey with Link as he goes to war and-yeah he comes back five pages after he leaves. Spoiler alert.
---