1453: When You're Strange – Chapters Eighteen and Nineteen
Posted: June 23, 2016
Filed under: Mass Effect, When You're Strange
| Tags: Herr Wozzeck, Mass Effect, Romance, Sci-Fi, Video Games
83 Comments
Title: When You're Strange
Author: Actually-Fen-Harel
Media:  Video Games
Topic: Mass Effect
Genre: Romance/Sci-fi
URL: When You're Strange: Chapter 18
URL: When You're Strange: Chapter 19
Critiqued by Herr Wozzeck
Hello ladies and gents, and welcome back to When You're Strange. I'm your host Herr Wozzeck, and we're back in the gauntlet with this thing.
What shall happen next? Well, let's find out, yeah? I'm dying to know what comes next here.
Our next chapter opens with this:
A/N: Hey guys, I know it's been a while, lots of crazy stuff happening RL. This is a bit shorter than usual, but I felt the chapter should end where it did.
Oh good, a shorter chapter than usual. That's a good thing: I'm not a fan of the way this fic's chapters have continually gotten longer.
Now, let's see what's—
So yeah. Enjoy :D
I swear, this woman has ruined smileys for me forever…
01010111 01101000 01100001 01110100 00100000 01101001 01110011 00100000 01101111 01110101 01110010 00100000 01100100 01101001 01110010 01100101 01100011 01110100 01101001 01110110 01100101 00111111
…
What is that binary? And don't tell me we're going to have to—
-What…is…our…directive?-
Oh, okay, it did translate itself, and it does actually have relevance to the plot. For a second there, I thought it was going to pull a Beyond Twilight with those stupid fucking codes embedded in the narrative for no real reason.
The simple binary code scrolled across Tali's screen over and over, asking the same question with maddeningly increasing frequency, interrupting her work in a spectacularly annoying fashion.
But probably not as annoying a fashion as reading that run-on sentence would've been for her.
She had a feeling that if there was no answer by the time the signal became constant, something bad might happen. There was, of course, no real proof of this theory, but it still nagged her despite her best efforts to ignore it and move on with her shift work.
Hm…
IT specialists? Any word on the accuracy of this? I honestly don't think it matters because Tali is very much a worrier and I'd forgive her having an irrational fear given this is, you know, a geth and all that, but I'm just curious.
We then get a long narrative rambling about how her father is going to come, and how nervous she is about that. We get all this thing about quarian-other species relations, and she tries to go back to her work. We then get a rambling about how Wrex is around while her engineering shifts are going down, and we get Wrex placed in the scene, and most of that is just meh prose so I'm going to skip it since—
Today, he was yet again standing on the left side of engineering, near the Prime's head, shifting his weight occasionally from one foot to the other, arms crossed, leaning against the wall. As surreptitiously as she could, she turned to look at him, still standing there imposingly. She thought she'd escaped his notice, until his large, red eye rounded on her, as he raised his eyebrow at her. She quickly turned to her console, body stiff in the embarrassment of being caught in the act, and tried to contain the blue flush of her skin as she heard him chuckle quietly – for a krogan – to himself.
…
Are you trying to ship Tali with Wrex, of all people!?
*headdesk*
I just… what in God's green earth gave you the impression that shipping Tali—a quarian on Pilgrimage—with fucking Wrex was a good idea? I just… what? I've seen a lot of weird shipmate shipping between the crew of the Normandy on the Kink Meme, but this? Um… what?
*headdesk* *headdesk* *headdesk*
Whatever! Next scene!
Dr. Karin Chakwas sat in the medbay, staring at a datapad containing the results of Shepard's blood work from the small tube she'd taken when she'd visited to fill the bag for her… substitute. Her eyebrows knitted together in concern as she read the information for probably the tenth time, comparing the results to other samples she'd taken over the years.
Oh boy. Here, let me get the counters ready.
*hovers hands over Fuck You, Science! buzzer*
What most people on the Normandy had no knowledge of, was that Shepard's age had just recently ticked over to twenty-five years.
*facepalm*
Does this fic have an aversion to writing characters older than the early-mid twenties? I mean, that's hardly surprising everyone in this fic acts like a hormonal teenager anyway, but come on! Really? This is especially damning when you consider that Shepard's age being 25 in this fic is actually a direct violation of canon: the canon lists her birth year as 2154, so that would place Shepard at either 28 or 29 years old depending on when in the year this takes place.
And don't tell me "OH, IT'S THIS WAY IN MY HEADCANON". You can't seriously expect me to believe she went through boot camp and N7 training with enough time to head over to Akuze for a spell before the games with 3-4 fewer years to do so! You were already stretching the believability of that with Shepard's hybridism in this fic, and now you expect me to believe she managed to fly through all that shit in less time than she had in canon?
*BAM*
Actually-Fucking-Half-witted, please stop de-aging your characters. Just because it's shipfic doesn't mean that you should disregard every other storytelling device out there!
With her special genetic background, this meant a lot of things, but one of the most troubling of these was that her body was just now settling into one of the final stages of change and growth that she would sustain for the rest of her life. With that change came the final revelation of a disturbing trend Karin had been charting over her years as Shepard's personal physician.

Shepard's turian side was growing stronger.
Oh fuck's sake, really?
*headdesk*
Okay, what does this involve?
For a normal turian female, this would be the phase where fertility would begin to skyrocket, heat cycles becoming more intensely debilitating, pheromones becoming completely irresistible to any turian male in the vicinity, along with a host of other physical signs of blooming into a fully functional turian female. It was also the time that life mates were typically chosen for both genders.

For Shepard, it meant that her turian traits would likely become slightly more pronounced. According to the data Karin had on Shepard's mother, she had become nearly entirely turian in appearance during these years, aside from a full head of hair, and softer features.

While Karin was hardly worried that Shepard would suddenly sprout mandibles and a fully hardened carapace, there was still some concern for her being able to maintain any semblance of the ruse of humanity that she'd been able to maintain for so many years.
Wait, so Shepard has been seeing these turian traits come out (sharper nails, Rin Matsuoka-style teeth, that whole half-turian labia bullshit, etc.), and she was already seeming to have a hard time given that those traits should've logically outed her a long-ass time ago. And now that she's hitting the age of 25, she's all "and now they'll look more turian".
And Shepard's mother looked fully turian, except with a full head of hair? How the fuck did she let dignitaries leave the house? And what the fuck would've possessed her to settle in a human colony?
But hold on a second: you mean that she is now going to start looking more turian than she did before? Uh, honey, hybridism does not work like that in real life. If you're a hybrid species, what typically happens is you share all those traits from birth, and those traits tend to stay consistent. They don't somehow amplify themselves when it's convenient for the plot! That's just stupid!
*headdesk* *headdesk* *headdesk* *headdesks onto buzzer*
Fuck You, Science! Count: 17
It should really tell you something when the only saving grace of your character's hybridism is "at least she was a hybrid throughout the narrative". And believe it or not, folks? Yes, this is a fault of character writing I have seen elsewhere on the internet.
So then Chakwas is all "time to talk to Taren!Sue". We then cut to Taren as she's thinking about the Council, and how—.
Her mind kept coming up with scenarios where the Council would decide she would be more useful to them as a test subject than a Spectre, at which she would inevitably shudder in shameful fear.
The rest of us, meanwhile, are reaching for the popcorn and waiting to start singing the "Ode to Joy".
Anyway, she then thinks about a stress headache, but Dr. Chakwas then comes in and is like "oh, let me get that for you". She does that, Shepard takes the painkillers, and lucky for us Dr. Chakwas gets right down to business:
Karin sat eagerly enough, settling in with one knee crossed over the other, folded hands resting on her thighs. She then launched into conversation without any more delay. "Shepard, I have two things to discuss with you. One is what you are going to do with Alenko, as he is now well enough to be dismissed from my care and keeping him there is counter-productive to my work at this point."
*headdesk*
This fic is quickly turning into Parallel Realities with its propensity for bashing a character even after they've already been bashed to high heaven. Good fucking Christ…
She sighed before coming to her other reason for coming. "The second is your latest blood work. I finally had a chance to run the sample I took from you a few weeks ago and I must say I have concerns, Shepard. The trend towards the turian part of you taking over isn't decreasing and you know this may become a concern as time goes on. I'd like to go over your options with you if you have the time."
And why do you need to discuss that, again? Shepard has pretty much been doing nothing but acting like a turian the whole fucking fic. I'd buy this if she'd acted more like a human (you know, like she logically would given her background!), but really, what is there to say?
Shepard rolled her neck, rubbing the kinks out of it as her face took on a look of thoughtfulness. "Well Doc, as far as Alenko is concerned, he can take a walk out the nearest airlock for all I care. But I do have plans for him before I release him to the Alliance for Court Martial, so if you say he's well enough to be released from your care, then I'll have an armed escort take him to the brig until those plans can be allowed to come into fruition."
*headdesks onto buzzer*
"Strong, Independent" Woman Count: 24
Those plans better not be to humiliate him even worse than you already have. It's probably a vain hope, though, knowing this fic…
She sighed as she considered the next item on the docket. "As for my lovely DNA screwing with me, it's… really not a problem. Yet.
See? Even Taren!Sue seems to know that her being increasingly more turian isn't a problem!
Anyway, Shepard then tells Chakwas that the Council knows, and—
I admitted it to Saren to try to sway him from continuing on this reckless campaign he's on. I wanted to try to break his indoctrination. It did work for a few minutes, but he just wasn't strong enough to break it for good."

She looked over at her surrogate mother, leaning forward as she continued. "There's good in him, Karin. I want to save him if I can. If Tali's father can program this Prime unit to help us… Maybe we can save him. I couldn't save Liara's mother, or any of the people at Saren's research facility and those are both monumental failures in my books. I've got to try. If I do nothing else, I've got to at least try."
Saren Arterius has good in him. Yes, ladies and gentlemen: the specist cunt who blew up an eezo refinery in defiance of a plan from Anderson, needlessly killed a bunch of people, sabotaged David Anderson's Spectre candidacy, and originally wanted to use an artifact to control the geth to "humble humanity" has some good in him.
*snerk*
I'm considering mailing Actually-Fucking-Half-witted a copy of the Revelation book so she can know that Saren was actually always an asshole, even before he got indoctrinated. Because canon information > head canon, don't you know!
Karin reached over and patted Shepard's shoulder, letting it stay there to rub gently back and forth in soothing strokes. "You did everything you could, my dear. Nobody could've done more than you did."

Shepard stood abruptly, striding away from the couch anxiously. "But it wasn't enough, was it?" She began pacing, "Those people are dead because I couldn't help them. Liara is mourning a mother she shouldn't have lost for years because I couldn't help her. How many other families are mourning the loss of their sons, daughters, parents, or siblings because I failed them?"
I'm sorry, is this woman supposed to care? Because I find it impossible to believe that she would, given her sadistic tendencies otherwise. I've already gone into this, though, so I'll stop before I start sounding like a broken record here.
Karin uncrossed her legs and sat ramrod straight, her voice taking on that of a gently scolding mother as she spoke to Shepard's turned back. "Taren, stop blaming yourself. Their deaths weren't your fault in these cases any more than they were at Akuze, or Mindoir. You have less control over these reapers than you had over that nest of threshers, or those batarian slavers, and it is still not your fault. Turn that self blame into rage against the reapers. Use it, hone it into a weapon against them. You know better than this."
"Yes. Go back to that time when you were telling Wrex you wanted to know how he would kill a rachni because shooting it wasn't as fun!"
Shepard whipped around and fixed Karin with a glare that was half searing rage and half anguish, pointing a finger at her almost accusingly. "This isn't the same, Karin! Those enemies were quantifiable, knowable, understandable, despite their vile or base methods of reasoning. These reapers… There is no arguing with them, there is no understanding or reasoning with them."

Shepard growled out her frustration, every muscle in her body tense with anxiety. "How do you fight something like that? How do you fight something that thinks they're a god, Karin? Something that's proven that they can survive endlessly, control any mind, destroy everything, and live for nothing but the total and utter destruction of all life everywhere? If you can tell me that, then I might be able to find the strength stop blaming myself and start fighting them." She sunk down onto the couch in defeat, cradling her head in her hands.
Ugh, oh God… Don't tell me this is going to segue into pseudo-philosophical tract and shit.
Karin sighed. "Taren?" She waited for Shepard to raise her head and look at her.

"What?"

"You fight them by proving them wrong."

Shepard looked at Karin like she'd lost her mind. "What? How?"

"By using what you have to confound and subvert their efforts. You have the Prime, you have a loyal crew, you have the most advanced ship in the universe, aside from these reapers. Use it. All of it. Find a way to rip Saren out of their control, find a weakness in the reapers' armor and use this ship and your crew to drive a spear into it. Just because it is a machine that thinks it's invulnerable doesn't mean that is the absolute truth. Everything has a weakness. You just have to find out what it is and exploit it."

She caught Shepard's gaze with her own. "Be the tip of that spear, Taren. I know you have it in you."
I'm sure this would've been a compelling bit of doubt on the hero's part if I didn't already hate her guts for being a hormonal, temperamental little bitch who has no problems cutting out her subordinate's jugular.
And yes, I know what you were going for, Actually-Fen-Harel. But you know what? I frankly couldn't be assed. You've made your character do so many unlikable things by this point that now when you're trying to get us to sympathize with her plight, we're not falling for it. I don't care if this woman cures AIDS, I still hate her stupid ass because she's that fundamentally unlikable! That would've been fine if that had been your intent, but it quite obviously wasn't from how the prose keeps lionizing her actions! And if I want her to die instead of overcome this moral conundrum, then that signals a failure in basic characterization!
Good gravy…
*headdesk*
We then cut to the crew lounge, where Garrus is sitting around—
Garrus sat in the crew lounge, his mandibles twitching nervously as he wracked his brain for a way to word the email he was trying to write to his family. He knew that by now they would have gotten word of him quitting C-SEC.
I thought he was on leave. I mean, why else would Garrus return to C-SEC after the events of the first game, you know?
He also knew how badly his father would have taken that news, as well as how badly he would take the next bit of news that Garrus had no choice but to inform his family of.
And this is why it's a bad idea to jump into a marriage-like ritual a week after you first meet her. God…
Anyway, we get a whole thing about this e-mail, and—
He'd already filled out all the legal forms, and had her sign them where needed. Tradition would have him send the forms, along with a formal letter requesting his family submit the forms, as well as asking for her acceptance into the clan.

However, knowing the intense racism that existed between turians and humans thanks to the fifteen year war that had raged between their species before he was born, his request for her acceptance into the clan was likely to be unanimously denied, outright. They would of course have to meet her and tell her so to her face, as tradition demanded, but he had no doubt of the outcome. Bringing a barefaced, mostly human bondmate home to meet the family was about the most shameful act he could commit, short of completely betraying the Hierarchy.
See? Now that is starting to sound a bit more like the Hierarchy I know and love! Highly organized, highly militaristic… It's way too little way too late given the animalization of pretty much every other aspect of turian society, but fuck it. I'll take it.
So he then writes the email, blah blah, sends the message, and then we cut to Taren!Sue running down to engineering. She asks for an update, and then Tali only mentions an increasing frequency in programming requests. Taren then just goes on about Dr. Chakwas' comparison after Tali is like "you're in thought, what's up", and then…
Shepard smiled. "I'm alright Tali. I'm just thinking… If I'm the tip of the spear, and the Normandy and its crew are the head… This thing, if it can be made to serve our purposes, may very well be the shaft that propels us; right into the weak point of the reapers' armor. I just hope I'm not placing all my bets on the wrong things."
Well, you gleefully partook in extrajudicial punishments, went into a marriage ritual with Garrus after knowing him for a week, clawed Kaidan's jugular out and then blamed him for it… So yeah, I would say you're right to doubt your decision-making skills.
Tali sighed for a moment, then smiled behind her mask. "Have a little faith, Shepard. We'll pull through."

Shepard looked askance at Tali. "Faith, huh?"

Tali nodded.

Shepard chewed her lip as she knelt down and laid her hand on the chest of the massive geth. "Then may the Spirits be with us all."
And she's way more right than she thinks she is. God, if this is the bitch whom the fate of the galaxy rests on, bring on the Reapers!
Anyway, that ends Chapter 18. Chapter 19 starts with…
A/N: I would like to introduce the first beta I've ever had, illusionsfire76, who will be joining us for this chapter, and all future chapters if all goes well. Thank you Jackie! Much love! :D
Uh-huh. Your "first" beta reader, huh? So I'm assuming you stabbed Barbex in the back when they outlived your usefulness? Some friend you are. You remind me of a certain blue wolf who turned into a fox when he should've turned into a snake.
Anyway, we then—
Shepard waved Ash over hurriedly as she suited up in preparation to take the shuttle to the Citadel.
*facepalm*
Actually-Fucking-Half-witted, you do know that the Normandy docks with the Citadel, right? You actually have to go there every time you want to leave the ship, and you have to walk up to the airlock and be like "hi Normandy, let's go travel a little now!" You do not take a shuttle to the Citadel from the Normandy, because you would have no fucking reason to.
It's little wonder you tagged this as an AU: if you can't even be assed to remember that part of canon, what the fuck can you remember?
Ash jogged to her side and came to attention quickly. "Yeah Skipper? What can I do for ya?"

Shepard smiled at her Gunnery Officer, shaking her head slightly before she spoke. "At ease before you sprain something Chief, you should know better by now."
From jogging? Jogging isn't that intense, you know. And frankly, if she's spraining something from that, she's doing a lot more wrong than you might think…
Ash blushed just slightly as she fell into parade rest as comfortably as slipping on an old tshirt. "Sorry Skipper. Old habits."

Shepard nodded. "Good habits, just not with me."
"Because fuck Alliance regs!"
She slapped her chest plate on and flipped the seals closed before she spoke again. "Ash, I want to increase the guard roster on that Prime by double while the quarians are here. I trust Tali, but I don't know these other quarians.
…
Wait, what?
Hopefully I'll be back long before they leave, but I want that thing well guarded at all times. I'd also like to keep at least one tech to receive readings from that thing at all times."
*wipes forehead*
Oh good. For a second, I thought you were about to train those extra guards on the quarians. Hey, knowing this Sue, would you have been surprised at all?
Ash pursed her lips in thought, then nodded. "Sure thing Skipper. Anything else?"

Shepard shook her head. "No. Something on your mind, Chief? You seem a bit… concerned."

Ash grimaced softly, shifting her weight from one foot to the other as she considered. "Permission to speak freely ma'am?"

Shepard nodded immediately. "Granted."

Ash sighed. "I understand not trusting the quarians we don't know, but shouldn't the guards be enough?"
*headdesk*
Ashley, it's an AI, capable of hacking into the Normandy's systems and sabotaging it in some of the most crippling ways possible! Not to mention it's in the heart of the ship!
Shepard shook her head. "If it were an organic in there that we'd brought specialists in to interrogate, yes, it would be enough. But this is an AI, capable of hacking into our systems and sabotaging us in some of the most crippling ways possible; not to mention it's in the heart of my ship, Chief."
See? Even the sex-addled bitch knows you're talking out of your ass!
Anyway, Ashley is like "okay, I'll get it done". Taren!Sue then bitches about how bad the Citadel supposedly is. We then cut to Shepard stepping off the shuttle, blah blah, going to the C-SEC academy, and then we get a needlessly long description of her going to a Council meeting. And of course, there's a salarian already talking to the Council, and…
Finally the salarian turned away from the Council and headed down the steps, his nose buried so deeply in his omni-tool's screen that he nearly bumped into Shepard, before he startled and looked at her as if she was the one who'd absentmindedly walked into him.

"Oh my, sorry," he said quickly, "Must remember to keep eyes up more often."
Yes, and he'll be on his way to—
He stuck a hand out hurriedly towards Shepard, which she took automatically. He pumped her hand twice before releasing it.

"Mordin Solus, STG. You are Commander Taren Shepard, Spectre Agent, yes? Pleasure to meet you. Have heard many interesting things. Would love to chat longer, but have important mission to complete. Must catch up later. Here is contact info, will speak soon."

He sent the information to her omni-tool, her 'tool beeping in acknowledgment before she could even respond to a word he'd said. He nodded and smiled, then turned and left without another word.
*headdesk*
Actually-Fucking-Half-witted, a pointless Mordin cameo isn't going to save your fic. We all love Mordin dearly, but even he can't save this train wreck of a fanfiction. Shit, he couldn't even save Subject 23 when he was a major supporting character and also one of the sensible characters, what the fuck do you expect him to do here with way less screen time?
Shepard stood there for a few moments, trying to catch up to what had just happened. She looked back at Liara and Garrus, her eyes wide.

"Did… I just make another contact in STG without even speaking a word?"

Garrus chuckled. "Seems like it. They're usually a friendly, if secretive bunch; I worked with them a few times in C-SEC. Made a couple of friends, actually."
And why is Mordin important? If you're going to show him here to establish something important he does, "I have a top secret mission I can't tell you about" isn't going to cut it.
Shepard shook her head quickly to wipe the surprised smirk off her face,
BAAAAAAAAAAA!
*GONG*
Oooh, so close. Too bad you hit the Council chambers again.
Anyway, they then go up and—
Sparatus was the first to speak. "Spectre Shepard, welcome. While we realize this is slightly irregular, the Council would like to thank you for attending this meeting. We called you here for several reasons. The first is to discuss the dire threat of Saren and his reapers. I believe Councilor Tevos has made special arrangements to meet with you after this meeting so you can provide further proof of this threat."
…
Wait, what?
He turned to look at the asari in question as she nodded, taking the floor. "Indeed Shepard, if you would meet us in my office after this, we would be most grateful." She turned to Sparatus, handing the floor back to him.

Shepard nodded herself. "Of course, Councilor Tevos, I would be glad to."
So the Council doesn't be like "hey, we're gonna ground the Normandy, hope you don't mind that!"? Huh. I was expecting Council bashing.
Sparatus trilled politely to bring Shepard's attention back to him. "As to the second reason, I would appreciate it if you would meet with me privately in my office as well after this meeting. We have some things to discuss." His subharmonics told her in no uncertain terms that while his words indicated the private meeting was optional, it was indeed an order.

At her curt nod, he continued. "Now then, on to the purpose of this meeting." He gazed pointedly at the salarian standing near him. "Councilor Valern?"
Huh… And for once the turian councilor isn't getting the shaft. I know it's a function of the bizarre fetish for all things turian this fic has, but I have to say it's kind of refreshing to see him not be the requisite evil Councilor in fanfics for once.
And I say that as someone who had the evil turian councilor one time!
Anyway, the salarian Councilor then goes all "thank you for helping the STG". And then, Kirrahe shows up suddenly and from behind. And yes, I mean that literally:
Behind her, a stronger salarian voice piped up. "The honor was ours, Shepard. Thank you."

As she spun around to see the smiling, bowed form of Captain Kirrahe himself, she smiled. "Anytime, Captain."

He approached her, holding his hand out with far more confidence than when they'd first met and she shook it firmly. He leaned in and murmured to her. "Any time you need me and my team, just say the word." He winked as he pulled back, a smile splitting his face.
Anyway, they then adjourn the meeting… even though they didn't really talk much…
Wait, was that really the whole point of the meeting? Because that seems counterintuitive.
Anyway, we then get:
Asari mind melds had always been a jarring experience, but this one had been worth it. Tevos believed without a doubt that what Shepard was telling the Council about the reapers was true. It would no doubt prove to be an asset in the days to come.
…
So here's this big-ass plot development that this fic has been going on about for ages and ages, for once it's a plot element that isn't completely fucking stupid, and it's one that could've been interesting.
And Actually-Fucking-Half-witted here decided to just sum up how that meeting went.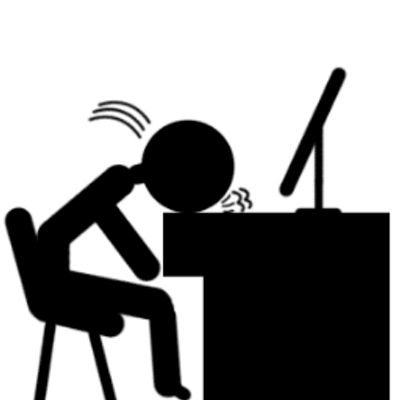 Good God, what is your aversion to showing things for once in this terrible fucking fanfic? And you know, here it's worse! At least with the previous times it happened, you could chalk it up to Actually-Fucking-Half-witted just throwing her arms in the air and not showing it so that Taren!Sue doesn't look like the massive bitch she is. It doesn't make it good storytelling, but there was an explanation! Here she doesn't even have that to rest on! Here it's just not being shown for no reason!
Come the fuck on! Show me something here! Good Christ!
As she headed towards the turian Councilor's office, she sighed quietly in relief. She now had at least one ally on the Council and that alone was a huge boon to the cause.
*SIRENS BLARE*
And as if that weren't enough, the DRD came to say hi.
*sighs, hiding in the bunker*
Interns!
[Scene Redacted for Extreme Violence]
I'm not even going to ask where they got that much blueberry sauce from…
She stopped in front of Sparatus' secretary's desk, looking down at the waif of a turian female sitting there, sharpening her talons. The female looked up; her face a mask of neutrality, but her subvocals spewing insults and disgust Shepard. "Can I help you?" She asked in a patronizing tone that left no question of her disdain for the human before her.

Shepard chuckled darkly. "Yes, you can start by not insulting me and end by telling Councilor Sparatus that Spectre Shepard is here as he ordered." At the sight of the female's neutral mask failing in favor of shock, Shepard flexed her throat and snarled her own disgust laced with a threat at the girl. The secretary's eyes widened impossibly further as her fingers scrambled for the intercom button.
And we're back to the Taren!Sue from earlier in this stupid fic. Whoop de doo.
*headdesk*
At least the other person laid the opening blow…
Anyway, she's then ushered into the office, and then Sparatus—
Sparatus flicked a mandible out in a smirk,
BAAAAAAAAAAAAAAAAAAAAAAAAAAAA!
*GONG*
*facepalm*
Wrong turian, Cerbersheep!
though his eyes were serious as he sat on the corner of his desk closest to her. He gestured to a comfortable looking couch nearby. "Have a seat, Shepard." His subvocals were amused and curious, but slightly threatening; the perfect combination to indicate she would be tested thoroughly.

She let out a low growl indicating her objection, but she complied.

He chuckled. "You have no reason to object, Shepard. You are here because I have a proposition for you.
Dude, no, don't go there. We all know what happened to the last guy who propositioned Shepard. Forcefully, granted, but given how she emphasized the "THEY'RE BREAKING UP THE PAIRING" over "TAREN!SUE NEARLY GOT RAPED", I'm pretty sure you might get the same result regardless…
I pose no threat to you right now. I simply want to know where you stand, so I know where I stand." He stood leisurely and walked to a minibar along the back wall of the office. "Can I get you anything? I find having a drink often eases the nerves for conversations such as these."

She shook her head. "No thank you." Her subvocals trilled her distrust.

He clicked his mandibles to his jaw a few times in chastisement. "Shepard, I would never poison you. You are far too valuable an agent to do such a thing. Frankly, I'm surprised you think me capable of such trickery."

Shepard scoffed. "Poison? No. A nice knockout drug so you can drag me away for dissection without resistance? Yes. That I could easily believe." Her subvocals strongly reflected her scorn for him.
Hey, you managed to get through boot camp, N7 training, your entire Spectre candidacy, and sex with several turians without anyone trying to drag you to a lab. What the hell makes you think this will be any different?
"Oh, Shepard, you wound me. I have no intention of drugging you for dissection or otherwise; unless you should like to have such an experience." He trilled a slightly humorous suggestive tone at her.
…
Why is the turian councilor being played as a creep like this? I just don't get why—
She snarled a sharp refusal at him. "No, thank you. Even if I were interested in some form of recreational drug, I am a member of a bonded pair. I follow the laws of our ancestors, unlike some." She snapped a disgusted chirp at him for the implication.
Whoah, hey! I wasn't being serious when I alluded to Kaidan earlier! I didn't think you'd—
He laughed heartily at this. "My dear Agent Shepard, I am well aware of your bond and have no intention of going anywhere near it. I heard what happened to that vile human who tried. Very… traditional of you. I merely wanted to see how quickly you would come to the defense of that bond."
What?
"A test? Really? That's a rather dangerous road to tread, Councilor. I don't know if you've noticed, but I tend to defer to my turian side far more than my human side, in nearly everything.
Believe me, sister, we have. And I'll be damned if I can tell you how it makes any sense for you to do that…
If your intention is to test my loyalty, or my resolve, I can tell you right now to save us both the wasted time: you will find both things impossible to break." She crossed her arms and huffed, holding his gaze; trilling solidarity.
*facepalm*
Actually-Fucking-Half-witted, this is the definition of "solidarity":
unity or agreement of feeling or action, especially among individuals with a common interest; mutual support within a group.
*BAM*
Learn what words mean before you use them!
He smirked, the mirth reaching his eyes this time.
BAAAAAAAAAAAAAAAAAAAAAAAAAAAAAAAAAAAAAAAAAA!
*GONG*
…
How the fuck did you take out a C-SEC cruiser from here?
"Excellent. I had hoped to find such qualities in you." He paused, regarding her as if studying her. "Very well. My proposal is this: I know of an organization that can greatly assist both you and your cause, as well as the turian Hierarchy. There is a possibility that I could contact them to recruit their aid for you, in various ways."

She regarded him quietly for a moment, planning her response carefully. "What would this organization require in return for their assistance?"
Oh, nothing much, just your heart.
He smiled pleasantly. "A few samples of your DNA, a few vials of your blood, no more."
…
*shrug*
Same difference, really.
She trilled strong suspicion. "Why do I doubt that's all they want?
I dunno, why does Sparatus sound like a really sneaky Awesome McEvil all of a sudden?
And what's my incentive to give up something like that? What would they give me in return?" She narrowed her eyes at him as she finished.
I don't know, protection?
He answered without hesitation. "Superior weapons for fighting synthetics, more finely tuned implants, upgraded biotic amps tailored to your physiology, better armor; possibly even some upgrades for your ship that the Hierarchy held back the technology for."
Wait wait wait wait wait… Did you just admit to a person who is three-quarters human that the turian Hierarchy held back technology to use in the Normandy? Did you really?
*headdesk*
You're damn lucky Shepard throws Alliance regs out the window wholesale every chance she gets: if this had gone public, the entire Hierarchy would be fucked in terms of galactic diplomacy…
She raised an eyebrow. "Interesting. Is this a one-time offer? Do I have to decide right now?"

He shook his head. "No, the option is always there, just a call away."

She hummed in the back of her throat, considering. "Who are they? Does this organization have a name?"

At that, he looked away. "That I cannot reveal until you are committed. They prefer to remain anonymous to those who are not their agents or clients."
So they're Hydra.
She growled softly. "Sounds an awful lot like Cerberus and I've been fighting their atrocities for a while now. I somehow doubt they'd want me anywhere near them."
Yeah, but Cerberus does shit because they want to. They're not a for-hire organization, and that's not in the Illusive Man's style. Therefore, that's very different.
He huffed a laugh and poured himself a glass of Palaven brandy. "No, it is definitely not Cerberus. They are enemies of Cerberus, in fact."
"And that is why we have grey and grey morality here! You see? I'm so edgy!"
*headdesk*
He turned back to her and sauntered back over to his corner seat on his desk, glass in hand as he resumed sitting, seeming to wait for her to comment as he downed half of the brandy in one go.

She regarded him levelly, her hand palming her chin as she mused over her findings. "I'll consider it, Councilor. I'll let you know if I decide to join a shadowy, unnamed organization I know nothing about for the sake of a few upgrades. I highly doubt it, even if they are enemies of Cerberus. But I'll consider it."
Just like you'll consider re-saying this line so that the attempted quip isn't drowned out by two more sentences of dialogue?
He scoffed. "It is not merely a few upgrades, it is an overhaul, as well as financial backing and several other benefits that will become more apparent if you join then.
And what, risk giving Shepard a court martial for desertion?
There is a lot more to it than I can reveal without you joining them. Please do consider this carefully, they would be a considerable asset to you during the coming storm."

She narrowed her eyes at him once again. "Duly noted. Let me ask this then: which species is the group comprised of? Do they benefit the same species?"

He grinned. "Very astute question, Shepard. You need only look to your own personal leanings to find the answer to that question, however."

She nodded in understanding. "Turians for the Hierarchy then. Interesting."
Good God, when did the turian Hierarchy turn into the Bene Gesserit order? I thought it was the salarians who were the masters of subterfuge, not the turians! Like, this is some seriously shady shit the councilor is trying to pull!
She paused for a few moments. "Was there anything else, Councilor?"

He shook his head. "No, Shepard. But I would strongly advise you to consider my offer. They can help you more than you know. They may even be able to help you become… more than you are."

She quirked an eyebrow at him. "More than I am? How so?" She trilled keen curiosity at him.

"You prefer the turian side of yourself, Shepard. Yet you… appear human. They may be able to assist you in improving that. That is all I will say."
*facepalm*
What in…
*checks cast list*
…
Oh. Huh. As it turns out, the role of Taren!Sue was played by Rachel Dolezal the whole time.
You know, it's actually kind of scary how much that explains…
She stood and quirked her head to the side slightly as she considered his offer. While she was curious as to who exactly this organization could be, she could hear his subvocals declaring his resolute refusal to elaborate on the subject. "I'll consider your offer, Councilor. In the meantime, I should return to my duties."

He sighed, nodding at her slightly. "Yes. Be safe, Shepard."

She nodded in reply and turned to leave the room. At the door, she paused as a thought occurred to her. She about faced and trilled a polite tone to get his attention. "Thank you, Councilor." She lifted her fist to her chest and bared her throat in the most ancient of turian salutes; her ears ringing with his shocked sub-tones, turned and smirked as she palmed the door interface.
And why is that a diss, exactly? With your track record of misanthropy, I'd think you would try a little harder.
*le shrug*
Oh well.
I'll see you folks next time.
---