1424: My Little Unicorn: Magic is Believing (That still means nothing) Chapter 19
Posted: May 24, 2016
Filed under: My Little Pony, My Little Unicorn: Magic is Beleiving
| Tags: Adventure, Dakari-King Mykan, Erttheking, My Little Pony: Friendship is Magic, My Little Unicorn-Magic is Believing, Romance
113 Comments
Title: My Little Unicorn:  Magic Is Believing
Author: Dakari-King Mykan
Media: Cartoon
Topic: My Little Pony: Friendship is Magic
Genre: Adventure/Romance
URL:  Chapter 19
Critiqued by Erttheking
Ert: Oh Christ in heaven no.
Seiko: What is it?
History of the Grand Ruler/

Author's notes:
Ert: He's going to try and establish lore in this story. And we all know how pathetic his previous attempts have been.
Nora: All righty then. Let's pull up some chairs, get our popcorn and watch a man child try to imitate Tolken.
I'm still very, very, upset with all this… but I must point out…
Seiko: People think your story is garbage, Mykan. That has never changed, nor will it ever. Accept it now and you'll be much happier.
When thinking of a name for the Grand Ruler, I looked over hundreds of different names and chose the best one.
Nora *Snort* HA! I seriously freaking doubt it. Unless you came clean and named him O'Brien, then I doubt that you chose the best name for this guy.
Also…I would appreciate if you NOT think of him a Sue/stu, because believe me, he isn't or he would be 100% totally perfect and would never have a taste of adversity or defeat as you are about to find out.
Ert: *Looks back at previous chapters* The fuck do you know about adversity? Please, Mykan, point out the parts in this chapter where there was any legitimate drama. Points where it looked like the heroes were actually going to lose. Because I've read everything up to this point and I've found it severely lacking.
Seiko: In everything.
EPISODE NINTEEN

Titan's fallen minions had retreated to a cave in a different dimension,
Ert: Ok, is this the Dimension of Darkness or is it another dimension? Because if it is, the amount of dimensions is getting royally out of hand. It's not like they added much. I mean really, why did Krysta's homeland have to be in another dimension? What was wrong with a distant land? Was Mykan afraid that his characters would get on a boat heading there and then not get off for eight years?
Nora: Is anyone going to get that reference?
Ert: Probably not.
where all they ever did was curl around a bonfire and berate themselves for their ultimate failure. Where would they go now? What would they do? "I guess we just sit here and wait for the end to come…?" said Rep-Stallion.
Ert: … Is this story talking about suicide? Because I wouldn't trust Mykan to talk about the birds and the bees, let alone this.
Dementia sighed heavily "We'll probably fail at that too. We're nothing but fools!"
Seiko: Yup. Pretty much. Glad you've all come around to accept that you're failures.
Ert: Took them long enough.
Suddenly, they all heard the sound of someone sniggering in the shadows, it said. "You're only a fool if you give up."
Nora: Yes indeed, that's the only requirement. You can stick your junk into an electrical socket, but you're only a fool if you pull it out.
Seiko: Was that supposed to be wise or is this person supposed to be an idiot? Mykan's wise men and idiots are rather hard to tell apart. Not surprising.
Mysterious stepped forward. "Who's there? Who are you?"

Out stepped a black unicorn with dark armor, and a shadowy mane.
Nora: Oh so this is where King Sombra ended up. Will he be as disappointing as he was in the original show? Statistics say, most likely.
She said, "Like all of you, I, too, am of the fallen evil, but I may be able to help you restore your pride over you vanquish… if you will help me."
Ert: Your pride over you vanquish? Mykan, I think you a word there. I think you a couple of word there.
Seiko: I fail to see how two groups who fell and have been stripped of most of their powers and resources are in any positions to return to power just because they combined forces.
The minions felt an evil grin returning to their faces for the first time in a while. "We're listening." said Mysterious.

The unicorn explained that she, too, had enemies she wished to crush,
Nora: Wait a she? When did that happen? And she's not constantly talking about make-up? Holy crap! Well I imagine Mykan will fuck it up somehow, he didn't get this bad reputation of his by suddenly getting good ideas.
but it was obvious she couldn't do it alone
Ert: Clearly. Because she asked for help. IE, YOU DIDN'T NEED TO FUCKING TELL US THAT! Jesus Christ, Mykan, your stories are not so complex that I need you to tell me the subtext.
and therefore thought it best to seek followers who would help her. "If you agree to help me… I will show and grant you all a magic so great that will make you all, and myself virtually invincible."
Seiko: She said virtually invincible. Meaning that they can still be defeated. Also they thought their old powers made them invincible, but we're retreading old ground because Mykan just doesn't care.
The minions weren't too sure at first. This unicorn seemed pretty slick, almost too slick.
Nora: Yeah, walking up to someone and screaming "Join my army! I'll give you nice shit!" is just the definition of slick.
Still, seeing it would be nice to try one last time to avenge their master's fall, and claim their victories.
Ert: And this is the only option that allows you to do that why? You can't team up with Serpent-Terror or search Titan's old castle for a plan … why?
Seiko: Remember Ert, no one can be smarter that Lighting and his friends.
Ert: Everyone's that dumb, huh?
"Do we have a deal…?" asked the unicorns as she extended her hove. The minions decided, "Very well…" Mysterious said as he touched his hove to hers. "By the way, what's your name?" asked Rep-Stallion.

The unicorn sniggered softly. "Nightmare…" she hissed "Nightmare Moon is my name!"
Ert: … Oh. So that's how we're doing this. Well. It was established that Equestria was coming into the play, I guess Nightmare Moon is the logical extension of that terrible idea.
…

In Unicornicopia, Rhymey was selected for the mission to travel to Equestria and obtain the rainbow stone which was there.
Ert: … WHY!? Does the Grand Ruler just throw random names into a hat when deciding this missions?
Seiko: Considering our theories about him …
Lightning and Krysta escorted him to Grand Ruler's palace.
Nora: Well that added a lot.
Rhymey was going alone eh had heard stories about Equestria from Krysta. She didn't learn too much about it when she was there, but she knew it was another kingdom where ponies, pegasi, and other ground unicorns lived.
Ert: So the annoying prick who doesn't know the first thing about the other country is going to, essentially, be playing ambassador. Oh glorious fucking day.
Nora: Could be trying to start a war.
Ert: Mykan isn't smart enough to do something like that.
"Gee… I never thought there were other unicorns like us." said Lightning "You excited, Rhymey?"

Rhymey felt both excited and nervous.
Seiko: Is it too much to hope that he gets lost in the Everfree Forest and that one of the grim dark fan fictions of MLP come to life and kill him horribly?
Ert: That depends, do I have enough time to write up a quick draft?
"There's no telling just what I will find,

So many curiosities fill my mind.

Many creatures may come along,

But I will venture, brave and strong.

No matter what or who is there,

I'll just give them an icy stare…

Grrrrrrrrrraaah…!"
Ert: Grrrrrrraaah is right. If I have to listen to another word coming out of that flapping anus he calls a mouth, I'm going to lose it.
Nora: It's funny. What does rhyming actually add to his character? With Zecora it helped establish that she was an outsider to the community. Here? Nothing.
Krysta and Lightning exchanged looks of concern. "He's ready…!" they both said
Nora: Can't you tell? He just said a nonsense poem.
Upon arriving at the palace, The Grand Ruler was sitting on his throne and playing a harp.
Ert: Mykan claims his character isn't a Gary Stu. Has him play a harp for no reason. Uh-huh.
Seiko: I think he just wants to deflect all criticisms, regardless of if he understands them or not.
He seemed rather sad though, the expression on his face and the song he was playing gave it away. Lightning cleared his throat, gaining his master's attention. "Oh… sorry, I was miles away."
Nora: No you weren't, but we wish that you were though.
Ert: Oh boy. We're going to get a sob story about the Grand Ruler aren't we?
Seiko: Looks that way. I'm starting to wish that you hadn't used the violin joke already.
Ert: You and me both.
He led everyone to the portal chamber, and by Krysta's instructions, Equestria was found. "Good Luck, Rhymey…" said Krysta.

"Have fun." said Lightning.
Ert: Try not to get horrifically murdered. It'd make me happy, and I know how much you're against doing anything that leads to that.
Nora: Something just hit me. Does Mykan have anyone who actually likes his works? This story got hit pretty hard with the down vote hammer on FIM.net.
Seiko: Probably a few weird outliers and not much else.
Rhymey nodded at his friends, and then gazed at the glowing portal. He gathered his courage and began to dash straight at it…

"With thoughts in my head, and nerves in my tum,

Look out, Equestria, HERE I COME!"
Ert: ATTENTION ALL CITIZENS OF EQUESTRIA! A STATE OF EMERGENCY HAS BEEN DECLARED! PLEASE RETURN TO YOUR HOMES FOR YOUR OWN SAFTEY! THE ELEMENTS OF HARMONY MUST BE UNLEASHED TO STOP THIS THREAT!
Nora: I have to say, the image of Rhymey getting blasted with a rainbow-colored wave-motion blast tickles me pink.
Then he was gone.
Seiko: Sadly not forever.
Grand Ruler just kept staring sadly at the portal and the images of the realm Rhymey had gone too. He looked sadder than ever now. Krysta and Lightning were very worried now. "Sire… is everything all right?" asked Lightning.
Ert: Of course it is, but for some reason the story is going to pretend everything isn't all right. Because Mykan wants BAW from his self insert.
His master said nothing at the start, and then he said, "Lightning, my faithful student… I'm afraid that I haven't been completely open with you or any of my subjects.
Nora: STOP THE PRESSES! The person who said absolutely nothing about himself said absolutely nothing about himself! Yeah Mykan, here's the thing. When you reveal a secret someone has been keeping, the point of it is to challenge the popular perspective on them. In Harry Potter, Dumbledore was supposed to be a benevolent, wise and kind old man. So when we learned that he used to be best buds with someone who most likely had ties with the Nazis and was more concerned with his own glory, it shocks us because we had come to see him as above that.
Seiko: We know nothing about your overcompensating dictator. Aside from our own theories, and any reveal you come up with will come up terribly short compared to them.
There are things about me that you just don't know and I had hoped it would remain that way, but I cannot keep it to myself any longer."

Krysta and Lightning were confused. "What do you mean?" asked Lightning.
Ert: Oh stop beating around the bush and just get to it already. The sooner you get it out in the open, the sooner I can stop making fun of your piece of crap story.
"Follow me…" his master said, and lead the two into his master bedroom,
Nora: *Porn music plays in the background*
and revealed a secret sealed door behind a tapestry on the wall. "I never let anyone else, and I mean anyone else in here…even my royal guards haven't guessed of its existence… but if the two of promise not to touch anything, and to keep this a secret… I will show you something interesting."
Nora: *Porn music intensifies*
Ert: I'm getting flashbacks to horribly written Star Wars slash fics and Anakin's dick being called his "other lightsaber."
Krysta and Lightning promised solemnly, and with that, Grand Ruler unlocked the room by inserting his horns into the keyholes, and in they went.
Seiko: So how does one make locks that respond to horns filling the role of overcompensation for a very insecure ruler?
Ert: Five bucks says you don't and he's just doing this to show off.
The torches lit up and Lightning and Krysta felt they had entered paradise. The whole room was covered in wild flowers; small rivers formed a ring around the center where there were stone benches, and lovely small trees. "This is lovely…" said Krysta "It's almost like my home in the Valley of Fairies."
Nora: So Grand Ruler, is there anything else that you've got hidden away in this castle? An inter-dimensional void in the attic, your own private Genesis Project in the bedroom, by any chance is there a portal to Hell in the kitchen? Do you use it for spit roasts?
Grand Ruler explained that this was his private sanctuary. The place where he came to meditate in peace or whenever he wanted to be alone and think to himself,
Seiko: He has a castle that floats in the sky and he needs a place to be alone in it?
Ert: Yeah, Mykan, you seem to be missing the problem of a Gary-Stu. Not facing adversity is only part of it. Another part of it is giving a person too many things that make them special, without it feeling earned or natural. And you're doing both right now.
but most importantly this shrine was dedicated to the memory of something most dear to him. "What's that…?" asked Lightning.

His master pointed to the fountain that was in the center of the patio, to the statue on the top. It was a lovely unicorn with a long horn, Pegasus wings, and long mane and tail. "Wow! She's beautiful." said Lightning.
Seiko: *Sigh* How did she die? Oh come on, Mykan, we're not stupid. Let me take a guess. The Grand Ruler isn't a Gary Stu because his girlfriend died? Is that it? If so, that's pathetically weak. It doesn't make him less of a Stu, in fact it makes him more of one.
Nora: Yeah, I think we discussed tragic pasts and how poorly they can be used a hundred-thousand times on this site.
"Who is she…?" asked Krysta.

The Grand Ruler sat down, and he began to tell them his story, and for starters, his real name was not The Grand Ruler, it was just a royal title he adopted himself, for he was not originally of royal blood.
Nora: You mean he wasn't born with the name Grand Ruler? WOW! PLOT TWIST OF THE CENTURY! Next you'll be telling me that Rhymey isn't endearing.
*Grand Ruler's POV*
Ert: Oh great, this bullshit.
I was born in the magical kingdom of Equestria, far away in another dimension over a-thousand years ago. I was named Celesto.
Ert: … What was it Mykan said again?
When thinking of a name for the Grand Ruler, I looked over hundreds of different names and chose the best one.
Ert: Yeah, that's a crock of shit. You took Celestia's name, cut off the ia and then replaced them with an O. Not only is that not the best you could've done, I have a hard time buying you had to dig through hundreds of alternatives to get to that point.
Nora: Oh Ert, don't you see? It's art! And now I need to work on my new original character™ Myken!
I felt very unusual for some reason, different you might say. Then one day I discovered why… I was a unicorn with golden wings, and instead of having just one horn, I had three. All of them were gold.
Seiko: One day he discovered? Did he just not notice the three growths sticking out of his head?
Ert: Considering the average IQ in this story …
My parents introduced me to many of their friends, but they all seemed to stare at me and act as if something was wrong. This made me feel very uneasy. My parents didn't have three horns or golden wings. None of the other colts in my neighborhood had golden horns either.
Nora: And yet he got some anyway because he's the chosen one or something. Or Mykan doesn't understand how genetics work. Or both.
On my very first day of pony school,
Nora: HAHAHAHAHAHAHAHAHAHA! Really!? Yes, his first day at pony school. Just like my first day at human school!
I could feel all the other foals staring at me. I wished they wouldn't. I tried to make friends but all the other foals just seemed to go away. Some acted nervous around me as if I were a monster and others they refused to let me play and just laughed and called me names.
Seiko: Credit where credit is due. Mykan is giving a sadly accurate depiction of what little monsters kids can be.
"Tri horned, freak!"

"Uni-Creep…!"
Ert: THAT INSULT DOESN'T FUCKING WORK! You go stand in the corner and come back when you're ready to call him a tri-freak.
"Magical mistake…! The circus is that way."

The worst one of all was a pony named Dusk Shine.
Nora: Who? *Googles* … A gender bent Twilight Sparkle? With harem hijinks? Oh Jesus Christ, what fresh layer of hell have we stepped into?  Is this more of Mykan's irrational hatred towards everything FIM-related?
Every day he would go out of his very way to pick on me, or to laugh at the way I looked. I tried to tell him that I couldn't help having three horns and golden wings, but he continued to bother me to such an extent.
Nora: Grand Ruler, I just asked who was that woman in the painting.
Ert: YOU WILL LISTEN TO MY SOB STORY WHERE I TURNED A CHARACTER THAT IS FAIRLY WELL LIKED BY THE FANDOM INTO A ONE DIMENSIONAL BULLY!
"Look everyone, the little foal's going to cry and throw a hissy fit." He would say, and everyone would laugh at me, and making crying sounds expecting me to start blubbering.

I didn't throw any fits,
Ert: Yes you did. You were a little kid, for fuck's sake, of course you did.
but I did run out of the school near tears. I felt so alone. So unwanted… I couldn't understand why everyone hated me, just because I looked different didn't mean I should be treated as such.
Seiko: And now to take his credit away from him, he's making this whole thing cartoonishly simple. There would've been at least a couple of kids who took sympathy on him. Or is this like Subject 23 where absolutely everyone hates him and lines up to kick him in the balls?
Nora: Where does the line start?
(Rankin Bass' Jack Frost- One of a Kind)
Ert: Fuck off
A tear rolled down my face and splashed at my reflection in the water.
Ert: WHAT FUCKING WATER!?
As I got older I began to embrace some of the wonder of being alone, with still some hope that I would make friends one day. I learned many magic spells, but in my spare time I learned amazing things like how to stand up right on my hind legs and seem taller,
Nora: Because defying your biology is something that you can just do in your spare time. Again, not special at all, not a Gary Stu. Just better than everyone at everything.
and doing things with my front hooves like having hands or claws. I even began to teach myself how to dance.
Seiko: Yes, disco, we remember.  We wish we didn't, but we do.
I tried to show off my talents, hoping to earn a little respect from the others, but all it did was increase the tension and the bullying from them all especially from dusk shine.
Nora: Why? Bullies tend to have reasons for bullying people, commonly because they have unhealthy home lives and this is how they take control back into their lives. They don't just hate people that much for being different, to the point where they are determined to hate them no matter what.
He threw an apple at me that got stuck on my middle horn. "Hey, look… that apple's eating a freak show." Everyone laughed at me, and was very depressed.
Ert: That … I just … fucking … come up with better insults, Mykan. These ones suck harder than a vacuum cleaner on steroids. How does that even work? The apple is impaled on his horn. How the hell does something eat something else by getting impaled?
Seiko: And could you expand on your character's grief in more detail than "I sad" please?
So depressed, I began to study harder with magic, and I found something that would help me. A cover up spell that turned my golden wings white to match my color… I also made my middle horn white and made the other two vanish.
Nora: Slight problem with that solution. Everyone who has been picking on you knows what you really look like. You disguising yourself isn't going to work because the people you've been having problems with will know it's bullshit. Plus, your extra horns are just invisible, they're still there.
Now I looked normal, and just in time for one of the biggest events for school ponies.

The Pony Games!
Ert: Which aren't like the Equestrian Games in the slightest. Yeah … kinda weird that he came up with this long before that concept was introduced. Then again his idea of MLP just seems to be that it puts pony in front of absolutely everything, which it didn't really do.
Seiko: Oh please, he doesn't understand how to
A great event where foals learned to become ponies
Nora: So it's a sex ed class?
Ert: *Smacks Nora in the back of the head*
Nora: Worth it.
… They would learn to fly, master their magic, and also, be inspected and judged by the future ruler of Equestria… Celestia… and she had also come to participate in the games herself.
Ert: The ruler of the kingdom participating in games designed for foals kind of feels like Barrack Obama playing basketball against grade schoolers. Either it's a glorified publicity stunt or things are about to get really sad.
I caught a glimpse of her and I couldn't stop gazing at her. Best of all she gazed back at, blinked twice and smiled. "Well, what do you know? I think she likes you." said Dusk Shine.
Ert: … UHHHHHHHHHHHHHHHHHHHHHHH! Celestia is very freaking old! As in, over a thousand years old. And Celesto –
Nora: *Laughs*
Ert: – is taking part in a game that makes me question whether or not he's hit puberty yet. THIS IS KIND OF DISTURBING!
Seiko: And I thought Dusk Shine hated Celesto, why the shit is he suggesting Celestia has a thing for him?
I was amazed. This was the first time he wasn't rude or mean to me, possibly was because of the spell hiding my horns and wings, but I couldn't help but still gaze at Celestia.
Ert: Yeah that's still bullshit. He went out of his way to pick on you and now all of a sudden you're good because you covered up?
The games went well, everyone did their best.
Seiko: I have no idea why, but I grind my teeth every time Mykan describes someone as doing their best. It just comes off as so patronizing. Like they all did a horrible job and he just doesn't want to admit it.
I showed off more of my anthropomorphic tricks which helped me clear through a lot of the trials with ease,
Nora: Yes, walking on my back legs did a lot to help me in events designed for four-legged beings. Why? Shut up! I'm amazing, that's why!
and everyone applauded me. They didn't laugh at me at all.
Nora: YAY! He isn't a freak of nature because he has golden wings and three horns. He's just a freak of nature because he's walking on his hind legs like the mythical hoo-man. THIS IS ACCEPTABLE FOR SOME REASON!
I felt so happy, so wonderful for the first time. Yet every few moments I would notice that Celestia was gazing at me with great interest.
Ert: Uh Mykan? This meme about Celestia?
Ert: That was a joke! She seems pretty chaste, what with being a thousand-year-old being. I can't help but just see her as being not interested.
During a lunch break, Dusk Shine actually invited me to sit with him and some of his friends, and they kept saying how incredible I was, and it was Dusk who persuaded me to go to Celestia, who was eating her lunch under a tree alone.
Seiko: The moral that Mykan seems to be presenting here is that if you're bullied for being different, stop being different and everyone will be your friend.
Ert: That is the kind of fucked up lesson that I would expect from someone like him. The guy who thinks three-dimensional characters are bad and that throwing a reality-destroying temper tantrum is a reasonable response to being dumped.
As nervous as I felt, I went over, but our eyes met. "Nice day…" she said to me. She sounded a little

"Yes."

"For the games… I mean."

"Sure…"
Nora: Ok. Sometimes having people stutter when they're romantically attracted to each other is ok. But having every single character in your story do it just makes them all sound the same. There are a variety of ways that they can respond to this situation. Now that I think about it, that's kind of a problem with this story. You can swap around half of the character's dialogue and not really notice the difference.
We kept exchanging remarks back and forth, and we both felt a little silly… Celestia also noticed my wings kept twitching, and I kept feeling my only visible horn in worry. "Are you alright? Why do you keep feeling your wings and your horn?"
Ert: … … … UUUUUUUGGGGGGHHHHHHHH!
Nora: Hey Celesto! Is that a horn in your pocket or are you just happy to see me!?
I didn't want to tell her, so I just said "Why… am I doing something wrong?"
Seiko: That isn't a proper response to that question. Why do so many writers struggle with something that simple? Question -> answer.
Celestia apologized, "I don't mean it that way." she said, and since I already her name. She asked me what mine what. "Celesto…? I like that name. It means… heavenly."
Ert: NO! IT FUCKING DOESN'T! We checked and Celesto isn't a word that exists in the English language and I doubt Mykan's ability to dig in other languages. Also, yeah he's totally not a Gary Stu. He's just got a super special name.
I blushed, "Really…? Well… so does Celestia. I think it's… beautiful."
Nora: You think the name that's two letters away from yours is beautiful. That's not narcissistic at all.
She giggled softly.

"Um… Celestia… after the games… I know you're the future ruler, but… would you… would you walk home with me?"
Seiko: The obvious answer would be no, as she's royalty and he's a random nobody, but of course she will.
Ert: Again. Celesto TOTALLY isn't a Mary Sue.
She hesitated for a moment, but she agreed. "I will… Celesto- I think you're sweet."
Nora: No you don't, you've been talking to him for five minutes tops.
My heart leapt with joy. She thought I was sweet,
Ert: Yes, Mykan, we just read that. We don't need a play-by-play on it, reading your story the first time was painful enough.
and with my newfound confidence, and hope finally blossoming in my eyes,
Nora: Uh, something is blossoming in your eyes? You're going to want to get that checked out.
I finished the games as one of the top three grand winners along with Dusk Shine. "Hey, you know… you're all right." he said.
Nora: I instantly forget how horrible you were to me and want to be friends with someone who treated me like garbage :D.
It was a sign that he and I would be friends, except when we had a playful wrestle to congratulate each other for our victories
Nora: *Porn music intensifies*
the magic spell wore off thus exposing my horns and my wings.

Everyone gasped loudly, and as expected, many of them began to laugh at me and call me names again. The referees declared me disqualified, thinking I had been cheating all this time using magic and confiscated all my medals and awards.
Nora: Wait wait wait, rewind.
… They would learn to fly, master their magic,
Ert: If they were supposed to learn how to master their magic in these games, then how can he be using magic to cheat? Or are they only allowed to use certain kind of spells, in which case … yeah kinda, that's a good reason for disqualification.
Seiko: Did he use a spell to make everyone forget that he had three horns? Because everyone just seems to forget the moment they disappear from sight.
"Yeah, you're all right…" said Dusk "All right as in wrong, Tri-horned reject!"
Ert: I AM SO FUCKING CONFUSED! Is Dusk Shine really this one-dimensional? "Yay we're best friends! Oh right you have three horns. This is a deal breaker somehow." BULLIES DO NOT ACT LIKE THIS! What's more, why is the entire school so hung up on three horns? I mean really, they hate it so much that they mock someone they otherwise like? IT DOESN'T FUCKING WORK THAT WAY!
Seiko: What's more I think his insults somehow get lamer and lamer each time they crop up.
Celestia saw and heard everything and thought everyone was being very unfair. She saw me run off on my own feeling broken hearted and sore for the last time. "Celesto…?" she called as she raced after me. "Celesto…?"
Nora: Sore? *Snort* You just keep giving me ammo for the porn music joke. Tell me, did you give a manly moan when Dusk Shine was thrusting his elongated member into you?
Ert: *Wretches into a corner*
Nora: Ok probably went too far here. Hell I'm not even really that much like this, I'm just constantly speaking in sarcasm to cope.
I stopped and turned to face her. "Well… what do you want?" I asked almost sharply. Celestia walked up to me. "You… you promised to walk home with me. Remember…?"

"Aren't you going to laugh at my horns and wings too? Everyone else is."
Seiko: For absolutely no reason. It's one things if kids do it, but now entire crowds are doing it, and with the medals being taken away, Mykan is trying to depict Celesto as being the victim of systematic racism.
Ert: YEAH KINDA! Mykan, you aren't mature enough to tackle something
She shook her head and said with honesty and truth, "I think they're handsome. Much better than the way you tried to hide them with magic."
Seiko: Ok, so is the moral it's ok to hide who you really are, or it's ok to show who you really are so long as someone finds it attractive?
Ert: Either way it's eye-roll-inducing.
I felt a little better hearing that from her, but still, "They're terrible. They make me different from every-pony else?"

"But that's what makes you so grand, unique and special."
Nora: Considering the Grand Ruler seems to squash out uniqueness under his rule, especially in future stories where no one is allowed to criticize him, this comes off as unbelievably hypocritical.
Celestia said "Everyone is special in the own way. Combine that with your sweet personality, why and filly would consider herself lucky to be seen with you."
Ert: Filly = little girl. HOW FUCKING OLD ARE THE PEOPLE IN THIS SCENE!? Because Celesto is supposed to be talking about the grand heartbreak of his life and frankly it just come off as him whining about how tough grade school was for him.
Celestia was very kind-hearted and understanding.
Nora: Duuuuur. I dumb reader. I need genius Mykan to point out very complex concept to me.
She never judged anything by how it looked, but why what they could do. It became clear to me that even though she was future ruler of Equestria, I had made a friend. Having one friend was better than having none.
Seiko: He said that like it was supposed to be profound. Needless to say, it isn't.
As I grew older I mastered more magic, and skill, and continued to practice my own arts.
Nora: Like? And don't say standing on your hind legs because that doesn't really do anything. Seriously, how is it more effective?
I even taught Celestia some of my tricks like how to stand on your hind legs and do things with her own hooves instead of relying on magic.
Nora: That's it?
Ert: Aside from picking things up, I fail to see what hooves can do that magic can't. Even then, magic probably does it better.
Celestia even taught me some other types of spells even how that when in future, she'd help raise the sun in the sky and welcome the day. We were great friends, she and I, getting closer and closer every day.
Nora: Mykan's style of story telling. "And then this happened. And then this happened. This person is X. And then this happened. And then this happened. This person felt Y. And then this happened. And then this happened." And so on and so forth.
Celestia believed and showed me that friendship was a very powerful gift, and she felt honored to share it with me, and I felt the same way, but I also felt strongly about believing.
Ert: Still? You didn't bring up believing at all in this flashback before. How can you "still" feel strongly about something that you never so much as thought about before?
Seiko: Also he's talking about friendship. Yeah. The self-insert of the same Mykan that said this:
My happiness comes from HATE and POWER… not LOVE and COMPASSION.
Seiko: I feel like he's one of those people who just says whatever helps him win an argument and constantly tramples on his own ideals the second they stop being convenient to him.
Until I met Celestia, nothing went too well for me, but I kept on hanging on trying my best, and things started to work out fine. Celestia liked that too.
Ert: Everything was bad and then it wasn't! Funny how I managed to describe in seven words what took Mykan over a thousand.
Eventually, Celestia was crowned princess, and I couldn't be seen with her much anymore.
Nora: It was ok before, however. Mainly because Mykan thinks that royals can fuck around if they're not the ones wearing crowns. Well you don't get "crowned" a princess, but that's more Hasbro pulling the old Princess=good and Queen=evil card. Screw them, I want my queens.
We both didn't like that, so I decided to enroll as one of the palace guards, training myself for combat, and getting stronger, not only did I graduate with full honors,
Ert: Graduate from WHAT!? Pony school!? I don't think they have a division dedicated to combat training.
but I qualified for a special tournament that would decide who would be captain of the guards, and serve as Princess Celestia's right-hand pony.
Seiko: I guess the first thing to go out of the window in Celestia's reign was promoting people based purely on merit.
As fate would have it, Dusk shine and other bullying ponies entered the tournament as well, and hadn't changed a bit.
Nora: Yeah, god forbid they act like actual people. If they did, then they couldn't be one-dimensional bullies for the Grand Ruler to be sad-face over and then eventually kick their asses for shallow satisfaction.
Now they were ruder than ever, and continuously picked on me trying to weaken my confidence. "Give up, Tri-Horned Puke!"
Ert: OH MY FUCKING GOD! Get some real fucking insults, Mykan! You seem to dish them out whenever you're angry at someone for not singing the praises of your drek work! Be creative.
snapped Dusk "No way the princess is going to want a freak show like you by her side."
Seiko: This has just become a special kind of pathetic. It was one thing when they were kids. Now they're adults. Mykan is just creating one-dimensional stereotypes to drum up cheap sympathy for Celesto.
I paid no attention to them and just kept on believing in myself, and the way Celestia kept gazing at me indicating she also believed in me.
Nora: And the difference between believing in someone when that person is your friend is something that will never be explained. Because there's no real philosophy behind "believing" as it's just something Mykan shouts over and over again. There's a zealot joke in there somewhere.
Ert: Let's not.
As the tournament progressed I did very well, thanks to my skills and training, and even my anthropomorphic skills proved amazing.
Nora: Still waiting on how a unicorn standing in a position its body isn't balanced for helps it in any way.
I was still taunted at and teased by Dusk, and I even found out that all he seemed to care about was winning just so he could be by the princess's side,
Seiko: … You mean that thing you're doing?
Nora: He's a main character, so it's ok.
and he only cared about her beauty… her looks! This angered me severely, and made Celestia feel unhappy to overhear it as well.
Ert: And she didn't kick him out right then and there – why? Oh right, because while Dusk is made out to be a villain for only viewing her as arm candy, when you get down to it, Mykan only wants Celestia as a girlfriend for his self-insert.
Nora: Hi-ho hypocrisy!
At the end of the tournament, it was down to me, and it was down to Dusk. "I'm going to enjoy taking you out, you manure pile." he snarled at me.
Ert: *Smashes face into desk* Make it stop. Please just make it stop. I don't know what victim complex Mykan has to turn a gender-bent Twilight Sparkle into a bully for his self-insert. I just know I want off this bullshit train.
Nora: There, there Ert. *Pats him on the back.* There, there.
I said nothing and just merely concentrated. I did very well, as best I could, but it when came to water breaks, I began to feel sleepy and tired, and the worst part was, I lost! Dusk had won.
Ert: OH LET ME FUCKING GUESS! Dusk drugged him. Because Celesto could never have lost fair and square, could he?
Accepting my defeat, but still feeling rather disappointed I walked off, but when Dusk went to Celestia to accept his "Prize" as he called it. It was then revealed that he had cheated in the tournament by putting a sleepy potion in my water trough, this was what made me sleepy
Seiko: And for some reason Mykan thought we had to be told that a sleepy potion makes someone sleepy. I'm just wondering, who does he thinks actually reads his stories? Does he honestly think there's a five-year-old somewhere who is eagerly waiting for Lightning Dawn to charge forward and get knocked on his ass for the thirteenth time that week?
Nora: Not out of the question.
and Dusk's victory assured. "I did it for all of us…!" snapped Dusk. "Who the heck wants the three horned mistake by their side."
Ert: Ok, seriously. Mykan, a reason. Why is having three horns something that gets you this much scorn? Are three horned unicorns the sign of the end-times or something? That's the only thing that would make this much sense.
Celestia lost patience, and disqualified him herself. "You are unworthy of being a royal guard. You are a bully, and a cheater. You have no honor, no respect, and no care for others who seem different."
Nora: And the princess is talking like a five-year-old. Which is sadly very par for the course with this comic.
Dusk tried to protest, but he was thrown in the dungeon for the rest of the evening.
Ert: … Bit of an overreaction isn't it? I mean he did drug someone, but overall the person was unharmed.
Seiko: It could've been life threatening based on what the event was. The problem with that is that Mykan has been refusing to tell us anything about this tournament. Just that Celesto's skills helped him. Somehow.
Nora: He won by doing thing!
…

With dusk disqualified, that indeed made me the winner. I was knighted as the captain of the guards, for fighting fair, showing respect, believing in myself, but most of all… because I believed in my bond with Celestia.
Nora: Truly an essential part of being captain of the guards. Question. Why didn't they look for someone who was, you know, already a guard? Who knew the other guards and was familiar with Celestia's castle already?
Only now I was beginning to feel more than just friendship towards her.
Ert: PFFFFFT! Only now. Don't bullshit me, Mykan. You've been doing it since chapter one. I've gotten very good at seeing through it.
After assuming my place as captain, I took my duty to heart and helped lead the army against any evil forces, and kept Celestia well protected. I often got to stand by her side too, but she preferred I call her by name and dispense with the formalities.
Ert: Considering Equstria, I imagine he didn't get many chances to fight.
Seiko: And when you say "but," it's supposed to be something that connects to the first object, usually in a contrasting way. Like this. Lightning finally had sex with Starla, but he was a massive disappointment.
As time went by, the kingdom began to respect me being captain, and some began to understand my ideas and hopes of believing and friendship.
Ert: YOUR IDEAS!? FUCK YOU! You're just going to hijack the idea of friendship in FIM and say "Oh yeah, that was my idea all along." Screw you! Mykan, you wrote Celestia as having the ideas of friendship, you can't backpedal on that now!
Nora: But Celesto isn't a Gary Stu! He's just responsible for EVERYTHING in Friendship is Magic!
One night, during a grand gallop ball,
Nora: Oh come on. The episodes where the called it the grand galloping gala were out by this point. You should've known better, Mykan.
I was summoned before Celestia, because she had a gift for me as a reward for all my services, kindness, loyalty, and various other fields. She presented me with a red cape with golden marking sewn on it.
Nora: Since Mykan refuses to describe it, like just about everything else in this story, I choose to envision it as a cock.
She made it herself, just for me to go with my golden, jewel encrusted armor. It suited me very well, and the whole kingdom agreed.
Seiko: Celesto would waste everyone's time with a kingdom wide survey of his latest wardrobe. Probably punished any dissenters with exile.
I kissed Celestia's hove and asked "Princess fare… May I have this dance?"
Ert: You can't just randomly throw in Middle Ages-sounding words Mykan! That's not the world you set up!
She accepted, and I escorted down to the ballroom floor, and everyone cleared the way to give us plenty of room. The music began to play, and as we danced beautifully, we began to sing to it.

(Style of Strawberry Shortcake- Beautiful you)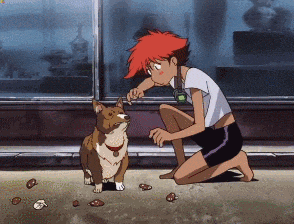 Nora: I suppose we should thank him. That's a page of shit we don't have to cover.
As the song ended, Celestia and I were lost in each other's eyes, and then, right in front of every pony in that ball room, we shared our first kiss. Every pony cheered and applauded.
Seiko: And they're all ok with him having three horns and golden wings now? Well Mykan wants Celesto to be happy so I guess he's done with that little sub-plot to nowhere.
Celestia and I had fallen in love, and we grew closer and closer to each other every day. Sharing ideas, hopes, dreams, and then… one day… Celestia came to me… and proposed!

"What…?" I said unable to believe, "Us… Marry…?"
Ert: I guess I should be surprised that Mykan is ok with a woman being the one to propose but I'm so sick of his bullshit I can't muster up the urge to care.
Celestia explained it was a marvelous idea, this way all their dreams would come true and Equestria would become one of the most peaceful and prosperous realms in the known Dimensional Universe, but most importantly because she loved me.
Nora: Yes, they would become the most prosperous realm in the multiverse because of Celesto's magic tri-penis. Or something.
Ert: He's not a Gary Stu, he would just make Equestria the most prosperous nation in all of reality.
I loved her too, very much… I was captain of the guards which was the next best thing to being actual royalty, and it really would be a chance for me to show everyone the true magic of friendship and believing. So I accepted her proposal.
Seiko: There's no real difference between the two, stop pretending like there is. And Celestia would've been showing off friendship by itself.
We planned to announce our engagement at the next year's ball, and all my time, I spent making the Rainbow Rod, as a gift of affection to my fiancé, channeling power into it,
Nora: Uh … also I made the Rainbow Rod then. See? That totally wasn't a shoehorned in explanation! It flowed so naturally!
however… on the eve of the ball when we were to announce the engagement the kingdom was attacked…

Celestia's sister, Luna, jealous of her sister's duty in raising the sun, and that she had found true love while she herself had not.
Ert: Fuck you. Luna didn't turn evil because she was jealous of Celestia's Gary Stu boyfriend. Plus it was eventually confirmed in the MLP comics that Luna's transformation into Nightmare Moon wasn't consensual.
She had transformed into a demonic creature known as Night Mare Moon! Her plan was to overthrow her sister and cast eternal night on the kingdom.
Ert: Yes, Mykan, we saw FIM too. It's a little late to be bringing in a much better story.
She and her evil followers wasted no effort, and in the struggle the guards and I sprang into action. They fight was long, and the evil ones were tough, but I had to protect Celestia, and that was the first time that I had summoned the Uniforce, and blasted all her followers out of action.
Nora: Let me guess. It was a long tough fight in which no one was hurt at all.
Seiko: What followers exactly? It was implied that Luna nearly taking everything over was a one-person show.
*Regular POV*

"The uniforce is the ultimate power of the rare golden horn."
Ert: Not a Gary Stu. He just has a horn that gives him access to the ultimate power. Yeah this is why I don't have a counter for this guy. I'd be dinging it every three seconds.
Grand Ruler said, "By using the uniforce, a unicorn may very well have the power to increase its battle capabilities to infinity!"
Ert: Not a Gary Stu, he can just increase his battle – oh fuck it.
Nora: TL;DR. Mykan said his self-insert wasn't a Gary Stu. Mykan is a liar.
Lightning and Krysta were shocked and amazed. "Whoa…! Infinite power!" cried Lightning. "No wonder…"

"But wait…" said Krysta, "That doesn't explain how you ended up here."
Seiko: Well, my expectations are nice and low. Let's see if he can somehow manage to shatter even them.
Grand Ruler explained that, at the time, the uniforce could only be used for an instant as it focussed all the energy of the unicorn into one concentrated bust of magic. "After I had used it on Night Mare's minions, it left me drained of all my power and strength. I had nothing left to fight off what happened next."
Nora: And that's why you were completely drained after you and Lighting Ka-me-ha-me-haed Titan, right? Oh wait …
Ert: I bet Mykan thought that he was being clever there. Having Lightning faint every time he used the Uniforce. Then he went and fucked it up.
*Grand Ruler's POV continued…*

Night Mare managed to overpower me in my weakened state, trapped me inside a large gem, and hurled me out of the kingdom, straight for dimensional space, where I would be lost.
Seiko: Wow. You did it. I was expecting absolutely nothing and you still managed to underwhelm me. That's an accomplishment
Nora:  Is it Nightmare Moon or Night Mare?
All I could see was Celestia reach out and scream, "NO…!"

"CELESTIA…!"

Then, in a bright flash, I had passed out.
Ert: So, in order to make it so that Celesto isn't a Gary Stu, Mykan did the following:  made it so that he got bullied and then got banished to another dimension. That's it. Uh. I'm not exactly following your plan here Mykan.
…

When I had awoken, I found myself free from the gem in a distant, uninhabited, and unstable, dimension. All alone, lost, and with no hope to ever find my way back to Equestria. I didn't know how far I had come. I had never been to any outer dimension before.
Nora: Then why the heck was Celestia convinced that you would help make your nation the most prosperous in all of the multi-verse? Doesn't sound like something you can do with no knowledge of dimensions.
I realized that if we're going to live in this place, it had to be made suitable.
Seiko: Or you could go to dimension that wasn't unstable. Whatever that does.
So, using all that I had learned and master, I fixed the world up. I made the forests, the mountains, the waters, the skies, and form what Celestia had taught me, I learned how to raise the sun and the moon, and control night and day.
Ert: He's not a Gary Stu. He just terraformed an entire dimension.
I had changed the dimension to a lovely world, but I was still lonesome and longed for companionship, and so… I decided to create the first life forms of this new world. I tried with all my might, but was only successful in creating winged unicorns, I could create nothing more.
Ert: He's not a Gary Stu. He's just FUCKING GOD! Mykan, stop kidding yourself. You have, on your hands, a fucking prime example of a Gary Stu.
They were the very first that would help me start a world of my own, my own kingdom… a new life to help me overcome the sadness that lingered in my heart.
That kingdom had since become… Unicornicopia.
Nora: And here I had been thinking that it was the land of pretentious poets.
With that, I had assumed my rightful position, and adopted my royal title, The Grand Ruler. I never wanted to be addressed by my real name again for all the bad memories it brought me,
Seiko: So instead he forced everyone to call him by a name that makes him sound like he's on a power trip. Charming.
and with all my might, I vowed that evil had taken away everything I loved… I would never allow it to continue.
Ert: And despite that he only sealed away Titan and did nothing to stop Serpent-Terror. And he basically relies on Lightning to do everything.
I and my new subjects began to train, I even learned how to master the uniforce, and learn more about it so using it would not exhaust me so much if ever I would need it again.
Nora: Your subjects are training? Then how come they can never do anything of value?
I vowed that me and my race would become strong, and dedicate our lives to binding and staving off evil to maintain peace throughout the rest of the dimensional universe.
Ert: A vow he never really went through with because he's too busy lounging around doing NOTHING!
*Regular POV*

Grand Ruler sighed heavily, and Lightning was at a loss for worse, while Krysta blew her little nose "That's so beautiful and sad!" she sobbed.
Nora: FEEL THIS WAY READER! YOUR SUPREME RULER AUTHOR HAS COMMANDED HOW YOU SHOULD FEEL!
Lightning then asked, "But sire… now that you've found Equestria, why didn't you go with Rhymey?"
Seiko: Lightning, don't you remember? Logic is outlawed.
His mentor explained that he couldn't just leave Unicornicopia. "I cannot abandon all my subjects after all this time and all we have endured. I have changed so much, Lightning."
Ert: You don't do DICK! Don't pretend otherwise. You essentially sit around your palace jerking it all day.
Even still, it had been well over a-thousand years since he had seen Equestria, or Celestia. Even if he were to go back and even if Celestia was still alive… would she recognize him after all this time? Would she even remember him? Would she still have feelings for him? "I really have not much to hope for or expect by going back now."
Seiko: Yes she will, stop insulting our intelligence.
"Oh, Master!" sighed Lightning.
Nora: You-know-what intensifies.
Grand Ruler just stared at the statue once more. "Celestia…!" he said deep in thought "If only I could… nothing would please me more than to see you again."
Ert: But I can't do it because I am determined to be depressed because twagic.
"Hey…" Krysta whispered to Lightning "Do you think Rhymey's okay in Equestria?"

"I don't know." said Lightning.
Ert: And then Rhymey was torn to shreds by a swarm of rabid tinder-wolves and no one saw him again but no one cared because he was an annoying twat. THE END!
Nora: Ugh. How many chapters are left in this nightmare?
Seiko: Eight more. That puts us around two thirds of the way through
Ert: Why do I do this to myself?
---