1399: When You're Strange – Chapters Three and Four
Posted: April 28, 2016
Filed under: Mass Effect, When You're Strange
| Tags: Herr Wozzeck, Mass Effect, Romance, Sci-Fi, Video Game
91 Comments
Title: When You're Strange
Author: Actually-Fen-Harel
Media:  Video Games
Topic: Mass Effect
Genre: Romance/Sci-fi
URL: When You're Strange: Chapter 3
URL: When You're Strange: Chapter 4
Critiqued by Herr Wozzeck
Hello ladies and gents, and welcome back to When You're Strange! I'm your host Herr Wozzeck, and we're back on track with this thing. What sorts of shenanigans shall we get into today?
Well, let's find out, shall we?
We open our chapter with this:
The Spectre Requisitions officer was a relatively attractive, if bare-faced turian, and when his sub-harmonics registered surprise and mistrust at the human asking for Spectre stock, Shepard growled at him. "I'm Commander Taren Shepard, the Council just made me a Spectre. So unless you want your bare face shoved through that console, and your short fringe tied into a girly bow, I suggest you check my credentials, and open up the stock I need. Or shall I call Executor Pallin down here and have him do it for me?"
Whoah, lady, calm your tits! The Council literally just made you a Spectre. I mean, shit, can't you wait a few minutes?
The officer's mandibles slackened and his eyes went wide as she spoke, and his sub-harmonics screamed indignation at her insults and threats.
And you're not showing us what he's saying because …?
It created a great deal of interference on Shepard's translator, and she grimaced as she reached up to her earlobe, pinching it fiercely to deactivate it. She spoke in a turian dialect reserved for commanding officers that were speaking to their subordinates. "Look, quit your bitching and just get it done! I don't have time to stand around and listen to your petty indignation!"
Oh, right, because letting him speak would confirm that this Commander Shepard is a bossy, mean little bitch. Never mind …
Also, I thought humans were physically unable to pronounce turian words. My knowledge on that could be dodgy, but that strikes me as odd. Also, "dialect reserved for commanding officers to subordinates"? That's called jargon, lady: it's not dialect, not by the technical definition of it.
The turian looked at her like she'd suddenly grown a second head, but did as he was told. After her ID checked out, he made the effort to speak in Common as he nodded to her. "Alright, it's done. Just access the kiosk to get your supplies." He went quiet and busied himself with his console as soon as she looked away from him to the kiosk, reactivating her translator absently as she opened the interface.
He then turned to the Council and was like "what the fuck were you thinking making this woman a Spectre."
She scrolled through the long list, seeing a ton of upgrades that she desperately needed, and more than a few that her team could use as well. She bought almost everything. Coming from a rich family, even though they were all dead, occasionally had its advantages.
Wait, she's a blue blood? Uh … Fraug, the Spacer background couldn't have been that rich, could it?
The officer looked up as his terminal displayed everything she bought, and he sighed as he stood, walking to the back room.

Garrus tapped a talon on her shoulder as she finished her purchasing, and whispered to her so the other turian wouldn't hear him. "Taren, that might've been a little extreme. He was just doing his job, after all.
Thank you, Garrus. At least someone is calling her on her shit.
*gives Garrus a redemption cookie*
Also, how did you know which dialect to use?" His own sub-harmonics trilled with curiosity as he finished speaking.
…
*snatches redemption cookie away*
Good job, Garrus, you just set the Library's record for the fastest revocation of a redemption cookie, ever.
She turned to him and sighed, keeping her voice similarly low as she answered. "If you want something done right, sometimes you have to be a little… Crass. Tact doesn't always win out, and you usually end up sounding like a limp-dicked salarian if you rely on it all the time.
Uh-huh. Sure. I'm sure this flimsy little excuse sounded fine in your head, and in fact it might've worked … if we'd known what the requisitions officer actually told you before you threatened to shove his head through a computer. Because see, here's what you don't realize: since you didn't show us what the officer said, we can assume anything. Maybe the requisitions officer was being unusually resistant. I don't know. But "surprise and mistrust" could be anything, including "mostly surprised and just a little skeptical."
So good job, author: Taren Shepard is still nothing but a trigger-happy bitch.
Right?
And I don't know you well enough to answer your question."
Thus continuing your streak of being an unlikable bitch.
The officer came back out then, pulling an anti-gravity unit with a large crate hovering over it. As he started to take things off the shelves and pack them in the crate, Shepard occasionally interrupted him, making grabby hands towards certain items he'd picked up, and either equipping them, or handing them off to one of the two aliens behind her.
*shrug*
Hey, if the fic wants to sum itself up, I'm not gonna complain. That's less work for me, you know!
When she finally grabbed the new sniper rifle she'd bought for her turian team mate, she turned with it held lovingly in her hands, and looked at him. "Now Garrus, this is a very special gun. I want you to treat this gun like your first born child, like your bondmate, your lover, your parents, and anything else that might be especially precious to you, combined. This is the best sniper rifle you will ever own. Well, until there's an new version, at least." She smirked at her last statement, and slowly handed the work of art of a rifle to him.
Oh, so you don't know him well enough to tell him how you know turian dialects, but you know him well enough that you're willing to buy him the best sniper rifle you can get your hands on and just give it to him. You give it with the condition of "treat it well," granted, but you're still doing that.
*facepalm*
Also … Good Lord, the ship tease in this …
Garrus eyed the gun like a thirsty man eyes a tall glass of water. When he grasped it in his hands, he immediately went to the equipment modification bench, and began taking it apart, installing the mods she'd just bought for it.
Wha- and she bought mods for him too?
*headdesk*
Good Christ, woman, you met this dude less than an hour ago! I know most players of the game would mindlessly do something like this anyway, but here in the real world? Come on!
He then programmed the DNA ID pad with his blood and talon-print, bonding the gun to him forever.
Wait, what?
*scours the Mass Effect wiki*
So apparently, these weapons are able to lock to a single person with a "DNA ID pad" which requires both a fingerprint (which, would turian "talon-prints" even work the same way a human's fingerprint would?) and a blood sample. You know, despite the fact that this technology does not exist considering you can generally pick up any weapon you find in this series and use it.
*BAM*
Why do I get the feeling this is only the beginning?
He reassembled the rifle, and as he pressed his talon to the pad, the gun flickered to life, glowing a light blue, which matched his visor perfectly. Shepard was pretty sure, by the look on his face when he saw his new rifle come to life, that he came in his pants.
And now guns in this series glow. I thought this was Mass Effect, not Tron!
She snickered and turned back to watch the officer grab Wrex's new shotgun, and she grabbed it from his hands, then tossed it back to Wrex with a wink. Wrex grinned as he eyed his new beauty, and went to install his own new mods, promptly shoving Garrus out of the way as he started methodically taking the gun apart.

Shepard waited for him to finish, then moved to the bench herself, taking out several different guns and keying them to her DNA and fingerprint, installing mods, and laying a kiss on every gun before holstering it.
Wow, she literally is not above kissing guns. Like, why did you just kiss all the guns?
When she turned back to her team mates, they were both giving her an odd look. Wrex was the one to finally ask. "Shepard, why did you just kiss all your guns?"
Because if she's going to show affection to something, it's definitely not going to be any of the actual characters. Except for Garrus. Because, you know, ship tease.
Shepard laughed. "It's just a tradition of mine, Wrex. I treat my guns like lovers, gotta give 'em affection to keep 'em happy."
Well, that doesn't sound creepy at all!
She grinned as Wrex seemed to accept the explanation, and she laughed again as Garrus blushed.

Her eyes moved to the turian behind the counter, still grabbing items off the shelves and tossing them into the crate. She changed again to the turian dialect she'd used with him only minutes ago as she raised her voice to speak to him. "Hey are you almost done back there? I'd like to get out of this hole in the wall sometime today."
"It's a good thing I never told the audience how much stock I actually bought, otherwise I'd look like a total bitch!"
The officer growled, and his sub-harmonics squealed that he was almost at the end of his patience for this impetuous woman. He forced himself to speak Common again. "There's…" He looked back at the list on his terminal, "Six more items, Spectre Shepard. It'll only be a few more moments." He strained out the answer as politely as he could.
See? He's actually trying to be polite! What gives, Taren!Sue?
She nodded her approval, then leaned her hip against the mod bench to watch him as she waited. She swiveled her head to look between Garrus and the turian that was hurrying around behind the counter a few times, then rounded on Garrus as she spoke quietly, but just loudly enough that the officer might pick it up. "You know, I'm glad I picked you out of all the turians on this damn station to watch my six. You're much better eye candy than that bareface ever will be." She smirked as Garrus' neck flushed dark blue, and she heard the officer's snarling growl as he clicked his mandibles to his face sharply, his sub-harmonics roaring anger at her as he threw the last item into the crate with far more force than necessary.
Um, first of all, you know that sub-harmonics only show up when a turian says things, right?
Second of all … wow, woman. Seriously? Telling someone that he's hotter than the shopkeeper just to spite the shopkeeper? Could you be any more of a total bitch right now? Like, seriously, I'm sure this sounded witty in your head, but as we read it, it comes off as being needlessly mean-spirited, and especially to someone who tried to be polite even after she threatened to shove his face into a computer screen!
And now? Well, now that you've gone and done something ridiculously petty like that, I think he's well within his rights to just cut the good customer service and resort to violence on your ass.
He tugged the anti-gravity unit out from behind the counter roughly, sending it and the crate careening towards her.
You know, like that.
She caught the handle and stopped it as the items in the crate jostled around angrily. The officer glared at her, and she sneered a smile at him, tossing a turian salute at him before she turned, shiny new equipment in tow, and headed for the elevator.
Well, that didn't take long: three chapters, and I already hate this bitch. This isn't the fastest I've ever come to completely hating a character I'm meant to like, but good lord, this comes close. Like, there's a difference between being a strong, independent woman, and then there's just being a petty bitch. And I'm sorry, but this woman crossed into "petty bitch" territory in this scene. Like, who would think this is a good character? She's not even a good Renegade Shepard!
*headdesk*
She was interrupted by her omni-tool bleeping an urgent message notice, and she opened it to find a message from Anderson to meet him and Udina at the Normandy's docking bay. They piled in the elevator and she hit the button for the docks.

The speakers blared a news report about Eden Prime, and Wrex scratched his ass through his armor as they waited for the slow elevator to deliver them to their destination. It finally opened, and they trudged up the ramp towards the Normandy. She turned to Wrex as they neared the two humans standing at the docking ramp. "Wrex, take this shit aboard, would you? Hand it off to Gunnery Chief Ashley Williams, she'll know what to do with it all. Garrus, go with him. Ash can give you both a tour after she's done."
"But Taren, this is fic!Ashley, who is a racist -"
"Shut up! I have to set her up to get bashed by me somehow, don't I?"
Garrus and Wrex nodded as the krogan took over the anti-gravity unit controls. "Shepard." He said, as he turned towards the airlock. Shepard smirked as she watched them both go, watching the gait of the two males.
*ducks*
Oh God, Cerbersheep, don't! Don't launch the gong into this room!
Garrus had a shy swagger to his walk, which she grinned at.
And now Garrus is being turned into a moe love interest for Shepard to ogle at. Like, "shy" swagger? What the fuck?
Wrex had more of an over-confidant stomp. She had to bite her lip with sharp teeth hard enough to make it bleed to keep from laughing at the sight.
*frown*
Wait, why does she have sharp teeth? That doesn't make sense.
Unless …
*gasp*
Why, author? I actually like Rin!
After this, we get some plot regurgitation of Anderson's stepping down, blah blah, mental note to punch Udina (which, to be fair, a lot of players wanted to do that, so it's hard to hold that against Bitchy McBitcherson here), gets onto the Normandy, and …
As she cleared decon and entered the cockpit, she looked over at Joker, the Normandy's pilot. "Hey Joker, take us out. Engage stealth systems and head to the terminus systems. We'll wait there for further instructions."
Further instructions that you don't have because you didn't bother to ask Udina or Anderson about the leads they presently have in that bit of plot regurgitation I skipped over! Good job, Shepard!
His hands began to fly artfully over the consoles in front of him before he even responded. "Aye-aye Taren. So, sucks about Anderson, huh?" Shepard nodded in agreement. "But hey, at least we still have you, with that stick up your ass.
No no, Joker, what we have is a case of this:
In fact… Y'know what? I'll be back.
*steps out, comes in with electronics, builds a buzzer*
Ah, this will do just fine.
*hits buzzer twice*
"Strong, Independent" Woman Count: 2
And hey, you've finally got someone else on board with the same stick up their ass."

She raised an eyebrow at him. "Who are you talking about, Joker?"

He looked back at her. "That turian, Garrus or whatever. Though I'm pretty sure his stick is bigger than yours."
*snerk*
She belted out a laugh and shook her head. "You're somethin else joker."
"Yeah. Somehow claiming that the man who is slowly being turned into a moe love interest has a bigger stick up his ass than the girl who literally told her squadmate he's more attractive to piss off a shopkeeper. That's cute."
He grinned. "But that's why you love me. Gotta love the wise-ass cripple."
I have a wise-ass cripple who would've conked this Shepard over the head eight times over by now …
She snorted and shook her head again. "Yeah, just make sure that ass of yours doesn't eat the brains you need for piloting this heap like a god. Then you'd be a useless wise-ass cripple."

He turned his chair around, his eyes wide in mock shock. "Wow, Taren; did you just say I piloted like a god? I didn't know you cared so much!" He clutched his hand to his heart and pretended to pine after her as she laughed and walked out of the cockpit.
Is it wrong that, in making this Shepard a complete bitch, Joker has somehow become a better wise-ass than he usually is in fanfics? That's … um …
*headdesk*
Anyway, that ends Chapter 3. Chapter 4 begins with…
The CIC hadn't changed since Anderson was in charge,
Um, lady, you literally just got the ship from Anderson. Like, three minutes ago. What in the world could be changed in that time?
*BAM*
so she was about to hit the elevator to talk to her actual team mates, when her XO Presley waylaid her. He mostly complained about Anderson being gone, but he finally got to his real point: his aversion to the aliens being brought on board what he saw as a human ship.
And this fic's horrible tendency of telling what other people said and not showing what they actually said continues. Aren't you guys just glad we're dealing with this bastion of shitty storytelling?
While she understood that it had been a human ship, it was her ship now, and she wasn't going to hear any insubordination on it.
*facepalm*
"Ma'am, I hate aliens!"
"INSUBORDINATION! You're being demoted to the mess hall for the rest of the week!"
"But -"
"No buts!"
"Presley, I like you, so I'm gonna be nice about this. The aliens are here, on this Spectre ship, because I need them for their skills. We'll probably pick up more aliens along the way, so I would appreciate it if you could keep your prejudices in check, because if I hear about this issue again, you and I are going to have to have a private chat in my office about exactly why you shouldn't be on this ship with that attitude. Now, is this going to be a problem after this?"

He quickly snapped a salute to her. "No Ma'am."

Her face fell as he said 'Ma'am', and she rolled her eyes. "Presley, call me Taren or Shepard. You should know better by now." She gave him an encouraging smile.

"Yes Ma- er I mean yes, Shepard." He looked like he'd just swallowed a toad.
There you go, Taren. See? It's not so hard to be reasonable about this shit, now, is it? Perhaps you should adopt that strategy for everything, yes?
She bit her lip for the second time in the past half hour, trying to keep the smile off her face. "Good man. And spread the word, please. This is no longer a military vessel, and I don't want to hear my rank or 'Ma'am' come from anyone's mouth on this ship ever again." She smiled and nodded towards the console in front of him, indicating that he should get right on it.

"Sure thing, Shepard." He turned to the console and started typing a ship-wide message.
Um, ma'am, you're still technically part of the Alliance. Therefore, you're still technically part of the Alliance military. The game makes it pretty explicit that while you now mainly take your orders from the Council, you still work for the Alliance regardless.
So therefore, Taren, the Normandy is still technically a military vessel!
*BAM*
I can get wanting to be more informal about how you're addressed, but come on, you're really going to go as far as to say you're no longer a military vessel? Damn, woman, that's just stupid!
*hits buzzer*
"Strong, Independent" Woman Count: 3
She turned and walked down the stairs to the mess hall. As she entered the room, everyone stood from the tables. She rolled her eyes. "At ease, before you sprain something. You'll be getting a message from Presley in a moment explaining why you should never do that again."
And multiple people will throw their food in the air and wonder just what kind of idiot has been left in the care of the Alliance's test run of the Normandy …
She shook her head and huffed, storming towards the fridge, nodding to Alenko as she stuck her head into the fridge, and sniffed a couple of times.

Several crew members looked at each other with confused expressions, but sat down anyway. Shepard grabbed an amino-neutral nutrient shake that looked mildly interesting, and turned around, kicking the fridge door closed in time for everyone's omni-tools to blare out an urgent message alert.
*facepalm*
Amino-neutral? What the fuck does that even mean? Like … Is that a reference to the whole levo vs. dextro thing in canon? Because I'm pretty sure humans are levo eaters. And I'm sorry, how the fuck are you getting something amino-neutral? Because to say that is to disregard how amino acids actually work. Or maybe she just likes the taste of glycine or something. I don't know.
Either way, why is that a sentence that exists in this fic?
As they all read the message, the confused expressions turned to ones of understanding and comprehension, and they all settled to chow down on whatever was in front of them amicably.

Shepard smirked to herself
*GONG*
*ducks*
Dammit, Cerbersheep! Stop launching gongs over my head!
and headed to the elevator, slurping the shake down as she went. She hit the button for the engineering deck, deciding to go have a chat with Ashley. She figured she may as well give her the same speech she gave Presley, and make sure there weren't any more prejudice issues on board her ship. 'Then maybe I'll make a point to have a chat with Garrus and Wrex, just to emphasize to Ash that I have their backs."
…
I hate being genre savvy in Mass Effect fanfiction.
She smirked at the thought, and the elevator doors opened to reveal the large cargo bay in front of her.
*GONG*
*ducks again*
Well, at least Cerbersheep's aim is a little better this time. Shame it didn't get to move at all.
She stopped by the Normandy's own requisitions officer, glad that she wouldn't have to deal with the barefaced turian from C-Sec, since she'd bought the license from the kiosk while she was there.
What, you mean the turian who was just doing his job that you were needlessly nasty to?
She handed the human male in front of her the license, along with several others she'd made sure to pick up from the Citadel. She had a short chat with him, then headed towards Ash.
Good Lord, this fic loves to summarize itself almost as much as it loves to play up how strong and independent its unlikable Mary Sue is…
Ash was obviously busy, in the middle of a video call with another human female that looked an awful lot like her. 'Ahh, a family call.
Oh, good, this fic actually remembered that Ashley is a family girl, who really –
Well, she can chat with them again later, this is important.'
*facepalm*
Shepard, you're not going to be on the field of battle for a while yet, considering you still don't know your next destination. Not to mention this might not be something Ashley gets to do a lot. Contrary to what you might think, your conversation about species relations can wait.
*hits buzzer*
"Strong, Independent" Woman Count: 4
She tapped her on the shoulder, and Ash jumped, then clutched her shoulder as she turned. "Damn Shepard, you've got sharp nails.
Sharp nails? Shepard, I think you need to cut your nails some time in the near future.
You scared the crap outta me. Give me just a second to hang up with my sister."

Shepard nodded, and Ash turned back around, interrupting her sister in the middle of her story to tell her she'd call her back later. They said their goodbyes, and Ash faced Shepard once more.
Okay … And you hung up the call, right? Because that would be very awkward if Ash said goodbye and then forgot to hang up.
"What's up, skipper?" She prodded her own shoulder again, looking at the tiny drop of blood on her finger as she pulled it away in surprise.
Wait, Shepard's nails are enough to cut her subordinates if she pokes them too hard?
Shepard raised and eyebrow, but decided to ignore it.
And you're ignoring it?
*hits buzzer*
"Strong, Independent" Woman Count: 5
Shepard, if my nails were sharp enough that they could make my subordinates fucking bleed, I'd get something done about that. And you're just ignoring it, because tough woman or some shit like that.
Good God, this woman just gets more and more unlikable even when she isn't trying to be a bitch. That's an accomplishment, dear readers.
"Not much, wanted to talk to you about something in private. Come with me to my office." She turned and headed towards the elevator, and Ash hurried to catch up.

Once the doors of Shepard's new office closed behind them, Shepard did an about face and looked Ash in the eyes.
"Uh, ma'am?"
"Sorry, I can't seem to find a line break in this room, give me a second to find it."
"Ash, I'm going to make something very clear to you. What is said in this room does not leave this room. Period. I don't care if your own god asks you personally what was said."

Ash nodded. "Of course, skipper. I understand."

Shepard gave one curt nod. "Good. Now then, onto the matter at hand. Your prejudice against aliens needs to end if you're to stay on this ship. I've already had a similar discussion with Presley, though I didn't tell him what I'm about to tell you."
*frowns*
Wait, what?
She sighed and sat behind her desk, flinging a hand towards the chair at the other side, indicating the Ash was free to sit there.

As she did, she looked at Shepard quizzically. "What do you mean, skipper? What didn't you tell Presley, and why are you telling me?"

Shepard grimaced. "I'm telling you because I consider you a friend, and because you're in this crew as a team mate, someone I go into battle with. I need you to know this for the sake of our friendship, and so you'll hopefully trust me a little more. Though it may hurt more than it'll help in that regard, depending on your opinions after this conversation."
You consider … then what was that whole business in the first chapter with jumping to conclusions about why Ashley was going back to the Normandy? And no, it doesn't matter if you're right or not, that's still jumping the gun considering you assumed something about her when she logically wouldn't even have had time to mention "hey, I don't like aliens"! And now you're going to consider her a friend just because you told us that was so?
Not to mention, of course, that this sure is a short amount of time to say you consider her a friend, considering you only met Ash a couple days ago at the most! And may I remind you, Shepard, that thanks to the whole Prothean Cipher business you were unconscious for most of that time! So how the fuck do you know Ashley well enough that you'd consider her a friend, and one that you'd divulge potentially very personal secrets to?
*headdesk*
Good God, the amount of stupid in this scene is unfathomable, and it's not even the kind of stupid that is usually present in scenes where authors bash Ashley for not liking aliens as much as the rest of the party. Well, hopefully it won't get any worse, right?
Ash gave Shepard an even stranger look of complete confusion, and Shepard huffed as she explained. "For all that I am touted as the first human Spectre, it's not entirely true. I am one quarter turian."
…
What.
I am one quarter turian.
…
…
…
Ash's eyes bugged in shock as her mouth fell open. "WHAT? How? I thought dextro and levo didn't mix?" She paused for a moment, then spoke again. "Skipper, are you pulling my leg? That's it, isn't it? All this is a joke, I get it now. Good one." She gave a half-hearted laugh, though the forced mirth didn't reach her face.
Thank you, Ashley, for having the only logical reaction to this kind of a revelation. Like, seriously, the author has gotta be pulling our legs here, right?
Shepard shook her head, her face a stone mask of seriousness. "No Ash, I'm not joking. I am one quarter turian. And you're right, dextro and levo don't mix, unless they're forced together thanks to too-curious humans trying to make a super soldier for a war that humans were losing. The First Contact war is when my mother was born. Or rather, bred."
…
You're serious.
…
Okay, what the fuck is the story behind this shit?
She sighed as she relayed the story.

"The scientist that created her managed to mix the DNA of a captured turian soldier and herself successfully, then impregnated her own eggs with the cells, and tried over and over again to carry the child to term. By the time she finally gave birth, the war was over. No need for a super-soldier.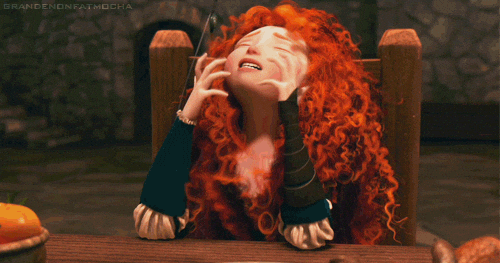 Oh my God. We've only just gotten started, and already this is unfathomably stupid.
Okay. So the director of fucking Weapon X here (and don't even pretend this isn't the same character: it's an obviously evil scientist creating super soldiers through questionable means, it's fucking Weapon X!) decided that the best way to defeat the turians was to create a turian/human hybrid. Why? What possible strategic advantage could a hybrid create for a war like this? Not to mention by the fact that she kept trying to bring it to term with her own reproductive system that even she didn't seem to know what the fuck this was going to accomplish! So why the fuck did she think this was anything even approaching a good idea?
Also, why the fuck did she think impregnating herself and bringing it to term was anything even approaching a good idea!? Human pregnancies last for nine fucking months! That's a long-ass time for a super soldier to develop, you know, and even if you do give birth in the time span of the war, you have to raise this freak child! And mind you, that's before we mention that she definitely miscarried multiple times due to the whole "tried over and over again" spiel.
And that's before we get into the issues of how turian DNA could possibly mesh with human DNA, which is a conversation I've had with Fraug once upon a time! Because here's the other problem, genius: dextro amino acids are the least of your concerns when it comes to combining the DNA of the species. What about the fact that turians likely have cobalt-based hemoglobin due to the coloration of their blood? How about the eyes, too? Or the plating, which is deeply coded in their DNA due to the Codex's mention that it's a defense mechanism against increased solar radiation on Palaven? How do you reconcile any of that with human DNA?
And really? The Alliance somehow let you do this? How the fuck did you manage to get away with pulling experiments like this? This is the kind of shit that … no, you know what? Saying that this is the kind of shit that Subject 23's Cerberus would have ordered would be an insult to Eezoman, because I think even he would know just how stupid something like this is!
And mind you, we're not even a quarter of the way through this exhibition of stupid!
*sigh*
What else is new about this thing?
But she kept the child, because it was a scientific marvel, a freak of nature. She wanted to study it, see what it developed into. Would it look mostly human or turian after it hit puberty? Which kinds of foods would it be able to eat, if not both? Would it be sickly, or strong?" She rubbed the bridge of her nose and paused for a moment, letting the information she was relaying to Ash sink in.
How the fuck Ashley is not having a mental breakdown at how fucking ridiculous this is? I just … I seriously can't believe we're being expected to take this shit seriously.
She sat back in her chair and continued. "My mother spent the first twenty years of her life in a lab, being prodded, cut open and sewn back together, experimented on, educated. My grandmother was a wicked, sadistic, genius of a woman, but even she had a soft spot for her most prized possession, though she had a strange way of showing it. She educated my mother in anything my mother ever showed interest in. Including military training, languages, science, history, math, literature, you name it."
So basically, Shepard's grandmother was Miranda Lawson's father if she were female, and part of the Alliance. Somehow. Because I still fail to see how this woman wasn't fucking court martialed for this shit. Unless …
…
Shit, she was an independent contractor, wasn't she?
*headdesk*
Um, author? It takes resources to pull off a crazy experiment like this! You need an ungodly amount of things to do it! Ultra-powerful microscopes that let you see DNA. Syringes. Chemicals. Petri dishes. Storage units, likely the high tech ones considering you're working with genetic materials here. Space to do all this. And most of it needs to be sterile. If Cerberus had not been founded yet (and don't even pretend it was, because it wasn't founded until after the war if we take the events of the Evolution comic to heart!), then who the fuck employed this woman, and why would they be in need of super soldiers?
Super soldiers are almost universally the commission of governmental bodies! So who was funding her? And why did they not … Why …
*headdesk*
Good God, what is this!?
"By the time she'd gotten through a body-wrecking puberty, she could pass as human well enough to have occasional 'outings', as my grandmother would call them. They'd venture outside the lab, visit remote colonies, socialize in limited, controlled settings. One day, my mother saw a human male that caught her eye. He was a guard at one of the colonies they'd visit. They started talking, eventually fell in love. She became pregnant by him, which in itself was a medical miracle, because my grandmother had told her she was sterile.
Well, on the bright side, I've finally found one of the inspirations of one of Coby Carson's plotlines…
The man, my father, had armor and weapons at his disposal. My mother talked him into helping her escape my grandmother's clutches. He gladly helped her, though he ended up killing my grandmother to attain his love's freedom."
So basically, the rest of the story is "and then this is how I was brought up, blah blah, right?
Shepard leaned forward, resting her elbows on the desk, and her chin on her folded hands. "My mother inherited the wealth that my grandmother had in her family,
Oh, so that's how she managed to make them without needing a governmental body: she literally is Henry Lawson. Still doesn't explain what the fuck she was planning to do with the super soldier once she'd invented it, though. Was she going to wage a vigilante war? Because that strikes me as being especially stupid.
and her and father settled on Mindior to raise me. When I was twelve, batarian slavers raided the colony we lived in, and killed or carried off everyone but me.
And then they somehow go to Mindoir. (Mindoir, Taren, not fucking Mindior!) Because why the fuck not, right?
I managed to escape, only thanks to my biotics,
Oh, and she's a biotic as well. Not only did she somehow get made by her mother and her father despite the fact that only one of them was fully human, but she also somehow got biotics as well. How the fuck did Taren avoid the clusterfuck of health issues that those two things would've created?
and a few hours later the Alliance showed up, in the form of David Anderson and a platoon of soldiers. He took me in and was a father to me, and I enlisted at eighteen. Then Akuze happened. Fucking hell, Akuze. Lost my whole goddamn unit to a bunch of fucking giant worms with teeth. And now I'm here. And now you know more about me than anyone, except Anderson himself, and a few key medical personnel."
And the reader. Much to the chagrin of their intelligence.
Like, oh my god. I swear my IQ dropped twenty points after reading that. This is easily one of the stupidest things I've ever read on the Library, and I think this may even outdo that stupid fucking plot twist from the second to last chapter of Parallel Realities. It's that stupid.
And mind you, folks, this is only chapter four. Of twenty five!
Ash had been silently listening to the story the whole time, her expressions going from one extreme to the other. Shepard looked at her. "So Ash, now that you know everything there is to know about Taren Shepard, are you going to keep that nasty little alien phobia you have, or are you going to get over it and move on, for the sake of this very important mission, and for the sake of our friendship?"
Oh, right, and we're back to Taren beating "I hate racists" over the reader's heads. Whoop de frickin' doo.
Ash looked at Shepard, her expression showing calculated sincerity. "Skipper, that's one hell of a story. I had no idea. You don't look turian, that's for sure. A little sharp around the edges, maybe, but I would've never known if you hadn't told me."

Shepard lifted her black bangs out of her face, clearly showing the tiny, delicate plates edging her hairline, and baring her slightly sharper than human teeth. She flexed her throat to deactivate the implant that blocked her second voicebox and spoke, letting her dual-toned voice reverberate in the turian commoner's tongue throughout the room. "You wouldn't know it unless I showed it, Ash. It's not exactly something that's acceptable in 'polite society'" She said, air quoting the last two words.
Oh, and she can show her turian qualities any time … even though she pretty much passes for human in every other respect.
Ash's face was priceless. Shock and disbelief at what her own eyes and ears were telling her warred with her common sense.
And why wouldn't it? If I weren't a perpetually angry Cuban, I'd about have the same exact reaction to the amount of stupid I was just spoonfed!
"Holy shit, skipper. You go through a lot to keep this hidden, don't you?"

Shepard nodded, her sub-harmonics trilling sadness, even though Ash couldn't hear it.
And there are the subharmonics again! So what was Shepard telling her?
Ash gained some control over her face, and looked a bit more somber and sympathetic. "Well skipper, all of this flies in the face of every bit of common sense I have. So, I'm gonna say alright. For the sake of our friendship, and of the mission, I will stop acting so xenophobic. Just don't expect me to go making out with Wrex anytime soon."
Oh thank fuck this author didn't go down the route of "ASHLEY IS A HORRIBLE RACIST AND YOU ARE AN IDIOT IF YOU THINK OTHERWISE." That's about the only thing going for this fic right about now.
Shepard laughed loudly at the mental image that conjured up in her head. She switched back to Common as she spoke again. "Ash, I would pay to see that, but don't worry, I understand more than you think. I just don't want any xenophobes on this ship. That's all there is to it. I've gotten it enough in my public life, I don't need it in my own home. As long as we can agree on that, we'll be fine."
Um, honey, people don't give you shit because you're a hybrid. After all, did Ashley not just say:
A little sharp around the edges, maybe, but I would've never known if you hadn't told me.
No, the reason people don't like you is because you're a mean-spirited little asshat. Plain and simple. And this little sob story you've concocted about being quarter-turian and all that shit does not make you a good character.
*headdesk*
Good Christ.
Ask stood and extended her hand across the desk. "Deal skipper." Shepard took her hand and shook it. Ash commented, "I guess that explains why your skin is so rough and thick, and why your nails are sharp enough to pierce skin."

Shepard blushed mauve. "Erm, actually, the only time my nails get that sharp is when I'm going into heat.
Oh. Well, it's no fucking wonder she keeps hitting on Garrus then, isn't it? She literally can't keep her libido in check!
*headdesk*
I just hope she doesn't fuck the subordinates now. That would not end well for anyone.
So uh, yeah. Sorry I pricked ya, didn't mean to, but you kinda jumped into my fingertip." She fidgeted uneasily in her seat.

Ash's eyes went wide for the twentieth time in the past five minutes. "Shepard… You're in heat? Are you… Um… Gonna be able to lead this mission in that state of mind?" She looked at Shepard uncertainly.

It was Shepard's turn to look surprised. "What? Of course. I'm not full turian. I don't lose my mind or anything, it's a purely bodily response, not the insane mental craving full-blooded turian females get.
You know, despite the fact that female turians are also required to serve in the military. But hey, I guess it does explain their laxer fraternization rules, but I can't help but feel a little uncomfortable at how it's being brought up…
Though now that I think about it, I have been hitting on Garrus pretty hard, and he'll have a hard time not jumping me once I actually go into heat. That… Might get awkward to explain to the rest of the crew. And I was rather hard on that bare-faced bastard of a Requisitions Officer at C-Sec. Hmm."
Oh no. You do not get to blame your being a complete bitch on your nonsensical hybridism.
*BAM*
You stop that, you privileged fuck! Your speshul biology is not an excuse to be an asshole! You stop that right now!
Shepard looked at her sharp nails thoughtfully.

"Probably should've thought about my heat before I accepted Garrus into the crew. Too late now. I guess I'll figure it out on the fly."
And why the fuck are you complaining? It's going to lead to the hot sex that all the Garrus fangirls who somehow still don't know how fucking ludicrous this all is came here to read, so why? Why complain?
She said, scratching the back of her head. She couldn't believe she hadn't thought about it all until now. No wonder she'd been so rude to that turian at C-Sec. She hadn't seen him as worthy, and was trying subconsciously to dissuade him from trying to mate with her. 'Well no fucking wonder.'
Oh, she better not be like this when she's not hormonally challenged. Because you know what?
*marks something down on a sheet of paper*
If she still behaves like this when she's not hormonal? That's good for another count on the counters.
Ash shrugged. "I don't know how to advise you there, skipper. That's gonna be a tough one. But don't worry, I'll be around if you need to talk or anything. And I'm good to stick around, I won't be a problem with the xenophobic thing. I've got your back." She smiled reassuringly.

Shepard returned the smile. "Thanks Ash. I'll see you later, alright? Thanks for understanding."

Ash nodded. "No problem, skipper."
Ugh, I'm just glad Ashley isn't being portrayed as the stubborn xenophobe she's always portrayed as in fics like this. That's a small fucking comfort considering everything else, but fuck it, it's something.
Anyway, Ashley leaves, and then we get her briefly contemplating the insanity. And then we cut back to Taren!Sue.
Shepard sat in her office, contemplating. She wasn't sure how to handle the situation with Garrus. It would only be a matter of a week or so before he was chasing her around the ship like a love-sick puppy in a hormone-induced haze. She supposed she could just use the tradition of 'blowing off steam' to help them both through it, but that tended to be a bad idea when she'd used that route in the past.

It had usually ended up with the male getting too excited and trying to mark her, and she wasn't having any of that shit. At least, not until she could find a mate to actually stay with. Garrus was cute, and she did prefer him to quite a few of her previous bed partners, but she'd just met him, and couldn't really form an educated opinion just yet. As she thought about it, she realized now would be the best time to go and get to know him, before her heat scent kicked in fully and totally swayed his opinion of her.
So her solution to the libido issue is to get to know Garrus better because turians like to mark people … despite the fact that casual sex is a thing that turians get better than humans, and thus they know what is a fling and what is serious as long as you make it clear. Good Lord, Shepard, why is that even an issue? All you have to do is tell Garrus "and just so you know, this isn't serious", and I'm pretty sure he'd get the fucking hint! Hell, I'm pretty sure he got the fucking hint back in the turian military! Which, granted, you don't know about that anecdote yet, but I think it's a little weird that you're holding "turians like to mark people in sex" against the entire species when that's an incorrect assumption when you look at what little is known about turian sex culture from the canon.
And on that note: Taren!Sue sure is quick to paint all turians as slaves to their libido who don't know when they're going too far, especially for someone who has no qualms about kicking people off her ship for being xenophobic. Perhaps someone should remind her of the famous adage:
*hits buzzer*
"Strong, Independent" Woman Count: 6
Anyway, she then leaves and walks to where Garrus is at the Mako. Garrus asks Taren if she needs anything, and then she's just like:
"No, just wanted to talk, if that's… Acceptable."

He seemed to relax a tiny bit. "Uhh, sure. What did you want to talk about?" Even his sub-harmonics weren't indicating anything.

She looked at him properly, trying to see why he was still so tense. His mandibles were clamped to his face so tightly he was probably going to sprain them, and his jaw looked like it was wired shut. His eyes were steely, calculating. She was used to seeing that in turians that were strangers to her, but to see it in a team member's eyes was disturbing. She mentally shook herself to stop the chill of unease that was trying to creep its way up her spine. She tried to affect an air of ease as she answered his question. "Tell me about yourself."

The only indication that he'd heard her question was a slight upward twitch of his left browplate. "There's not much to tell." He said, his tense expression tightening even further.

There was definitely something wrong here. He was keeping a tight clamp on his sub-harmonics, every muscle in his body was stiff, and the general aura she could read from him was nothing but pure tension. He was fit to explode any second if something didn't calm him down. "Humor me." She said, then suddenly realized the problem.

She hadn't reactivated the implant that blocked her second voicebox. She'd been trilling sub-harmonics and speaking in a dual-toned voice for the entire conversation. Her eyes widened at the realization, but she tried to reign in the rest of her face, keeping it as neutral as possible as she flexed her throat to activate the implant.
Our "strong, independent" heroine, ladies and gentlemen. Going through great pains to hide her hybridism, and then making a fucking stupid mistake like this that clues the overly obvious object of her affections in to the fact that something's odd with her. Good job.
*hits buzzer*
"Strong, Independent" Woman Count: 7
Garrus interrupted her panic. "Taren, why do you look like you just swallowed something rather unpleasant?"

'Shit.' She looked at him. "I'm not quite sure what you mean, Garrus." Some of her own tension drained out of her as she heard the very human, single tone voice roll off of her tongue, with no hint of sub-harmonics.

His browplates flew up, and his mandibles fell slack to the side of his jaw in surprise as he heard her voice again. He eyed Shepard suspiciously. "Taren, could we go talk somewhere in private?"

'Fuck.' She narrowed her eyes at Garrus. "If you think it's necessary."

He nodded. "I believe it is."
I swear to Christ, if we get the repeated exposition that we got in Parallel Realities, I might just throw myself off of Kroger's corporate headquarters. I really don't think I could take this amount of stupid twice in a row.
Well, folks, there was Chapter 4. I'll see you next week.
---